5 ways to win at winter driving
---
Posted: December 06, 2016 | Word Count: 444
---
As temperatures across the country start to drop, drivers are gearing up for changing road conditions. Whether you're making your way through a Nor'easter or simply trying to navigate wet roads down South, it's important to be prepared for whatever the season brings your way. Here is a five-step guide to winning at winter driving: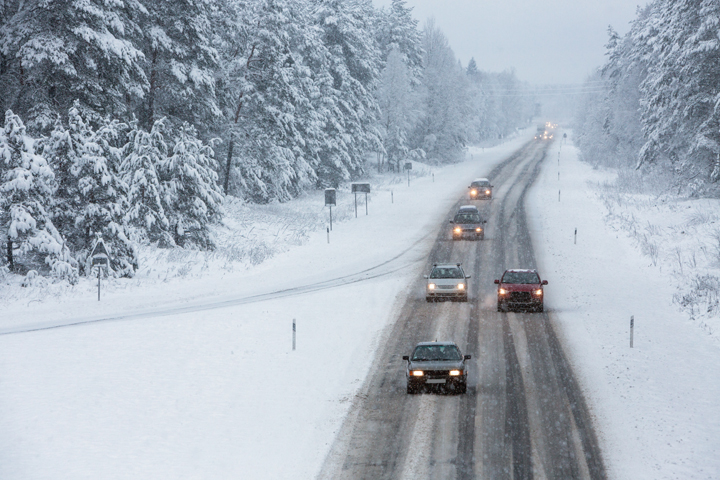 1. Get comfortable
Only about half (47 percent) of Americans are comfortable driving in snow, according to the Hankook Tire Gauge Index. While nearly a quarter of us (24 percent) can manage when the roads are covered in 2 inches or less, Americans need to take caution no matter how much snow is on the ground. If you have to drive in the snow, take the roads slowly, turn on your headlights, make sure your windshield wipers work, and stay alert. There's never a good time for distracted driving, but you'll especially need your wits about you in a winter storm.
2. Stay stocked
You never know what might happen on the roads this winter, so it's important to keep your car stocked with items in case of emergency. Seventy percent of Americans keep an ice scraper handy, and nearly two thirds (61 percent) make sure they have jumper cables in the car. And since 90 percent of Americans would rather get into a cold car than a cold shower, it's a good thing that about every other person keeps a blanket nearby… just in case the heat doesn't kick on right away!
3. Qualifications count
When asked what qualities they look for in a car for winter driving, nearly half (45 percent) of Americans said they prefer a four-wheel vehicle. Another 24 percent said that they prefer that the car has snow tires, such as Hankook's Winter i'cept evo2, which has an optimized pattern design to bite into the snow and improve traction.
4. Check the tires
Though Americans prefer to drive with snow tires in the winter, 88 percent don't bother changing their tires specifically for the season. If you don't already have all-season tires and need to switch to winter tires, the general rule is to make the switch when temperatures dip below 45 degrees to ensure you are prepared for that first snowfall – but it's never too late in the season to make sure your tires are winter-ready.
5. Shoe sense
Make sure you're wearing the right shoes that are easy to move in, should you have to react fast on the road. According to the Gauge, Americans are more likely to wear snow boots than dress shoes while driving, and one in four Americans (26 percent) change their shoes to drive during the winter. You'll be in good company if you wait until you reach your destination before slipping into those stilettos.
Regardless of where you're headed, stay safe with Hankook's tips for winning winter driving.
This article is available to download for free use in print and online publications. If you must edit the article, please include at least one brand reference. All articles must retain the (BPT) or Brandpoint byline.
Download this Article
---