Plant-based food options to delight your senses
---
Posted: June 21, 2019 | Word Count: 780
---
It's summertime, and the living is easy! So long to the days and evenings spent inside — warmer weather means outdoor activities abound. From weekend trips and beach days, to pool parties and BBQs, there's no limit to fun summer outings.
But the typical, indulgent summer party fare can make healthy eating difficult and wreak havoc for people looking to eat clean and maintain a nutritious regimen. That's why more and more consumers are turning to plant-based diets. Recent studies estimate that a third of the population is actively reducing their meat consumption, resulting in the increased availability of plant-based products. The good news is there is no longer a need to sacrifice your diet or dietary preferences to enjoy your favorite summertime activities. Here's a look at the plethora of tasty plant-based options now available to delight your senses for all your summertime occasions and events.
1. Beach days and pool parties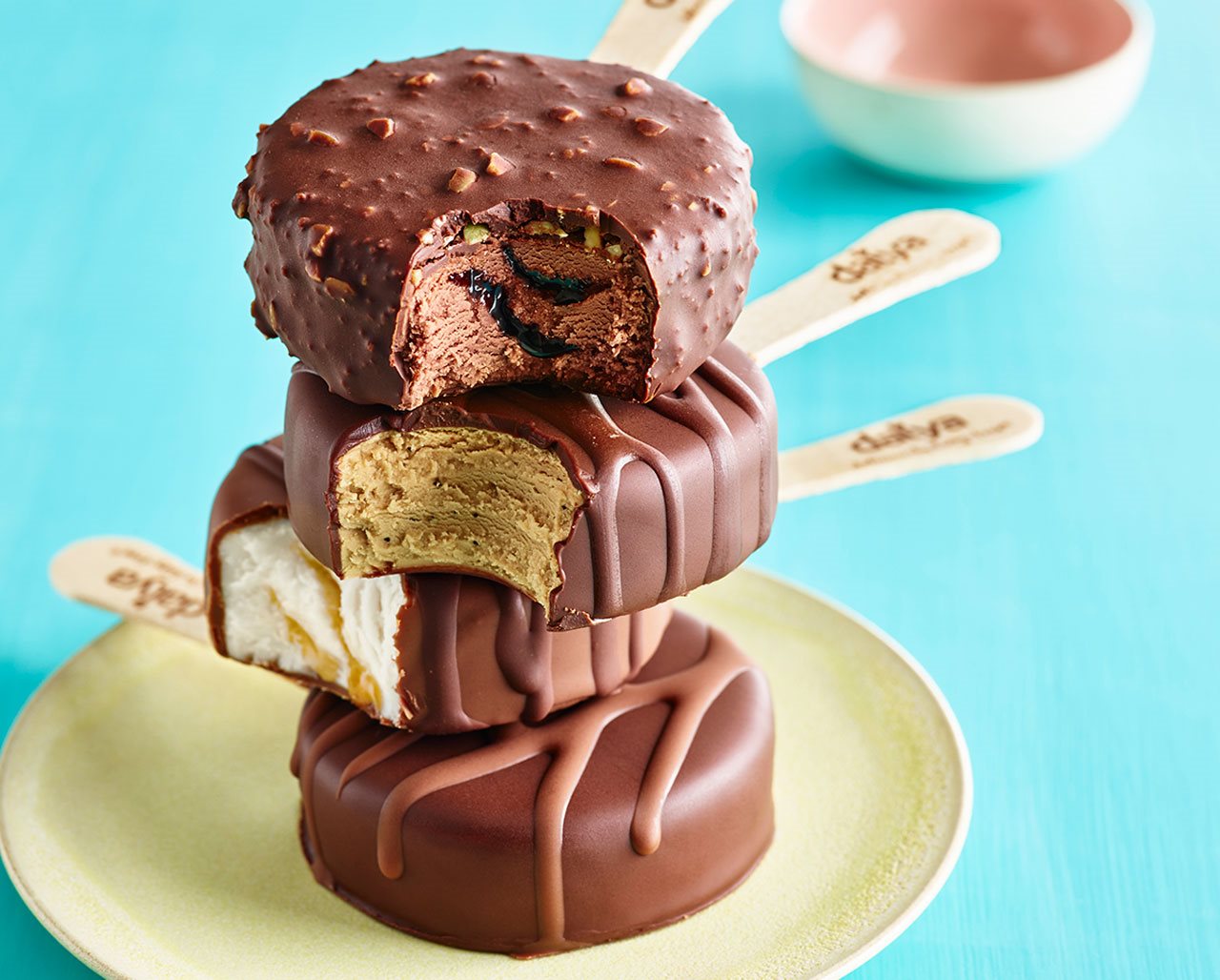 Photo courtesy of Daiya Foods
Nothing screams summer like ice cream, but dairy can often lead to bloating and gas, especially in those with dairy sensitivities, and no one wants to feel bloated on beach day! If you have a craving for something cold and sweet, opt for alternatives made with coconut cream, like the new Dessert Bars from Daiya. Creamy, rich and smooth, these decadent, dairy-free desserts feature premium ingredients like semisweet chocolate, fair trade dark chocolate, real vanilla extract and 100% Arabica coffee. Plus, they're available in four flavors: Chocolate Fudge Crunch, Classic Vanilla Bean, Salted Caramel Swirl and Espresso Coffee, so there's something for everyone.
2. Camping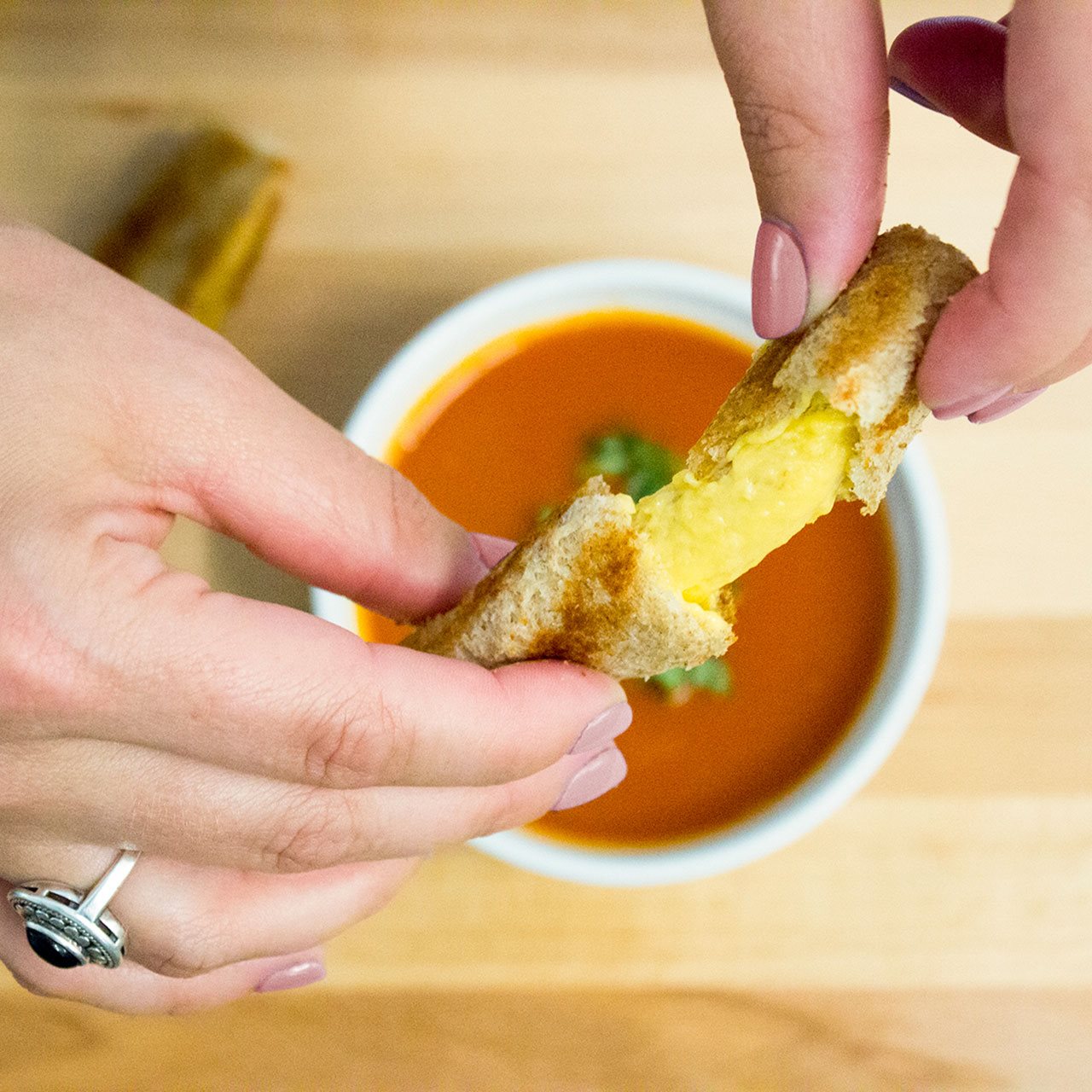 Photo courtesy of Daiya Foods
Summer and camping go hand in hand, but staying in the great outdoors means cooking without the convenience of kitchen appliances. That's why it's best to keep it simple, but that doesn't mean camp food has to be boring. Give sandwiches and wraps an instant upgrade with Dairy-free Slices. They offer the same incredible melt as dairy-based cheese and are a good source of calcium, so you can create plant-based versions of your favorite camping classics, like veggie burgers or grilled cheese roll-ups. These tasty, better-for-you camping foods make trip planning easy, so you can enjoy action-packed days and relaxing nights under the stars.
3. Picnics and on-the-go lunches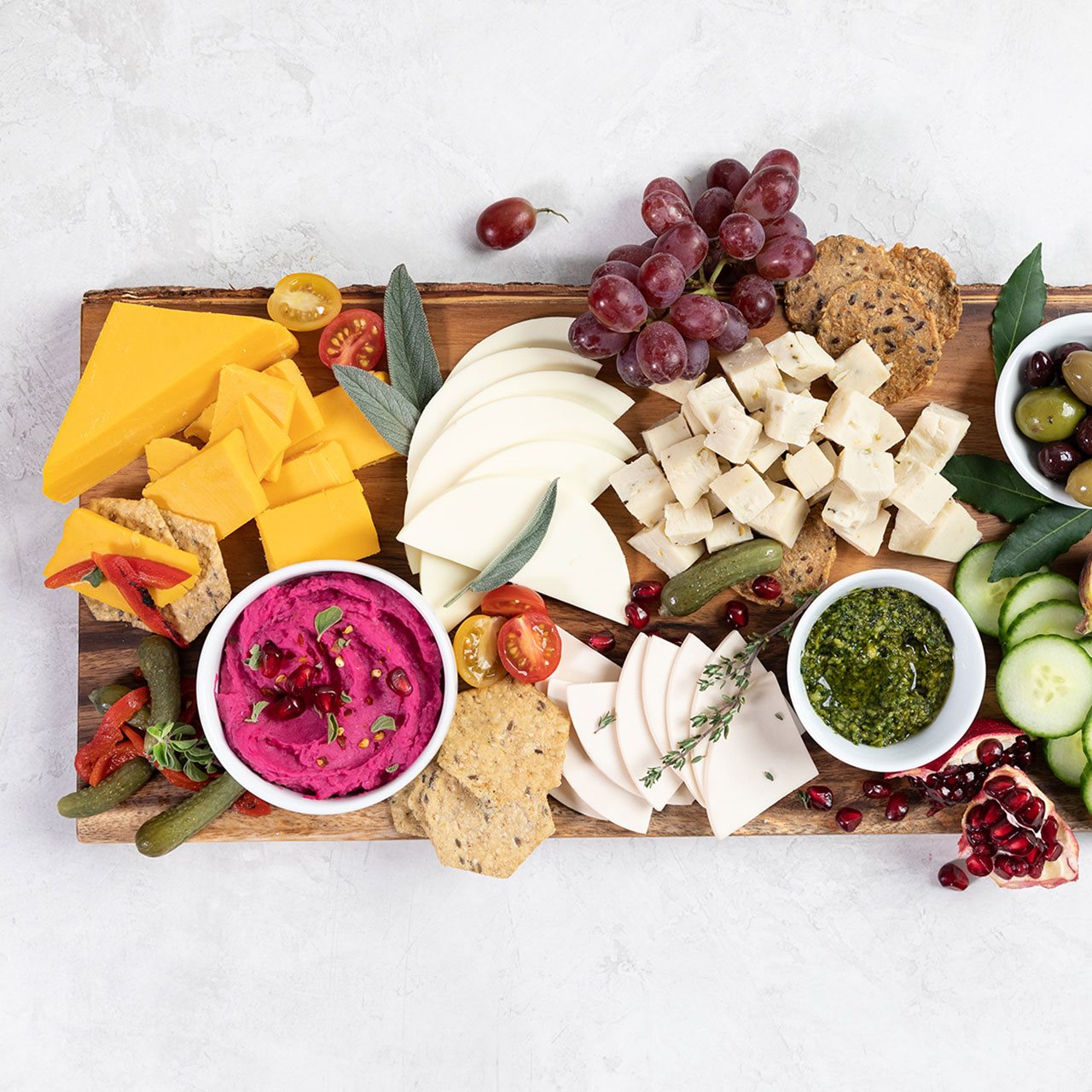 Photo courtesy of Daiya Foods
The next time you pull out the checkered blanket and your finest wicker basket, try something new and inventive. From foods like fishless TUNO sandwiches to these mini dairy-free caprese salad bites and Greek quinoa stuffed avocados, there are so many ways to put a plant-based spin on your alfresco feast. But nothing says picnic quite like charcuterie. Featuring real cheese flavor, Daiya Farmhouse Blocks are easy to cube for a charcuterie board and are available in a range of flavors ranging from Medium Cheddar and Monterey Jack, to more adventurous Jalapeño Havarti and Smoked Gouda.
4. Slumber parties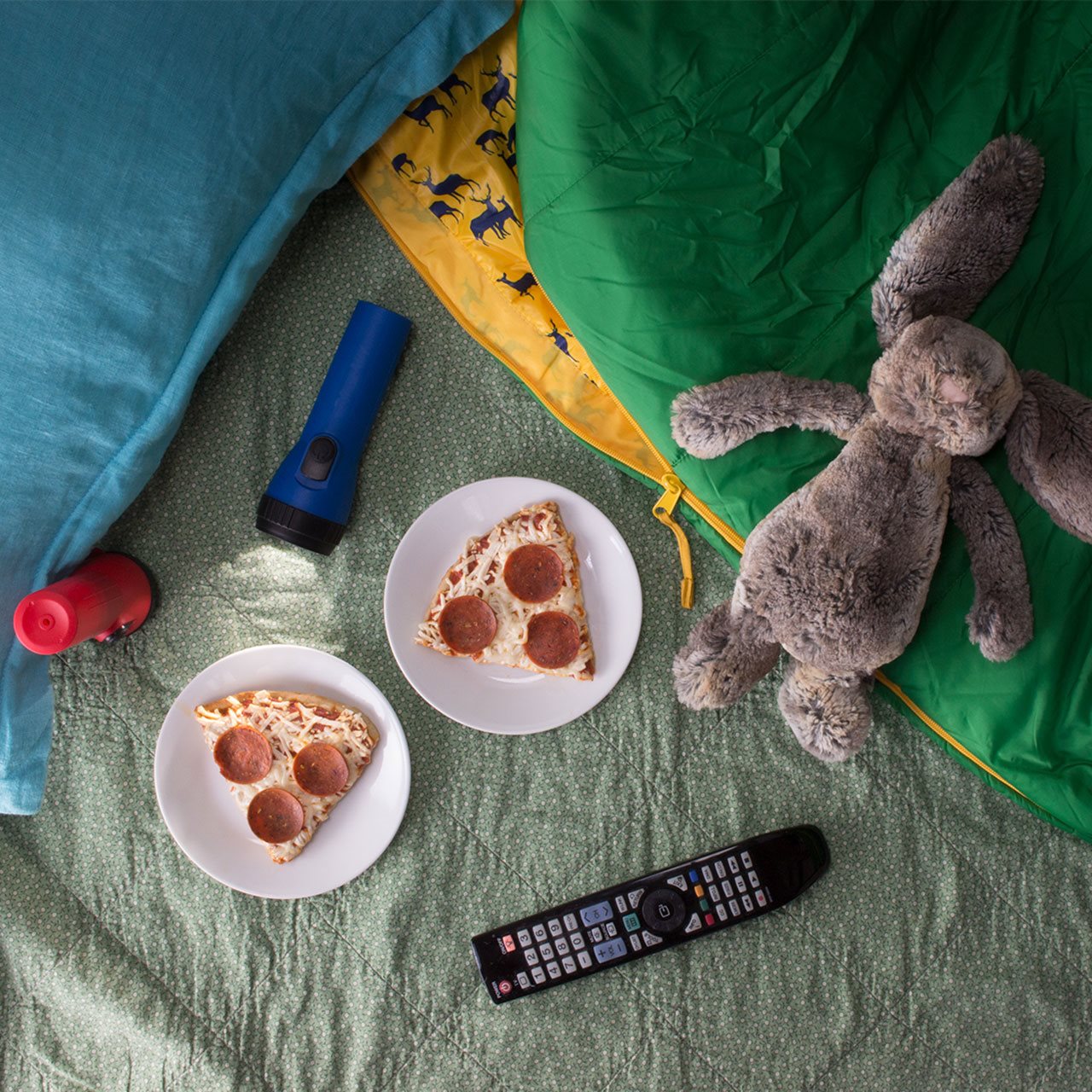 Photo courtesy of Daiya Foods
When school's out, summer often means sleepovers, and kids who love to stay up late will likely snack much more than they will slumber. Sleepover food should be fun, portable and — most importantly — tasty, so kid-friendly favorites like these loaded nachos with vegan ground turkey or creamy macaroni and cheese should be high on your list. It's also wise to keep grab-and-go snacks like popcorn, grain-free bars, almond butters and frozen pizza on hand — and Daiya Pizzas are free of everything except taste and flavor. Made with their signature dairy-free shreds and tasty toppings atop an artisan, gluten-free crust, it's a pie-lover's dream come true! For the morning, you can't go wrong with blueberry pancakes made with a yogurt alternative featuring coconut cream.
5. BBQ and outdoor dinner parties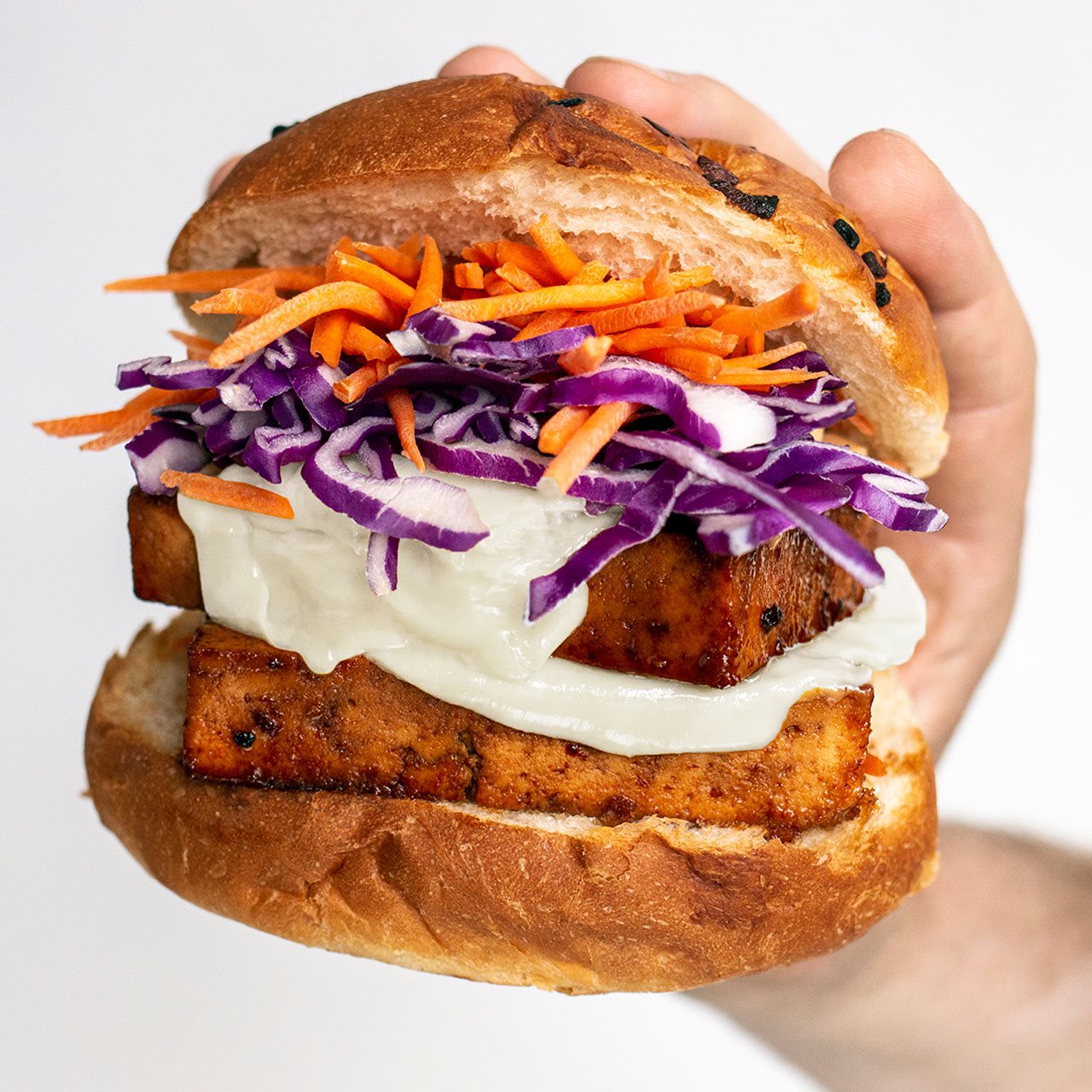 Photo courtesy of Daiya Foods
There's nothing better than grilling outdoors during the summer months, especially surrounded by friends and family. Kids play, adults get to catch up and all guests enjoy a variety of BBQ dishes. But with the prevalence of food allergies and dietary preferences, finding recipes that please everyone's palate can be tricky. In addition to ground beef alternatives that "bleed" like real meat, Daiya's plant-based Cutting Board Collection Shreds can be used in any recipe that calls for melted cheese, so your guests can eat freely. Keep easy-to-serve, flavorful staples like Wholly Guacamole, JUST Mayo and Herdez Salsa Casera on hand to enhance any dish. You can also impress them with elevated, and better-for-you, versions of BBQ classics, like this chipotle maple glazed tofu burger, street corn salad and Caesar coleslaw.
With these tasty options and many more plant-based recipe ideas, you and your crew will eat well and enjoy effortless entertaining all summer long.
This article is available to download for free use in print and online publications. If you must edit the article, please include at least one brand reference. All articles must retain the (BPT) or Brandpoint byline.
Download this Article
---
Includes Multiple Photos