5 tips you should try for keto success on the go
---
Posted: July 26, 2019 | Word Count: 628
---
If you've recently perused any magazine, Instagram page or blog, it's likely you've heard about the ketogenic, or keto, lifestyle. But what exactly is it? Keto is a high-fat, very low-carbohydrate diet with the goal of changing the way your body fuels itself. The goal is to put your body into the state of ketosis, meaning you're burning fat instead of carbs for fuel, which can help curb your appetite and stimulate weight loss.
Research shows that a macronutrient ("macros") ratio of 75% of calories from fat, 20% of calories from protein and 5% of calories from carbs often leads to the best results. However, hitting the proper macros can be challenging when you're also trying to keep up with a busy schedule. Because small deviations from these keto macros can have a meaningful impact, it's important to plan ahead and read up on what works (and what doesn't!) to not miss a beat while on the go.
Whether you're thinking of going keto or you're already a keto loyalist, here are five tips for achieving lasting keto success when on the move.
Don't neglect snack prep
Photo courtesy of Abbott

Chances are you're familiar with meal prep, but what about snack prep? Snack time is equally as important as your main meals, especially when small macro deviations can throw you out of ketosis. That's why it's important to prep and pre-portion snacks for easy, grab-and-go noshing. Bonus points — make a grocery list and don't skip the non-perishable aisle! Almonds, coconut chips, Parmesan crisps and beef jerky are great keto-friendly options to take on the road.
Browse the app store
Even if you're not new to keto, hitting and maintaining those macros (and staying in ketosis!) can be a challenge. That's where tracking comes in. Smartphone apps like Carb Manager or 8fit can provide insight into the nutrients you're consuming and guide you toward choices that help maintain ketosis anytime, anywhere. Log your food and let the app do the macro calculations, so it's easier to know exactly what you should eat for the rest of the day.
When in doubt, sip it out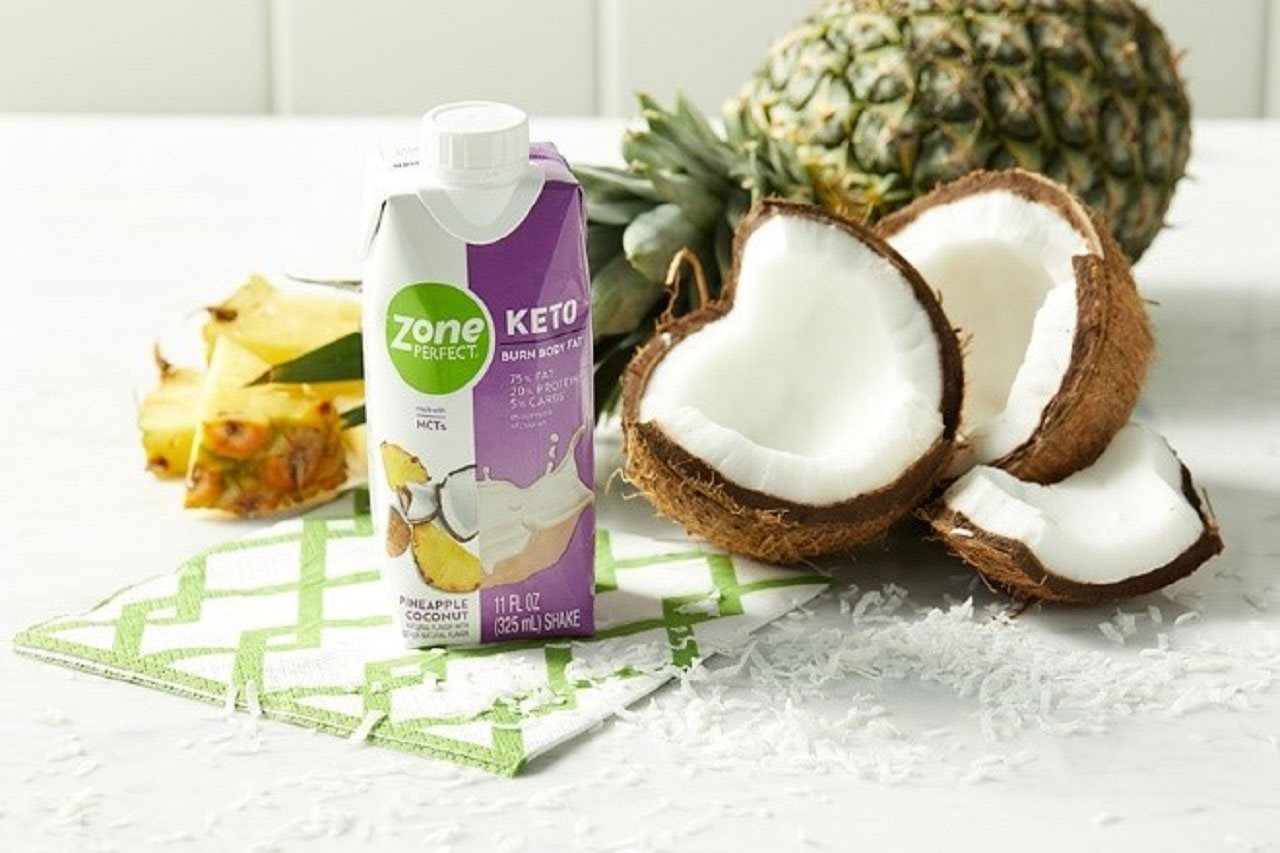 Photo courtesy of Abbott

Liquids are an easy way to get the macros you need on the move, while also staying hydrated. For a convenient option, give ZonePerfect Keto a go — pun intended! The new shakes and powders are made with 75% fat, 20% protein and 5% carbs — for true keto macros on the go — with flavors like butter coffee, white chocolate coconut and pineapple coconut.
Looking for savory options? Sipping on bone broth or bouillon is a great choice as well.
Pack a workout bag
While workouts may feel more draining during the keto "adaptation" phase, you'll see results faster if you incorporate physical activity. Exercise can help burn off glycogen stores to keep ketosis going, which is just one of the many added health benefits of coupling keto with regular physical activity. And let's be honest, it's much easier to stay motivated and squeeze in a sweat session when you already have your gear with you. Pro-tip: Carry resistance bands in your bag for a quick, portable on-the-go workout.
Do your homework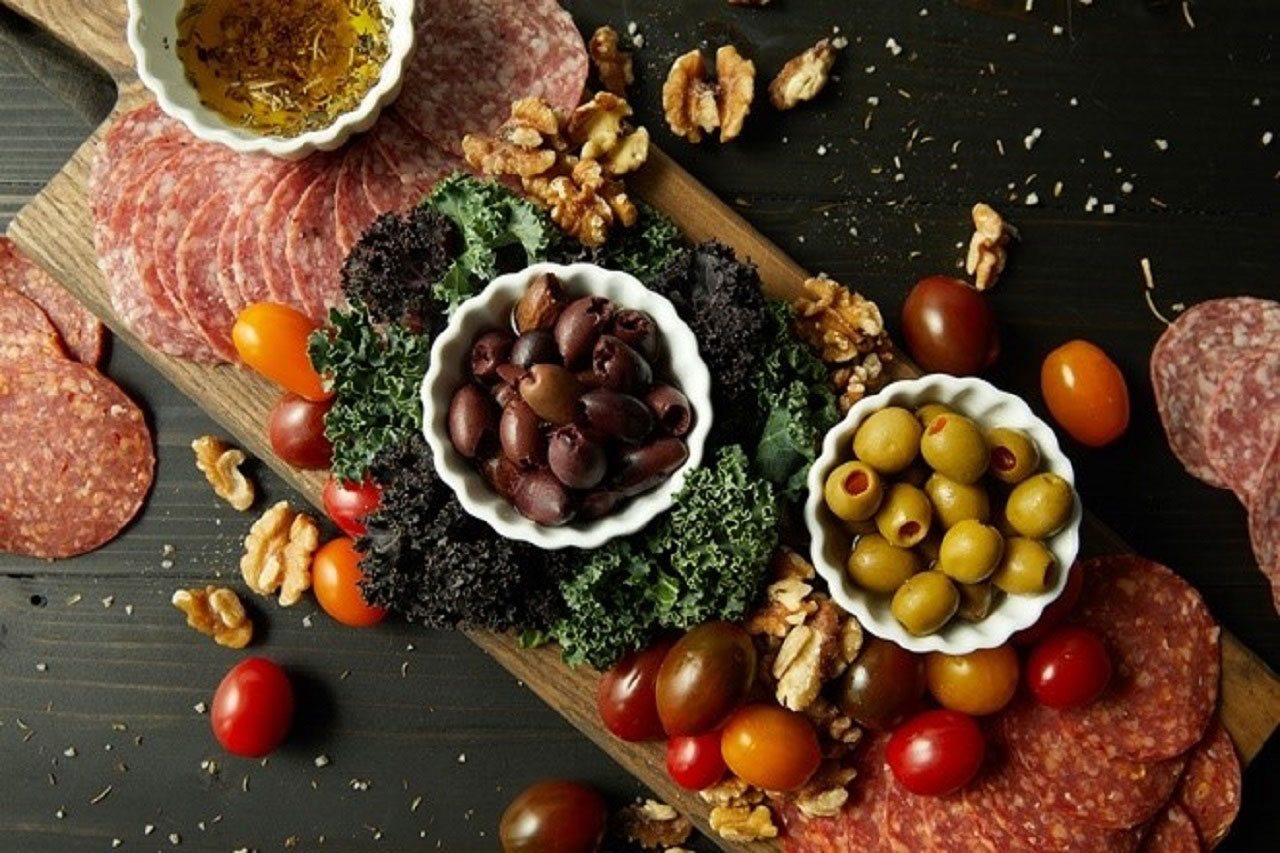 Photo courtesy of Abbott

If you travel a lot or dine out on a regular basis for work, it's important to have a plan in place so you don't fall off the wagon. Check menus online or give the restaurant a call to know the options in advance so you aren't swayed to miss your macros because of hasty ordering or plate envy.
To learn more about keto meal plans and whether the diet might be right for you, visit Abbott Nutrition News.
This article is available to download for free use in print and online publications. If you must edit the article, please include at least one brand reference. All articles must retain the (BPT) or Brandpoint byline.
Download this Article
---
Includes Multiple Photos