Plant-Based Meal Solutions to Help Families Power through the Busy Back-to-School Season
---
Posted: August 12, 2019 | Word Count: 834
---
Ready or not, it's that time of year when the kids go back to school and life seems to be busier than ever. Whether you're rushing off to work, scurrying to get kids out the door, or simply trying to keep track of your family's complex schedule — every parent could use a little help, especially in the kitchen. Here are some tips to help families power through the season, thanks to the wide variety of plant-based options now available:
1. Make-ahead breakfasts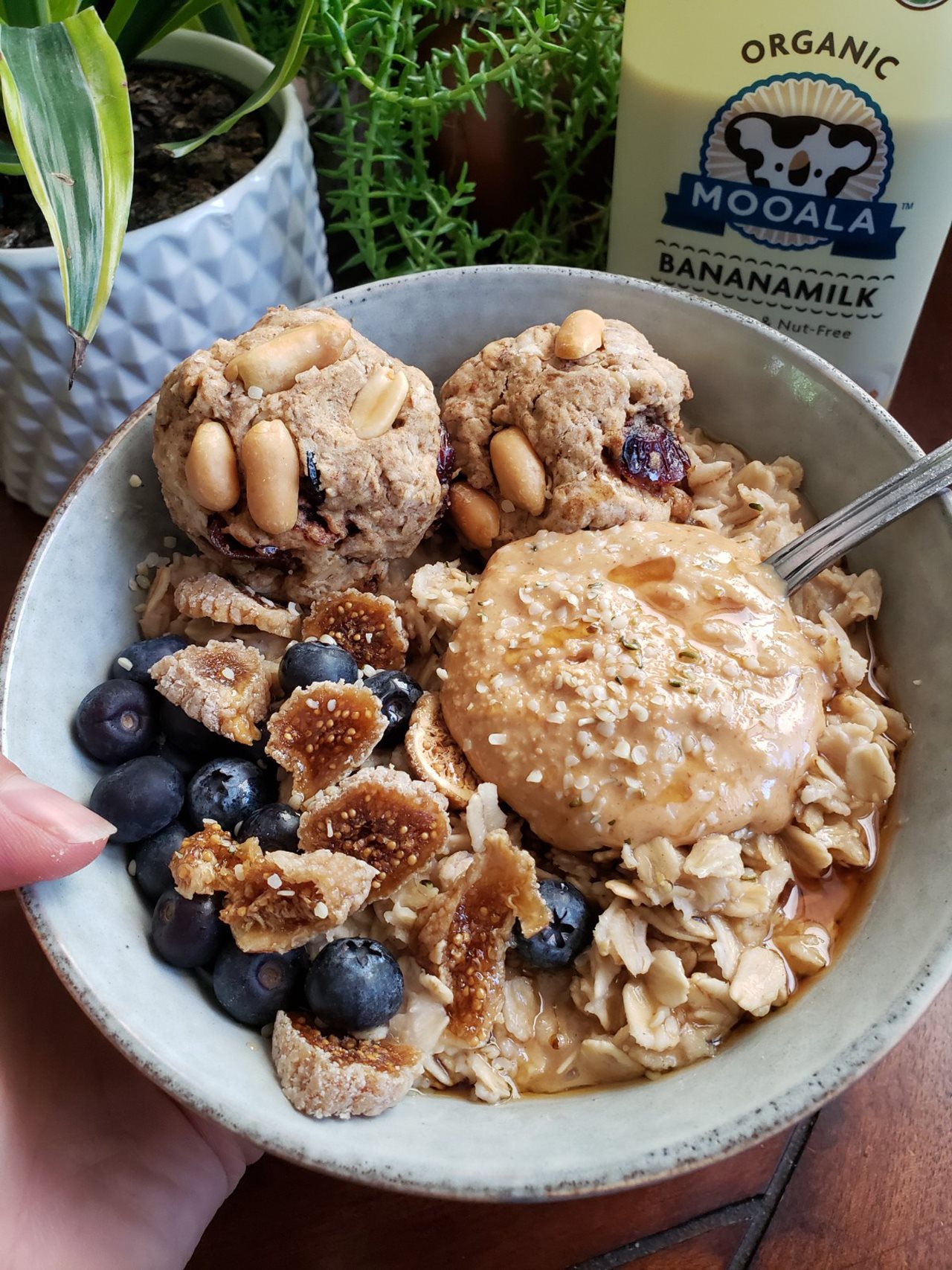 Photo courtesy of Sailor Bailey
Experts say there's nothing more important than a hearty, nutritious breakfast. It allows our body to refuel for the busy day ahead, which is especially important for growing children. The best breakfasts are those rich in protein, fiber, whole grains and minimal sugar. Since mornings can be one of the busiest times of the day, consider meal prepping a week's worth of overnight oats for kids to eat at home or take on-the-go. All it takes is a few simple ingredients: fruit, oats and your favorite plant-based milk. Consider using a flavorful plantmilk to add taste to the oats with no added sugar, like Mooala kid-approved Coconut Oatmilk and Bananamilk. Mix all the ingredients, top with fruit, leave in the fridge overnight and voila — a better-for-you breakfast parents and kids will love.
2. Feel-good lunchbox finds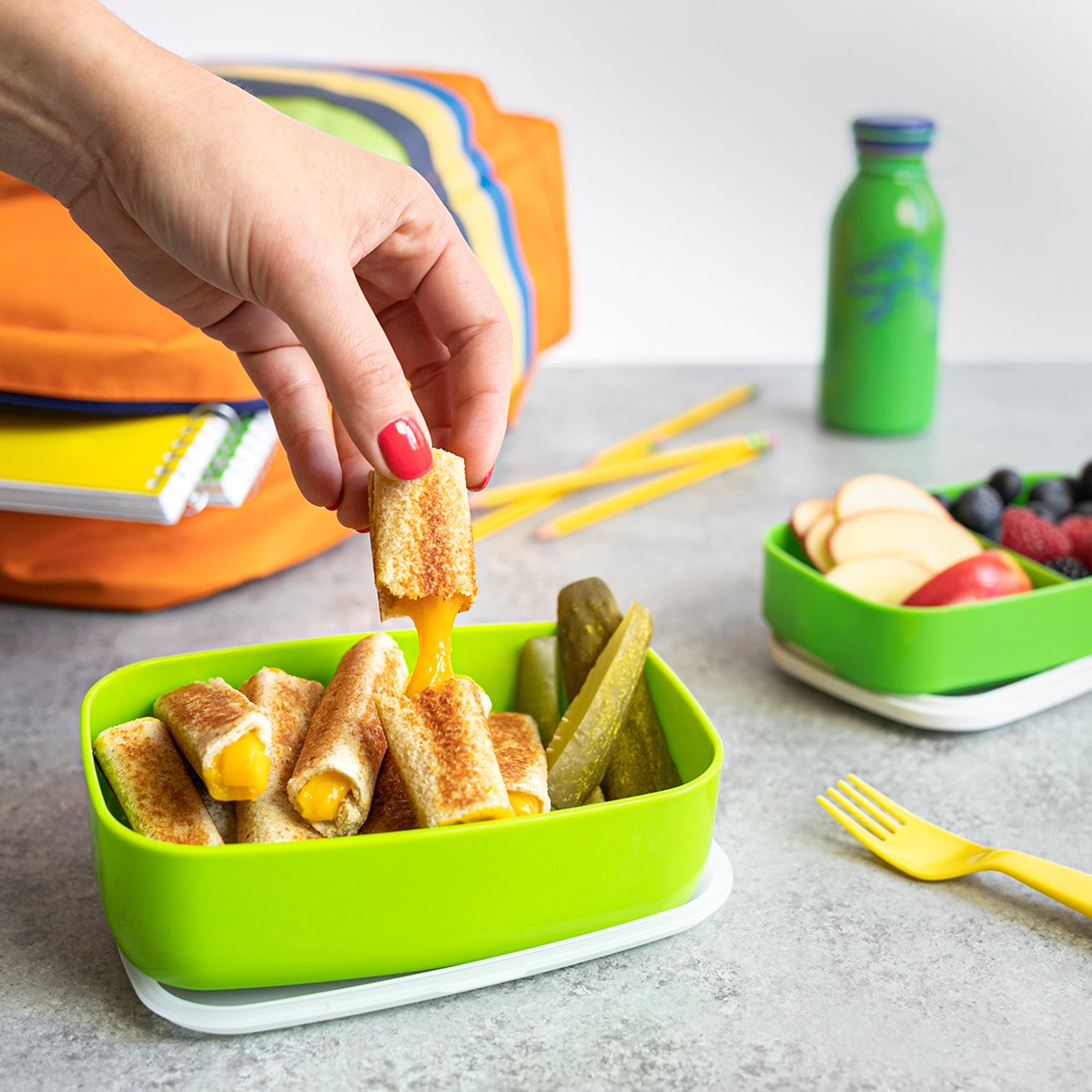 Photo courtesy of Daiya Foods
Studies show that eating well-balanced meals can positively affect students' thinking skills, behavior and academic performance. However, when students find themselves hungry in the middle of a jam-packed school day it can be easy for them to gravitate toward quick options in vending machines and the cafeteria. Instead, set your child up for success by packing their lunchboxes with well-balanced, tasty snacks while choosing plant-based versions of lunchtime classics for the main course. Your kiddos won't miss dairy with Daiya Slices. They offer the same incredible melt as dairy-based cheese and are a good source of calcium. Try adding them to veggie wraps or have your kids help make these grilled cheese roll-ups the night before school to save time in the mornings.
3. Afterschool munchies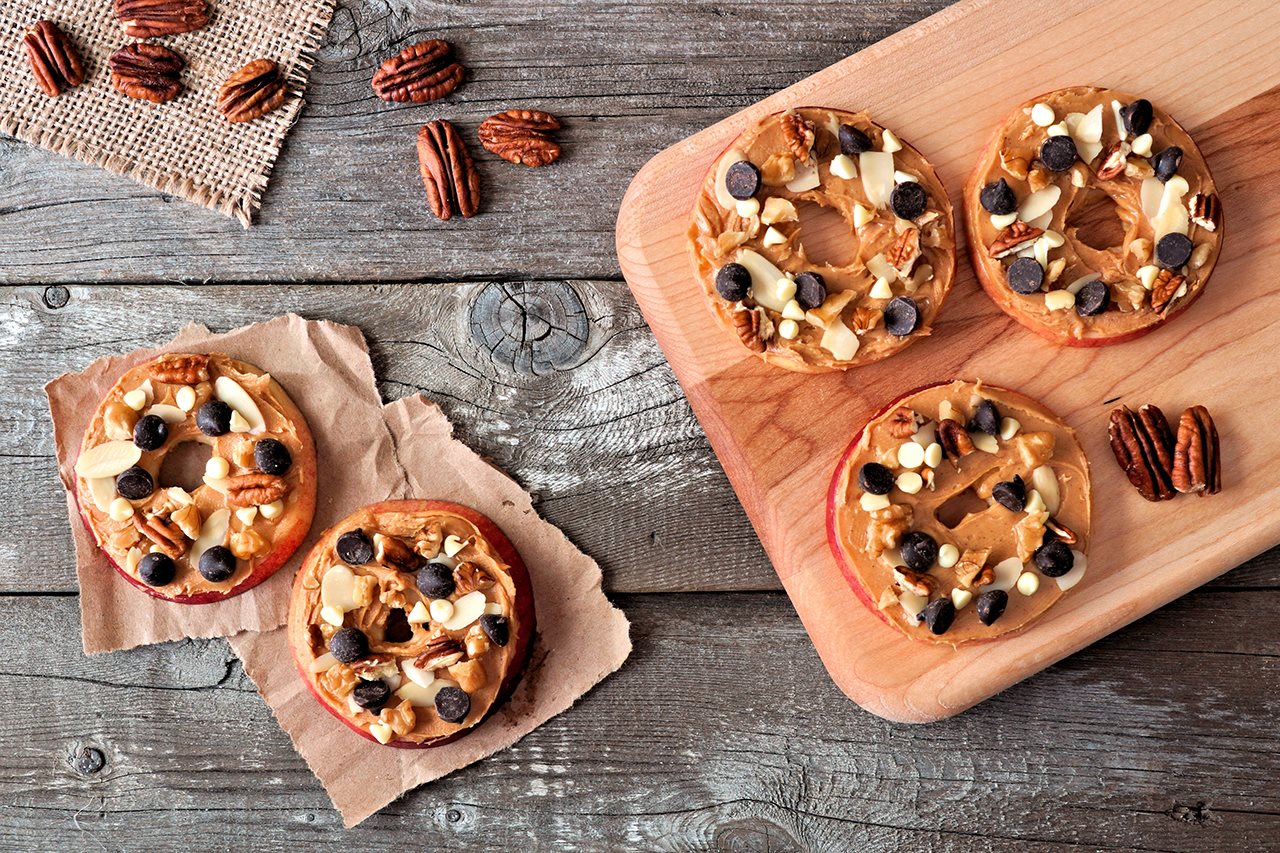 If there's one thing you can bet on, it's that your little ones will be racing to the kitchen for a pick-me-up after a long day of learning. An afternoon snack is a great way to add valuable nutrients into your child's day while managing their hunger until dinner is ready. A tried-and-true snack that will perk up and please any kid's taste buds is apple slices with their choice of nut butter. No longer does peanut butter reign supreme, with options ranging from allergy-friendly sunflower seed butter to lower calorie coconut butter. You can even elevate this classic snack by creating apple slice cookies, where the slices are placed on sticks for dipping into various sauces, or by creating apple slice nachos with your kiddo's favorite toppings. Inviting your children to help create this "custom" apple slice snack also provides a great way to bond with them after school activities and before homework takes over.
4. Beat-the-clock dinners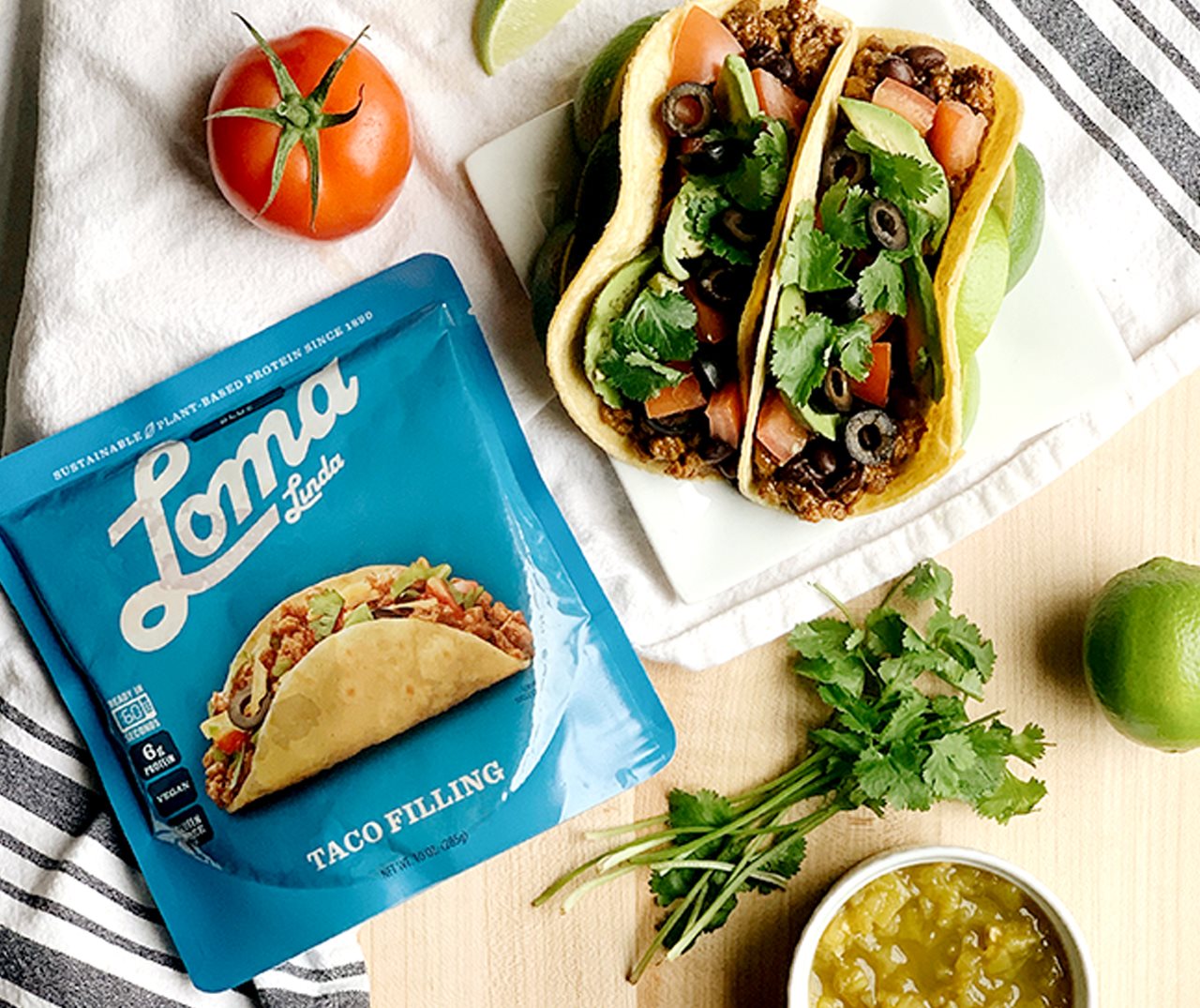 Back-to-school time brings about big evening appetites and tight schedules, which means easy dinners are a must. The key to creating fast — yet, still nutritious — meals is to identify healthy shortcuts. Cut down meal prep time by picking up precut vegetables at the supermarket or jumpstart your next meal with these registered dietician-approved Plant-Based Protein Meal Starters. Offering quick heat-and-eat convenience, Loma Linda meals can be prepared in 60 seconds for a healthy and affordable solution to kickstart a sustainable dinner. Or next time you're in need of a family-friendly 15-minute dinner, simply heat up some Loma Linda Taco Filling and serve with your favorite taco shell (or salad) and toppings. This recipe gets extra points for its protein content to help sustain your family through band or sports practice and homework. With the right recipes and products, it is possible to whip up a healthy and delicious dinner much quicker than even the fastest restaurant could deliver to your door.
5. Curb late-night cravings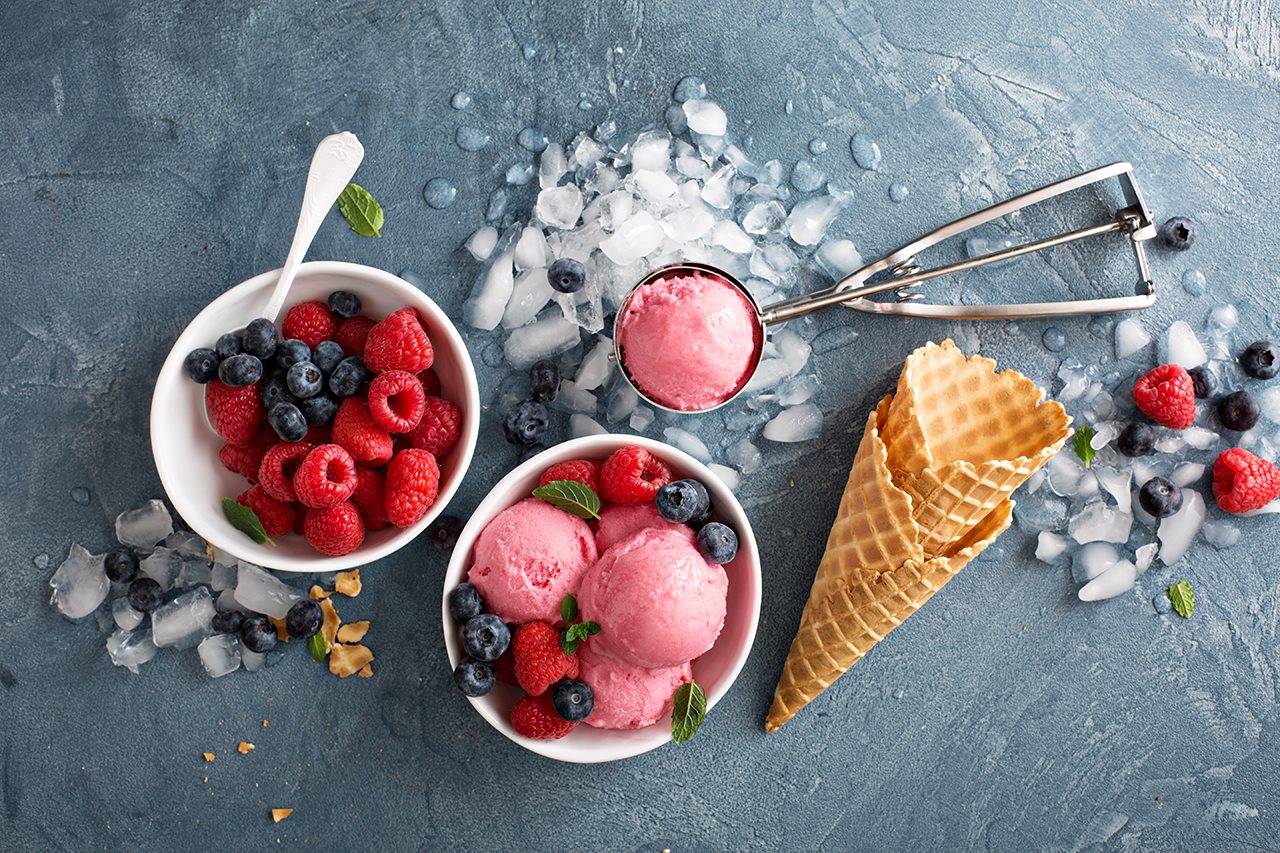 Kids and parents deserve a little treat after a hard day of spelling tests, coloring inside the lines and traffic. One way to indulge your sweet tooth without crashing from too much sugar is DIY "Nice Cream." Nice Cream is made from frozen fruits blended together for at-home, dairy-free ice cream without added sugar! All it takes is a food processor and your favorite frozen fruits — the flavor combinations are endless. Toss in a frozen banana, pineapple chunks, a few strawberries and before you know it you've created a velvety, guilt-free soft-serve! The next time you run to the grocery store, grab some frozen fruit to keep handy for when the cravings kick in.
Try these five tips for your busy family and you'll be able to provide delicious, nutritious options the whole family will enjoy — from their early-morning meal to their late-night snack.
This article is available to download for free use in print and online publications. If you must edit the article, please include at least one brand reference. All articles must retain the (BPT) or Brandpoint byline.
Download this Article
---
Includes Multiple Photos