Give Your Daily Routine a Boost of Energy with Kerri Walsh Jennings' Tried-and-True Recipes
---
Posted: July 22, 2020 | Word Count: 627
---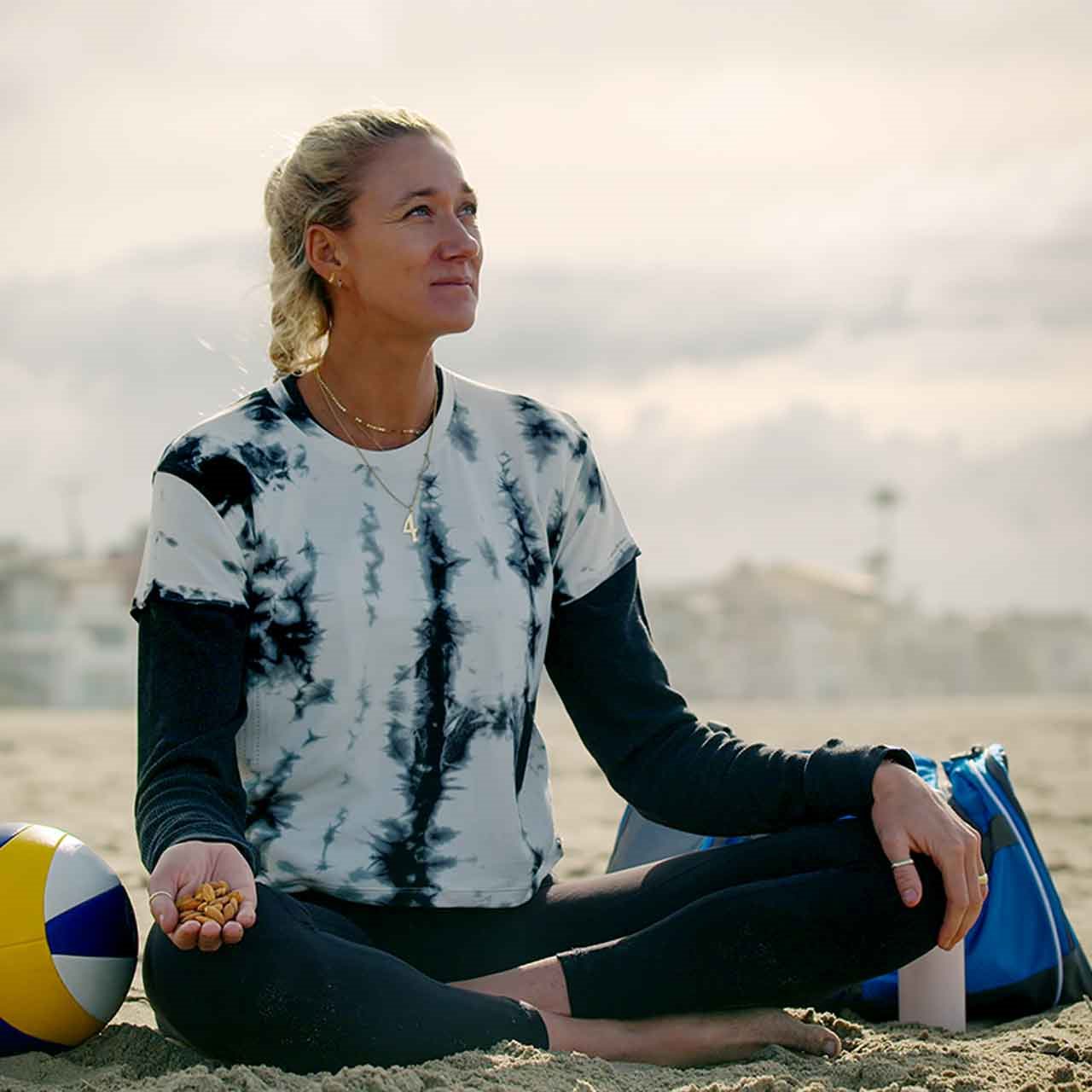 Looking for healthy snacks to revamp your daily routine and help maintain your energy levels? These plant-based recipes from renowned Olympian Kerri Walsh Jennings will keep you and your loved ones fueled and feeling good.
With the 2020 Olympics postponed until next year, Kerri has had to adapt and continue her training regimen at home. With a highly competitive drive to succeed and a resilient state of mind, Kerri knows that naturally flavorful and power-packed foods, like whole almonds, are one of her best-kept secrets to harmonize the body, mind, and spirit and help own her everyday, every day.
"My body needs naturally-boosting foods to perform my best during the day, and radiate love and joy to my kiddos and my hubby at night," said Kerri. "It's important to make good choices and do the best I can with the things I can control throughout the day that help keep me satiated and steady, no matter what my day looks like."
From tasty DIY snacks to hydrating drinks, Kerri has rounded up her go-to recipes that provide her with the oomph needed to reach her goals: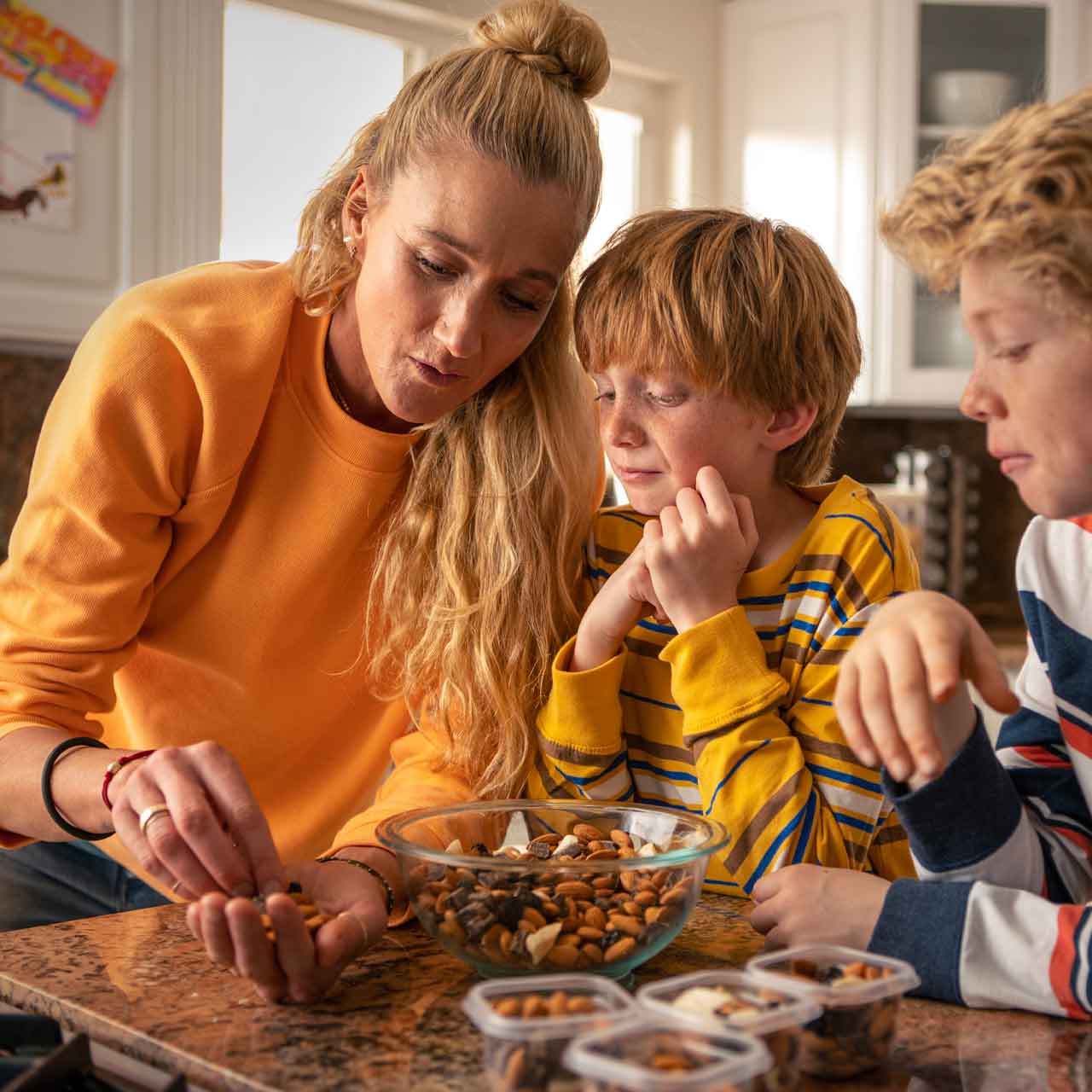 "When appetite strikes, whole almonds and my winning trail mix are my most relied-upon snacks because they give me sustained energy to own my everyday with their unique combination of 6 grams of plant-based protein, fiber and good fats," said Kerri. "As a mom of three, I prioritize setting a good example for my kids and these healthy habits set a great foundation for them to build on."
Ingredients
Serves: 13
2 cup all-natural almonds
1/2 cup tart dried cherries, pitted
1/4 cup dark chocolate chips or carob chips
1/2 cup dried apple pieces
Preparation
Combine ingredients in a large-sized bowl and gently toss! Keeps well in an airtight container or bag.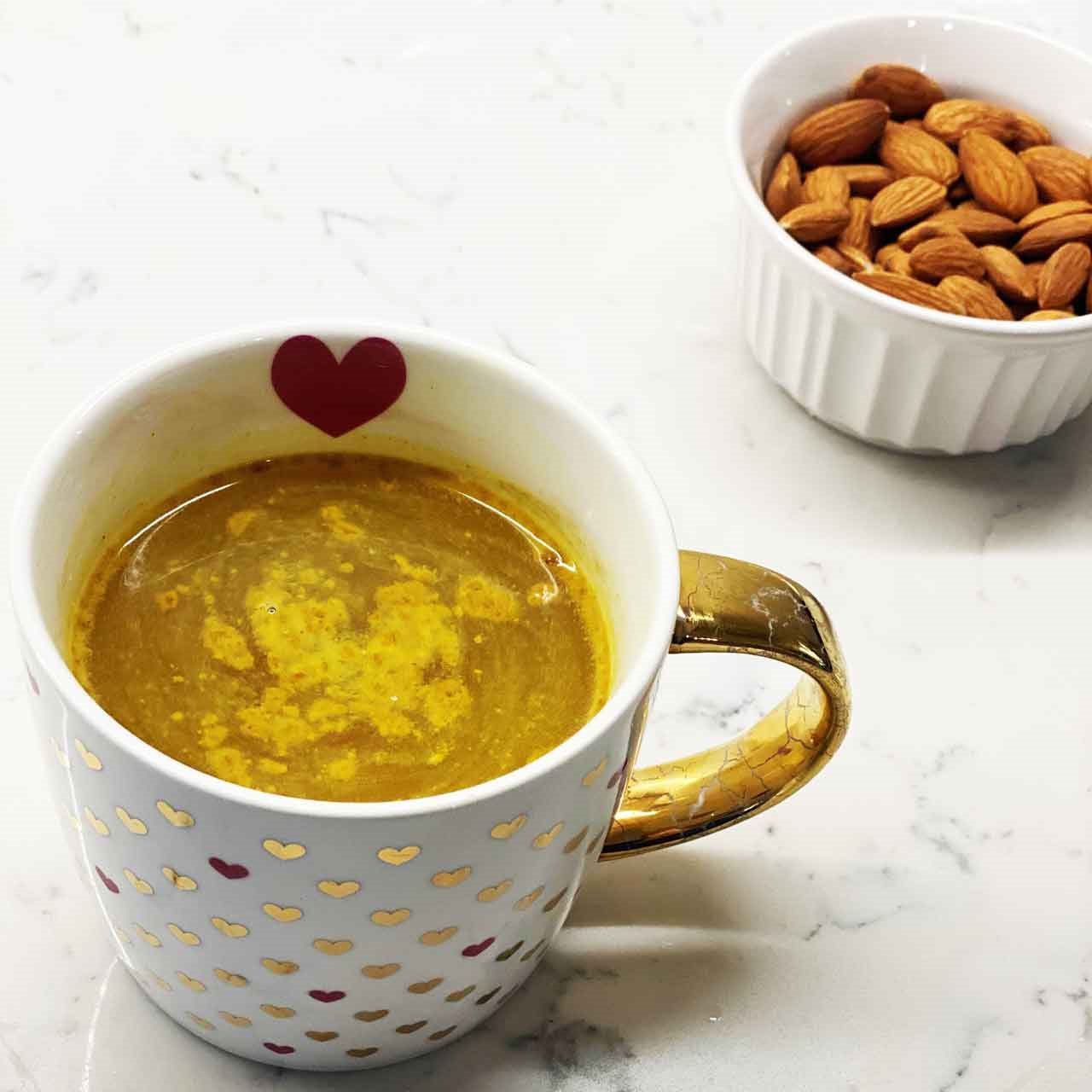 "I look to maintain hydration and practice self-care," said Kerri. "You'll love this yummy and wholesome almond milk twist on the traditional Indian beverage haldi doodh — also known as golden milk, which can help reset your mind after a long day."
Ingredients
Serves: 1
8 ounces unsweetened, plain almond milk
1/2 teaspoon ground turmeric
1/4 teaspoon ground ginger
1 tablespoon liquid coconut oil
1 pinch ground black pepper
1 tablespoon honey (or another sweetener to taste)
1 pinch ground cinnamon
Preparation
Add almond milk, turmeric, ginger, coconut oil, black pepper and cinnamon to a small, stovetop pan and whisk to combine ingredients.
Heat on low heat for 3 minutes until warm but not boiling and stir frequently.
Turn off heat and stir in honey to stovetop pan mixture.
Once stirred, pour into a mug and serve immediately. Add additional sweetener or cinnamon if preferred.
To consume while at work or on-the-go, pour the beverage into a microwavable travel mug, reheat in the microwave for 30 seconds until warm, and enjoy!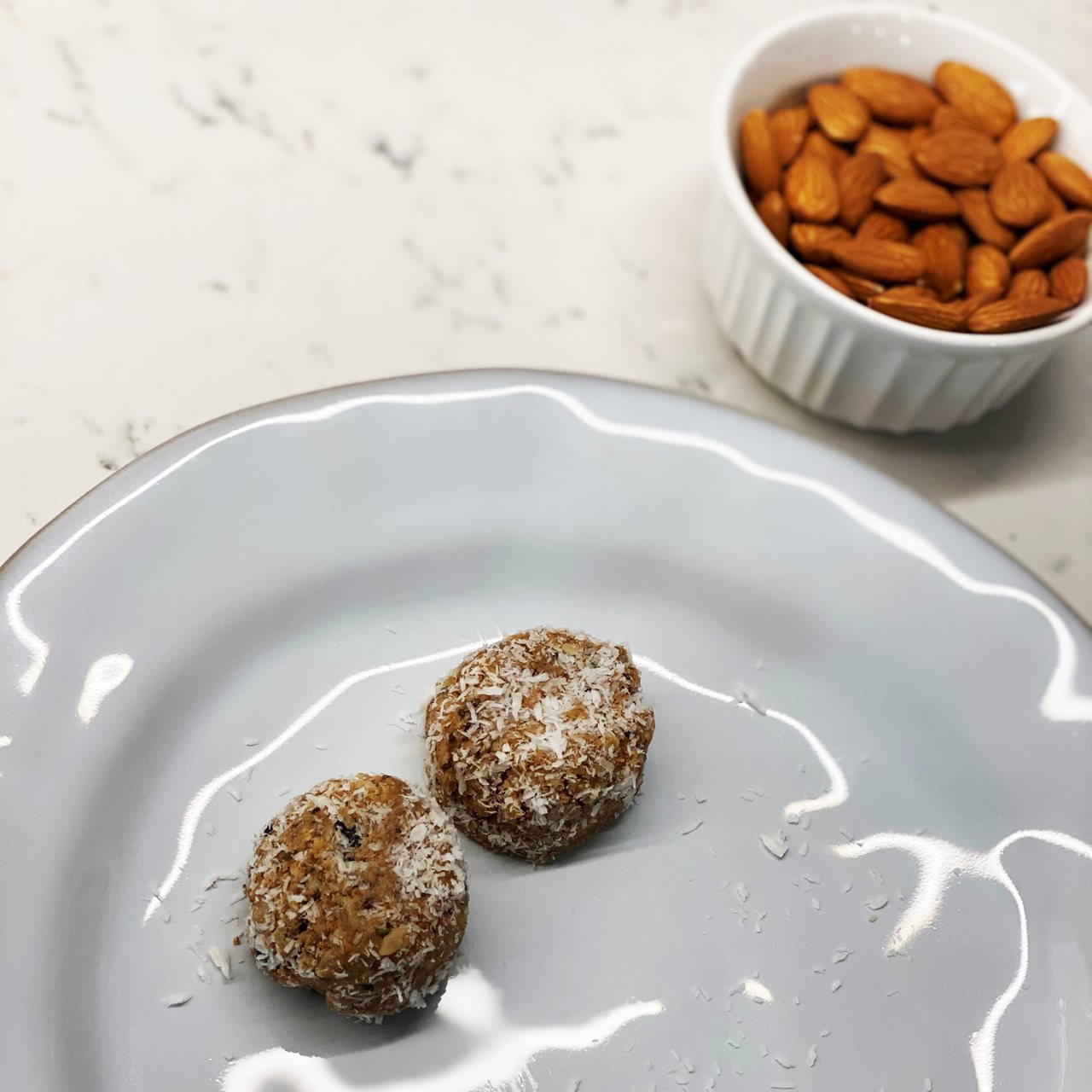 "Our bodies are capable of amazing things when they are nourished adequately with energy-rich foods like almonds and fruit," said Kerri. "These totally delicious no-bake almond butter bites are the perfect pick-me-up and a cinch to make."
Ingredients
Serves: 30
1/2 cup natural almond butter
1/2 cup almonds, chopped
1 cup old-fashioned, rolled oats
1/3 cup honey
3 tablespoons dark chocolate chips or carob chips
1/4 coconut flakes
1/4 dried cranberries, prunes or tart dried cherries (pitted)
Preparation
In a medium bowl, combine the oats, chocolate chips, and almonds and mix well.
Add the honey, dried cherries, coconut flakes and almond butter, and stir all ingredients until the mix is evenly distributed.
Cover the mixing bowl and leave in the refrigerator for 20 to 30 minutes.
Then roll the mixture into rounded 1" balls and place on parchment paper lined baking sheet.
Cover and place in refrigerator for 2 hours to chill. Serve! (Will last refrigerated for about 5 days!)
This article is available to download for free use in print and online publications. If you must edit the article, please include at least one brand reference. All articles must retain the (BPT) or Brandpoint byline.
Download this Article
---
Includes Multiple Photos