Shop Hilary Duff's Wardrobe Tips and Picks for Baby's First Year and Milestone Moments
---
Posted: June 23, 2022 | Word Count: 654
---
Shopping for baby's first wardrobe is one of the most exciting parts of becoming a new parent, but the task can sometimes overwhelm even the most style-savvy family. Baby's first year is full of milestone moments and special occasions, so where do you begin?
From coming home from the hospital to meeting family and friends, midnight changes, tummy time, messy mealtime, creating sibling matching moments and more, there are tons of different moments and occasions to dress for. Who better to share wardrobe guidance, top style picks and new-parent advice than Carter's first-ever Chief Mom Officer and mom of three, Hilary Duff?
"When I was shopping for my kids' first wardrobes, I tended to gravitate towards soft colors and prints that can be mixed and matched for any occasion. The Carter's My First Love collection offers so many sweet and practical options for baby's first wardrobe — especially for those early days when changes are frequent," says Duff.
Carter's, the #1 best-selling baby clothing brand and most-recommended brand in baby apparel, has families covered with its My First Love collection, an annual assortment of must-have apparel and accessories for baby's first year featuring soft, comfortable materials and best-selling silhouettes. The entire My First Loves collection is STANDARD 100 certified by OEKO-TEX®, which means every soft fabric is tested for safety from over 400 chemicals.
Check out some of Hilary Duff's must-have picks and expert mom tips:
Coming Home in Style
Bringing baby home from the hospital is a momentous occasion, and picking out the perfect take-me-home outfit will give you a keepsake for years to come. Carter's My First Love sets are perfect for stress-free dressing as you head home from the hospital with baby. Don't forget to pack the adorable hats to keep little heads warm and cozy!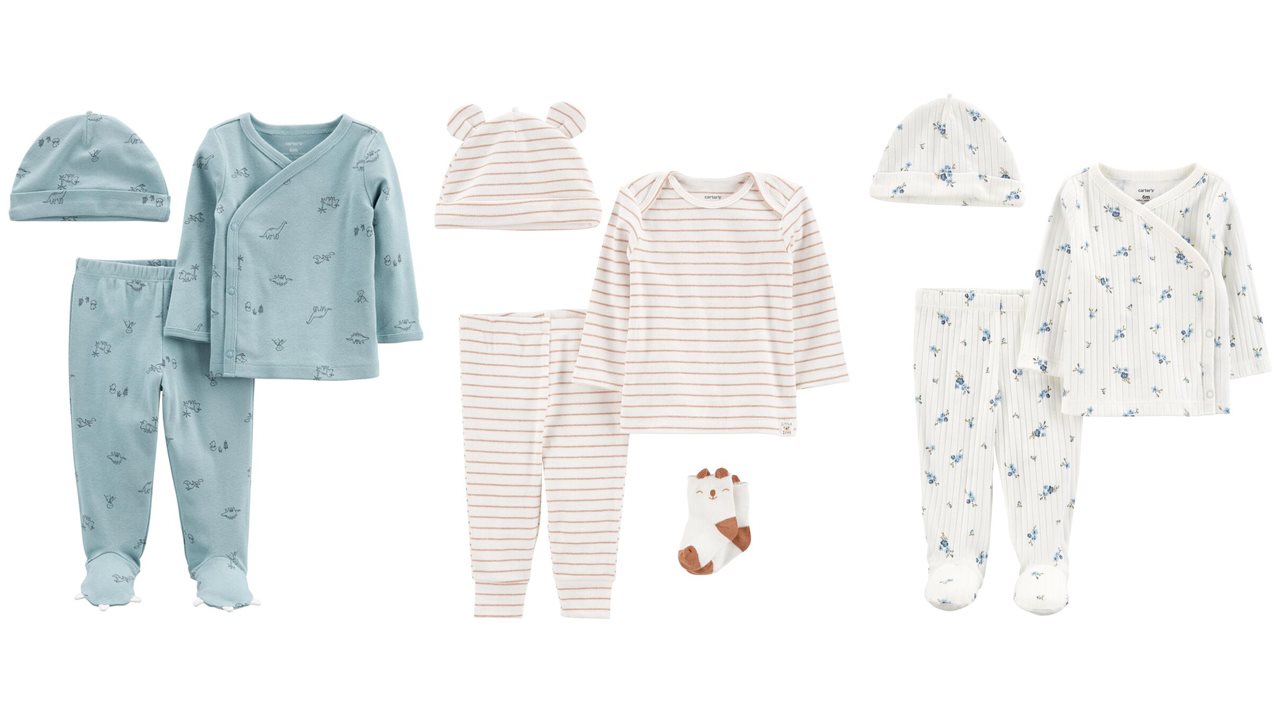 3-Piece Take-Me-Home Set 4-Piece Little Bear Outfit Set 3-Piece Floral Outfit Set
The Big Debut
Duff knows the importance of finding simple ways to make parents' lives easier with outfits that are both comfortable and cute for babies. From introducing baby to friends and family to newborn photoshoots capturing sweet moments, baby needs to be dressed to impress. The Carter's My First Love collection offers curated outfit choices in a range of colorways and patterns for all occasions.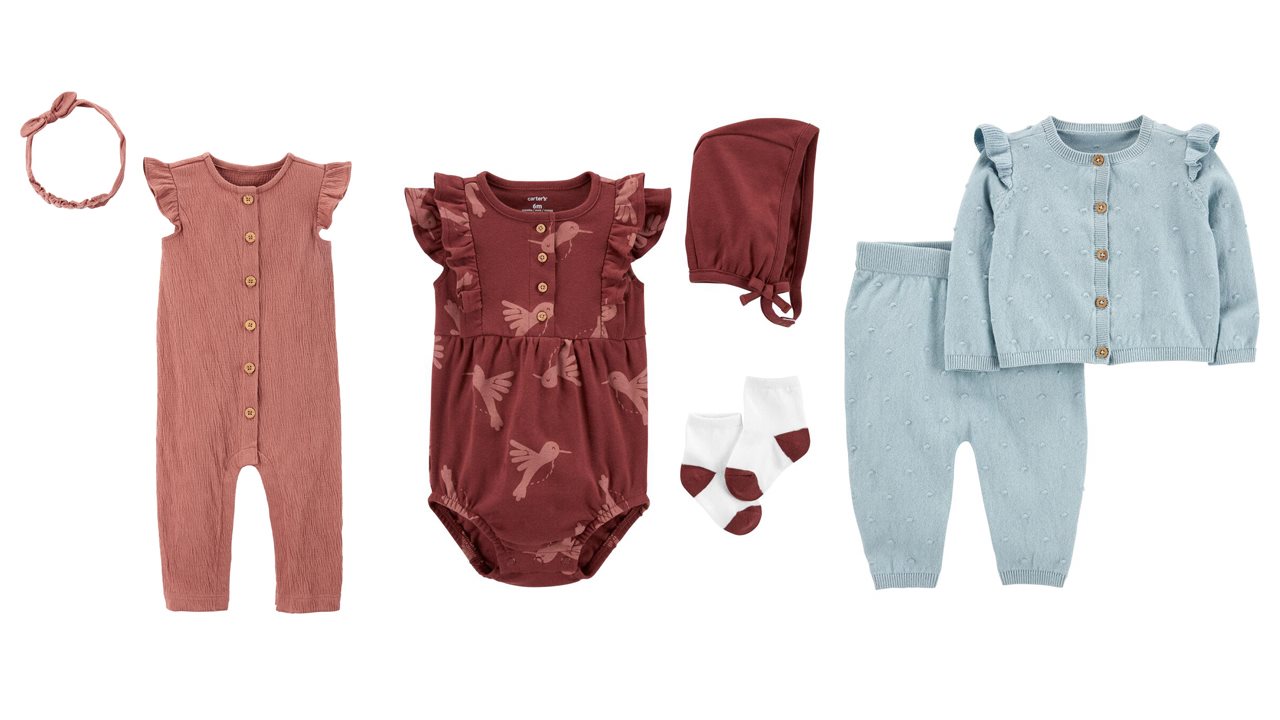 2-Piece Crinkle Jersey Jumpsuit & Headwrap Set 3-Piece Bodysuit & Bonnet Outfit Set 2-Piece Cardigan & Pant Set
Nap Time
Mom of three Hilary Duff has fond memories of the first days with her babies; they felt like an endless loop of feed, change, sleep, repeat. Carter's Sleeper Gowns are made to make babies feel cozy and ready for a good night's rest, afternoon nap or cuddle session with mom and dad. The stretch bodysuits are also perfect to wear for an extra layer under gowns and swaddles and will keep little ones ready for post-nap playtime.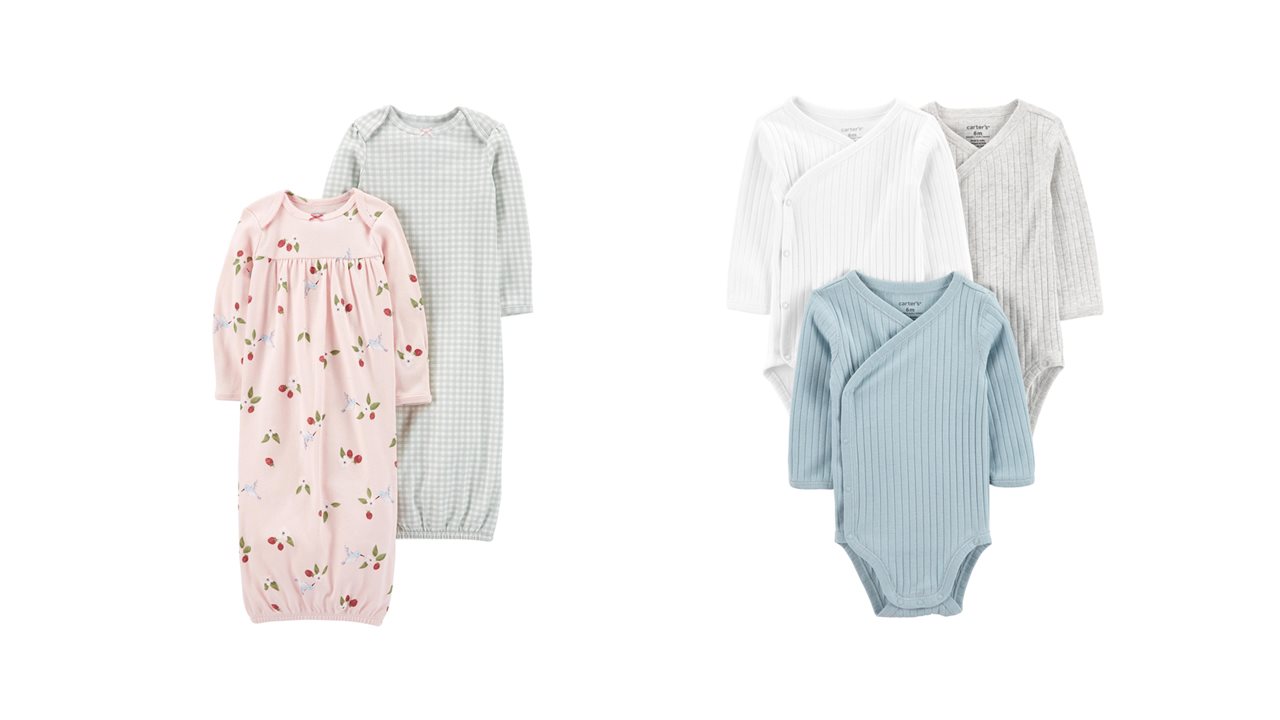 2-Pack Sleeper Gowns 3-Pack Side-Snap Bodysuits
Playtime and Snuggles
One of the sweetest benefits of having a newborn is time spent cuddling up at home, working on tummy time or practicing for first movement milestones. Duff looks to these 2-piece sets to keep little ones comfy and stylish for low-key days at home.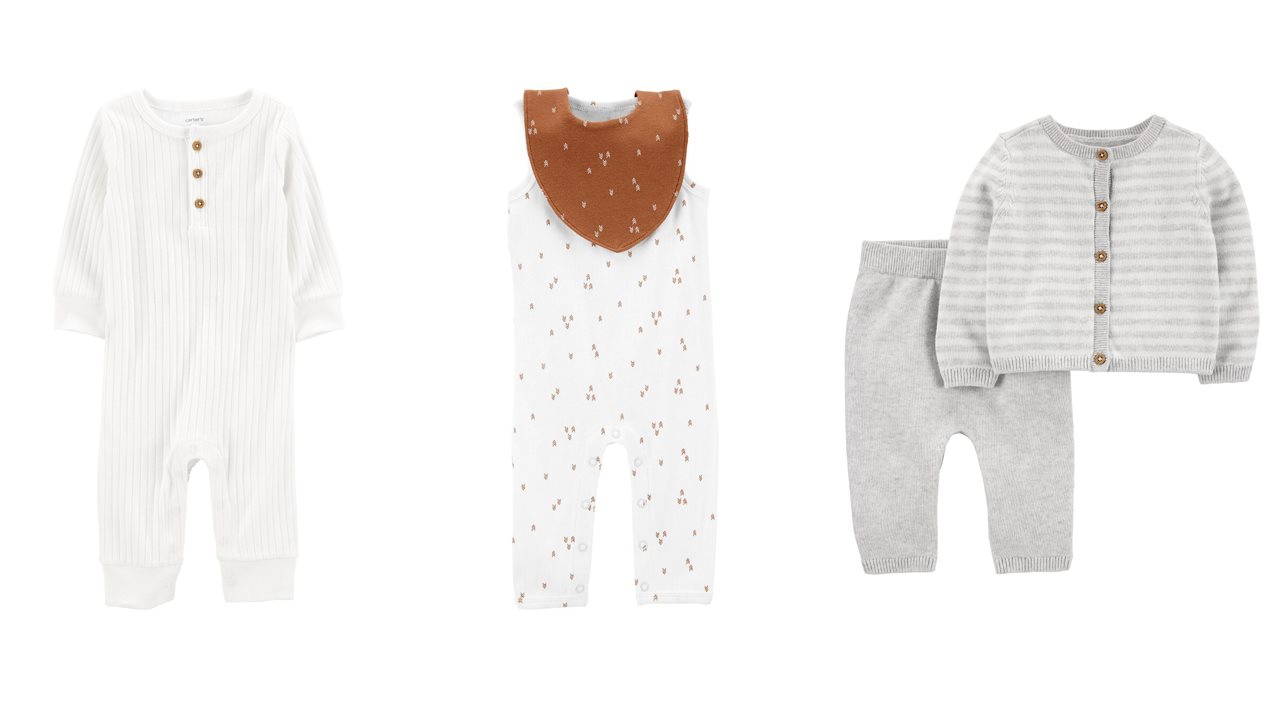 Long-Sleeve Cotton Jumpsuit 2-Piece Jumpsuit & Bandana Bib Set 2-Piece Cardigan & Pant Set
Messy Firsts & Everything In Between
Take it from Duff, parents need to be prepared for baby's ever-evolving needs as they grow and explore the world during their first year. Whether it's preparing for their first trip to a restaurant, hanging with mom while she gets her makeup done (we wish!) or a stroller walk on a cool evening, Carter's has all the newborn accessories parents need to keep baby clean, warm and ready for any adventure. The 3-pack Bandana Bibs are a must-have stylish accessory and make cleaning up so easy! Carter's Hooded Cardigan is an adorable staple to bring wherever you go.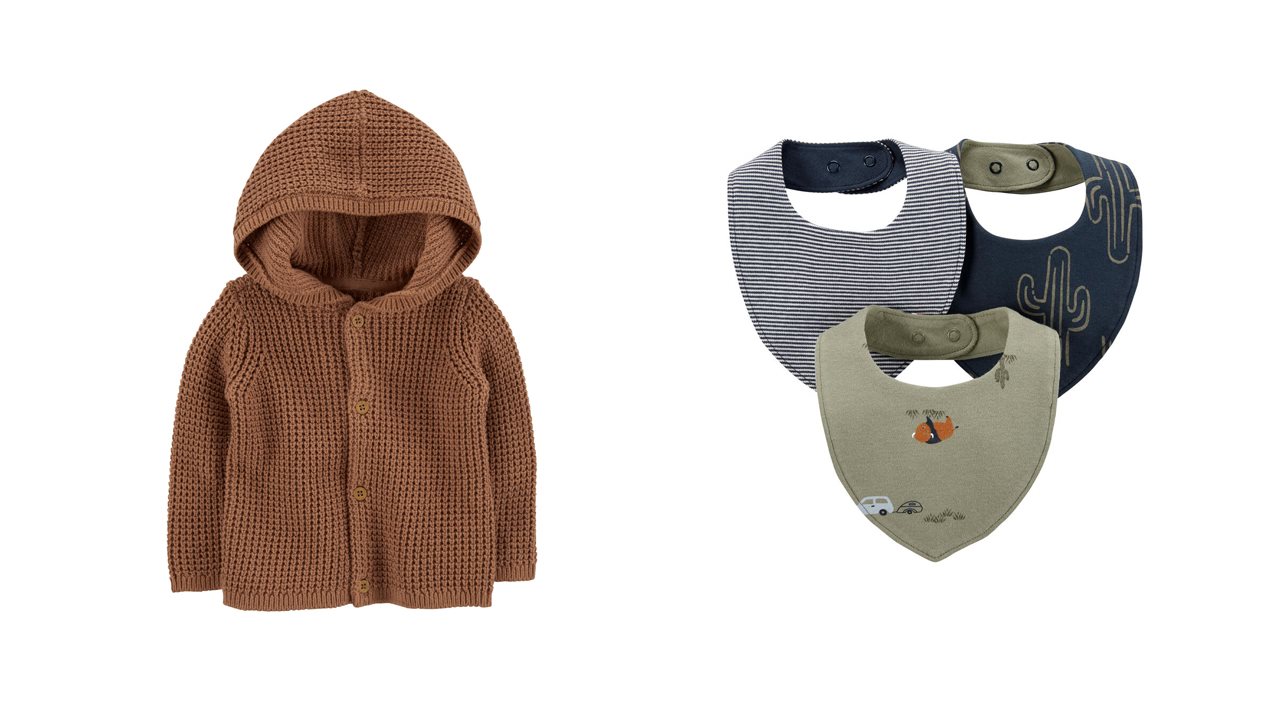 Hooded Cardigan 3-Pack Bandana Bibs
This article is available to download for free use in print and online publications. If you must edit the article, please include at least one brand reference. All articles must retain the (BPT) or Brandpoint byline.
Download this Article
---
Includes Multiple Photos