Bold actions help provide more equitable period care products and services for women
---
Posted: October 12, 2022 | Word Count: 534
---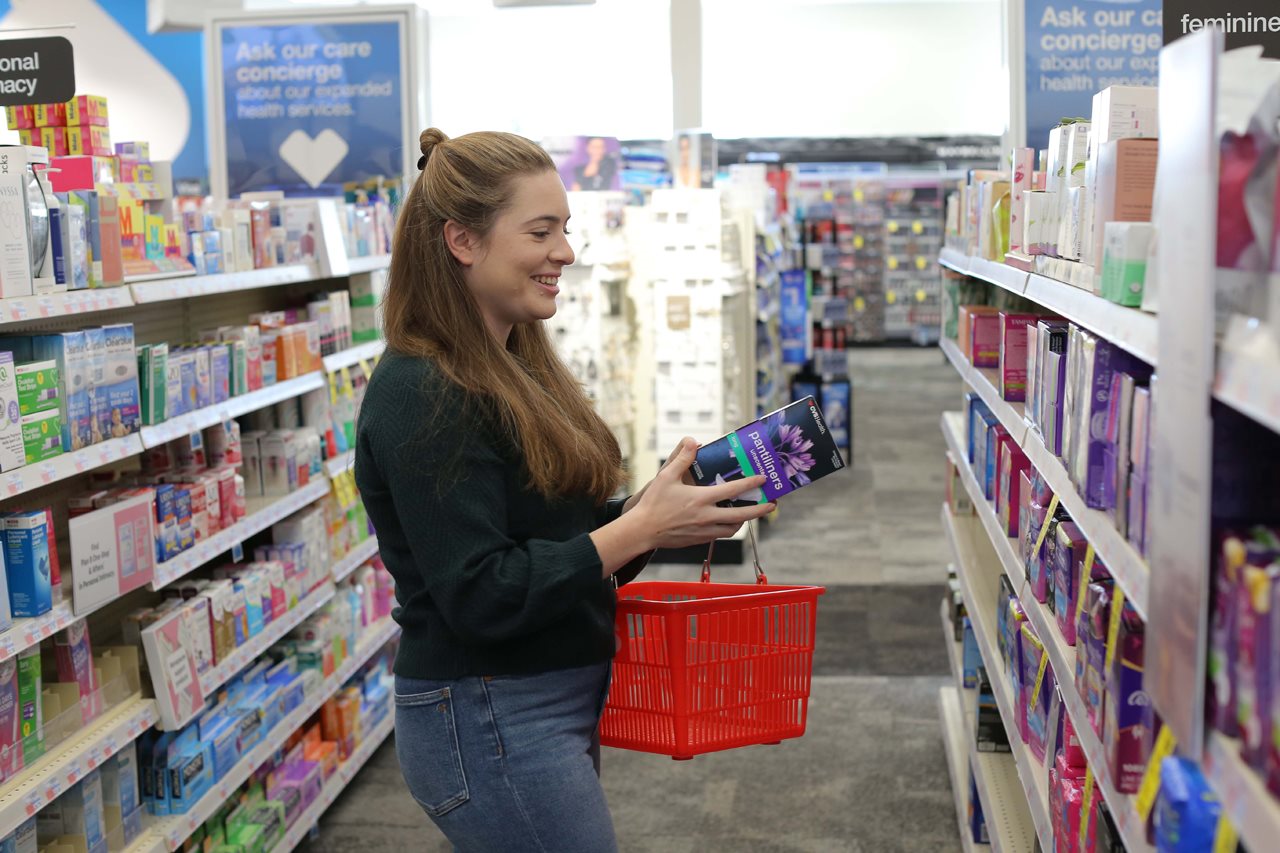 While menstruation and periods are topics that are becoming more mainstream, there are still hidden costs and inequalities for many girls and women. In fact, 64% of individuals have never heard the term period poverty before, and less than half (42%) are aware that some states have sales tax on period products.
Period poverty
If you've gone to the store to shop for period products, you've probably had sticker shock. Necessities like pads and tampons are surprisingly expensive, not to mention, still taxed as a "non-essential" item in 26 states.
These costs are causing stress for people nationwide, with close to half (45%) of people with periods regularly stressed about affording period products, according to a 2022 CVS Health-The Harris Poll Survey.
This is also leading to potentially unhealthy practices. Nearly half (46%) of people with periods in low-income households report stretching out how long their products last and a quarter (25%) in rural areas report resorting to using homemade period products.
An even more shocking statistic: One out of five women experience period poverty, where they cannot afford period support products, and therefore may miss school and/or work, reports human rights organization Global Citizen.
Time for change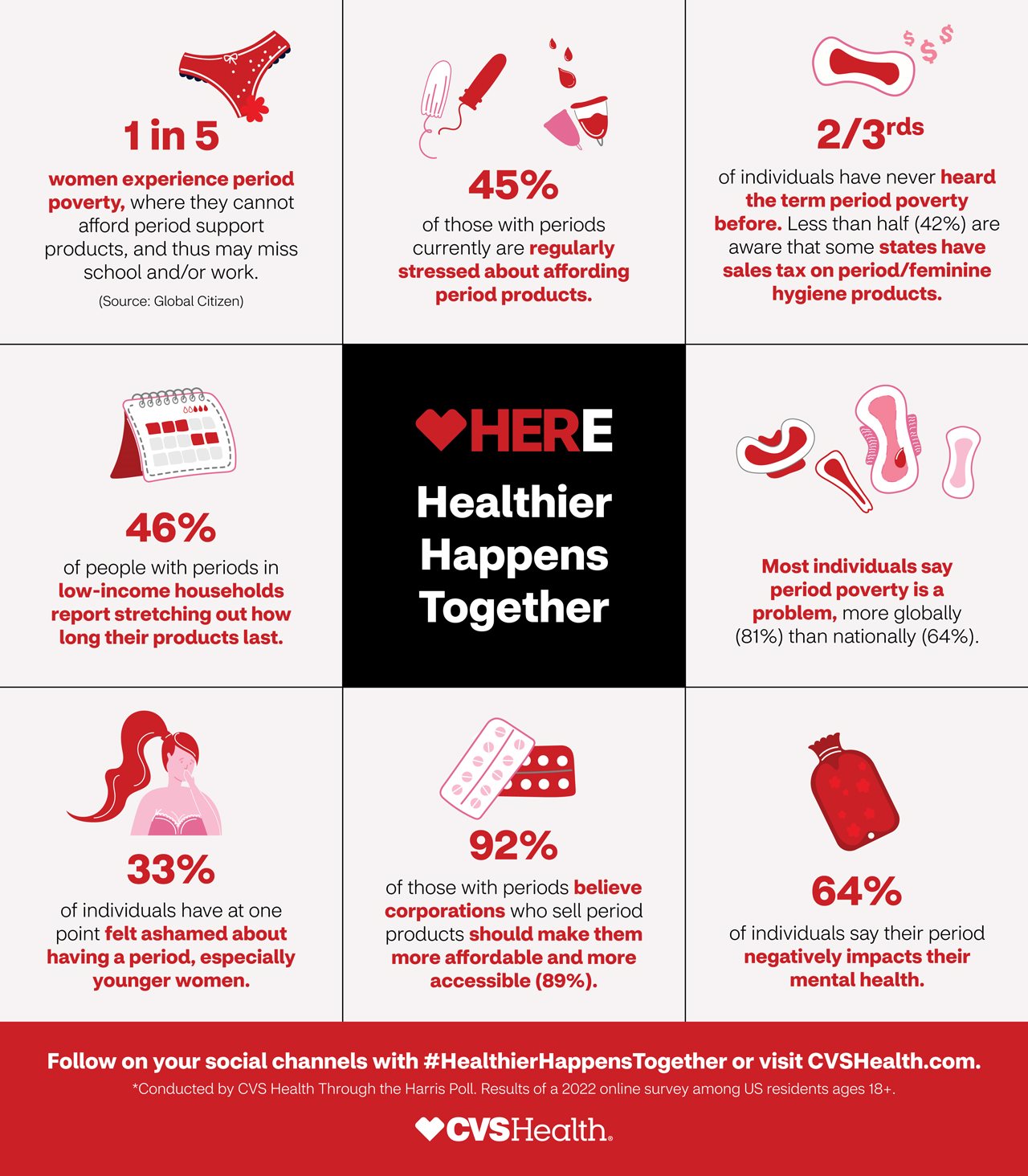 Eliminating the unfair costs of period products is fundamental to achieving health equity for all. HERe, Healthier Happens Together is an initiative by CVS Health that supports change and prioritizes the evolving needs of women throughout their lives.
"A longstanding 'one-size-fits-all' approach to health care means that many women's health challenges are historically unrecognized or under-appreciated," said Musab Balbale, SVP, Chief Merchandising Officer, CVS Health. "We're addressing period poverty because it is an important equity issue and impacts the way women are able to show up for work, school and their lives."
Newly announced actions by CVS Health related to women's product and health services include:
25% reduction in the prices of CVS Health store brand period products in core CVS Pharmacy locations.
Ensuring fair and equitable pricing for men's and women's comparable products, like razors and shaving cream.
Paying the so-called "Menstrual Tax" on menstrual products in twelve states and partnering with national organizations who are working to eliminate the menstrual tax altogether in 26 states.
Offering new menstrual, contraception and menopause services through MinuteClinic at CVS.
Launching new MinuteClinic Virtual Care services in most states seven days a week for a variety of women's health services including things like thyroid monitoring, birth control consultations and depression screenings.
The pink tax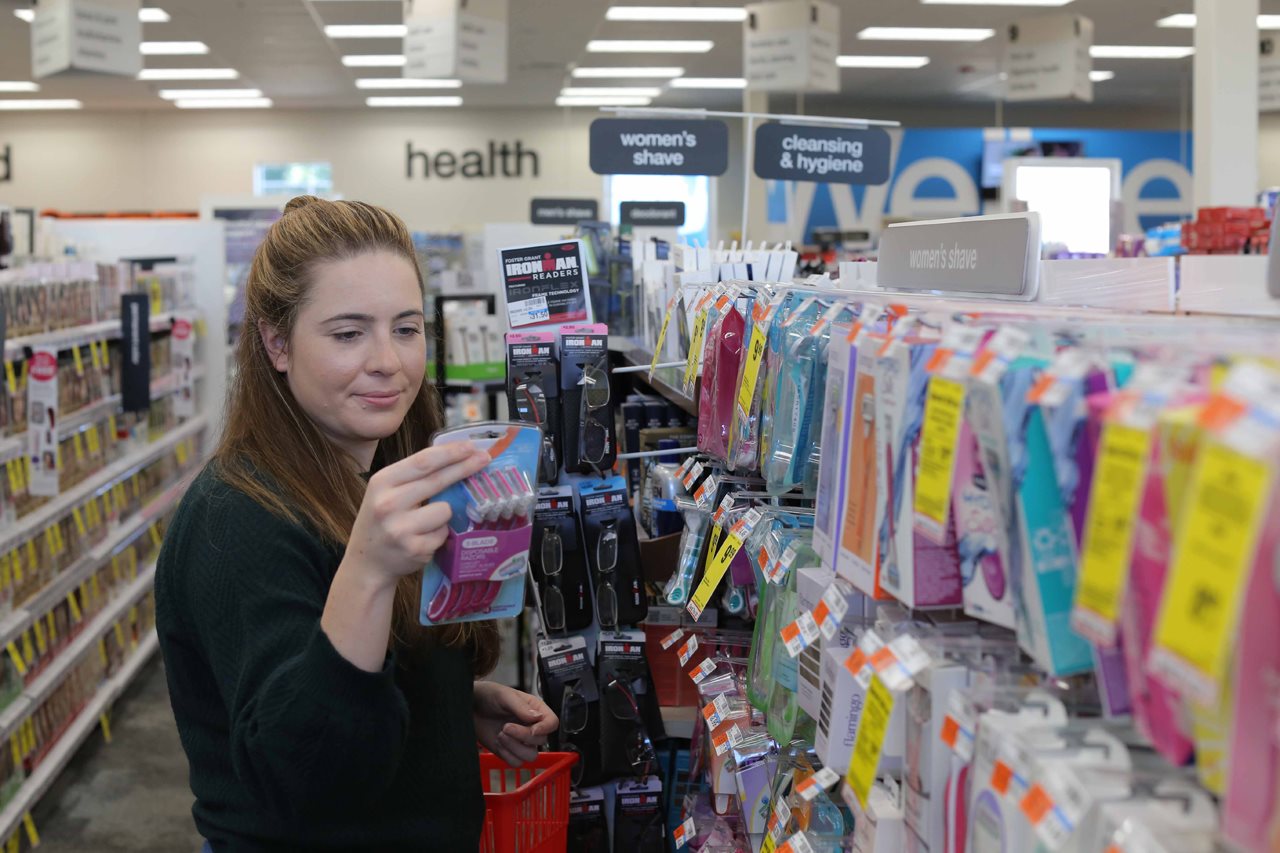 Women have long faced systemic barriers on their path to better health – from access to affordability to stigma. Another challenge is the pink tax.
But, the pink tax is not an actual tax, it's gender-specific pricing which means women often pay more for their products that are very similar to men's products. For example, a pink razor may cost more than a blue one, despite them being similar in quality and design.
However, CVS Health is challenging the idea of the pink tax by ensuring fair and equitable pricing for men's' and women's' comparable products, like razors and shaving cream.
To learn more about HERe, Healthier Happens Together, visit CVSHealth.com and follow #HealthierHappensTogether.
This sponsored article is available to download for free use in print and online publications. If you must edit the article, please include at least one brand reference. All articles must retain the (BPT) or Brandpoint byline.
Download this Article
---
Includes Multiple Photos