Need a late summer or early fall adventure? Check out these top trails
---
Posted: August 28, 2023 | Word Count: 897
---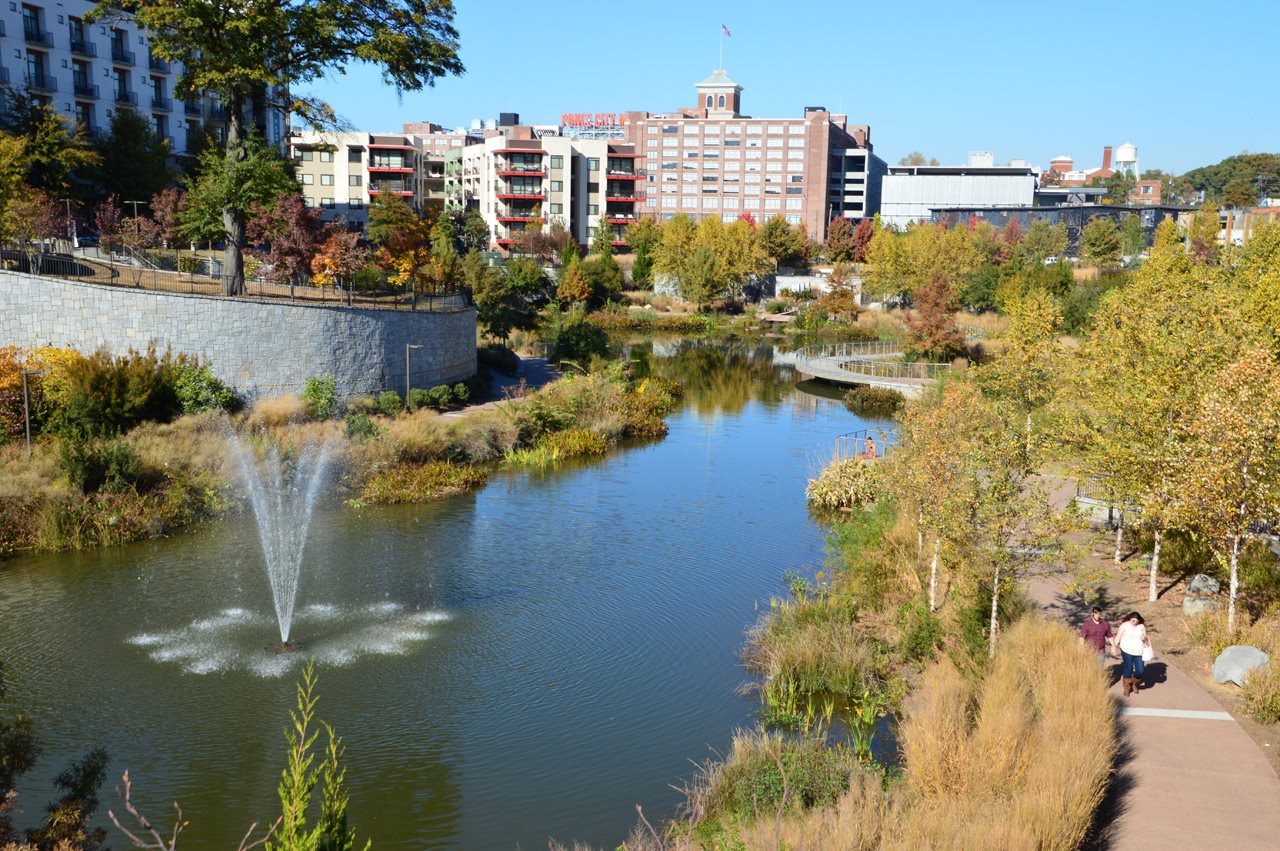 Atlanta BeltLine, Georgia. Photo by Lisa Panero.
This time of year offers the best opportunity for getting outside — whether that's right in your backyard or checking an outdoor adventure off of your bucket list. Across the country you can experience the perks of the seasons changing — the last glimpses of summer, changing leaves and the crispness that comes with shorter days.
Route of the Hiawatha, Idaho. Photo by TrailLink user beverly.smith.coleman.
If you're looking for more ways to get outside, consider checking out one of over 40,000 miles of multiuse trails across the country — pathways that are separated from traffic where you can walk, bike, scoot, skate and more. Many of these pathways are rail-trails, created from corridors that were once used for railroad travel. You can find trails like this in every single state, creating so many opportunities to unlock new experiences and adventures!
Find your perfect trail on TrailLink™, the free trail-finder website and mobile app from Rails-to-Trails Conservancy.
Need some inspiration? Here are some ideas for exploring the nation's trails.
1. A chance to hit the beach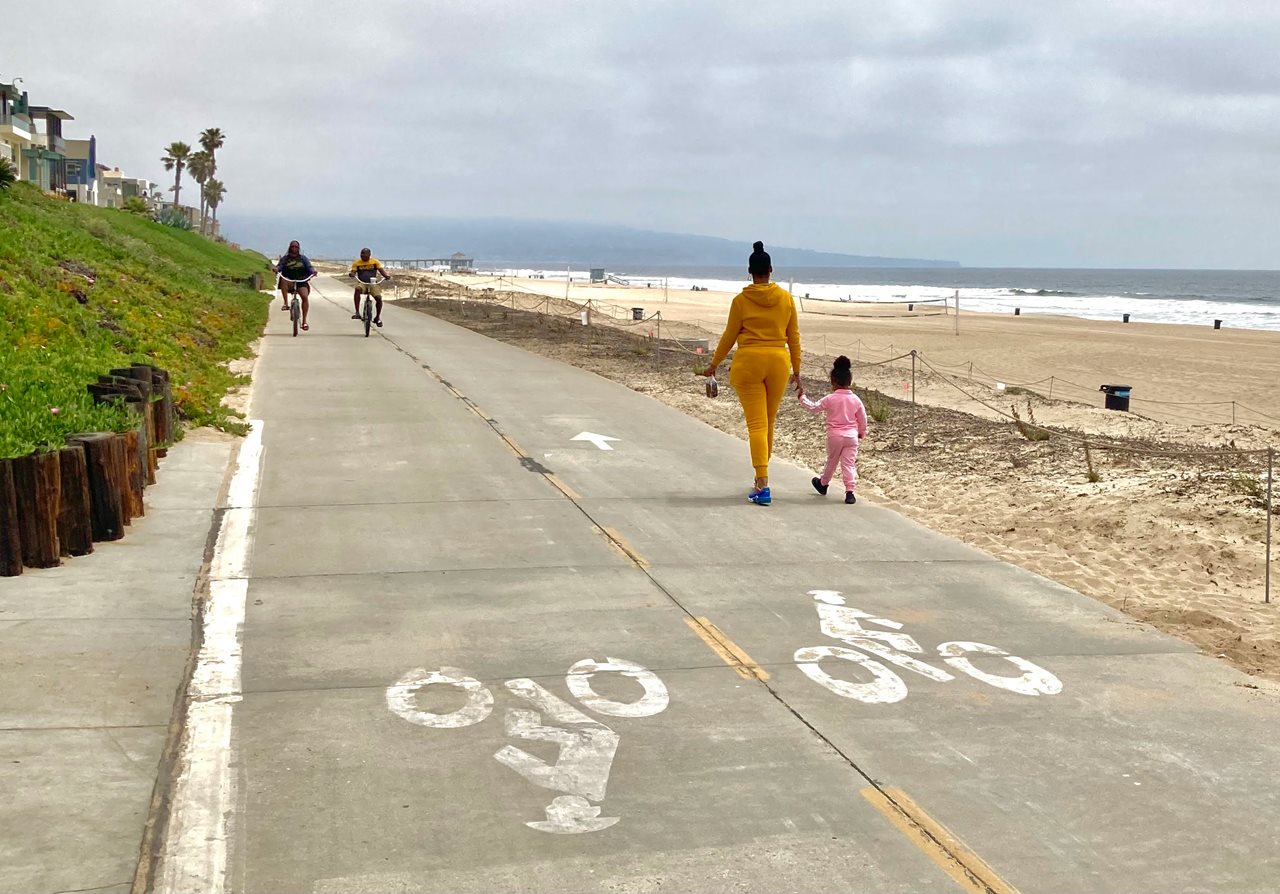 Marvin Braude Bike Trail, California. Photo by Ben Kaufman.
Soak in endless summer with a beach trip via the Golden State's iconic Marvin Braude Bike Trail, which hugs the Los Angeles County coastline for most of its 22 miles. Stop at the Santa Monica Pier and Venice Boardwalk to watch pick-up games of beach volleyball and breathe in the ocean air. If you can't get to California, you can take in the magic of the water in many other coastal states — not to mention lakes and other waterways. Use keywords "beach" or "swimming" to search the TrailLink site for plenty of other great waterfront trails.
2. Feed your inner foodie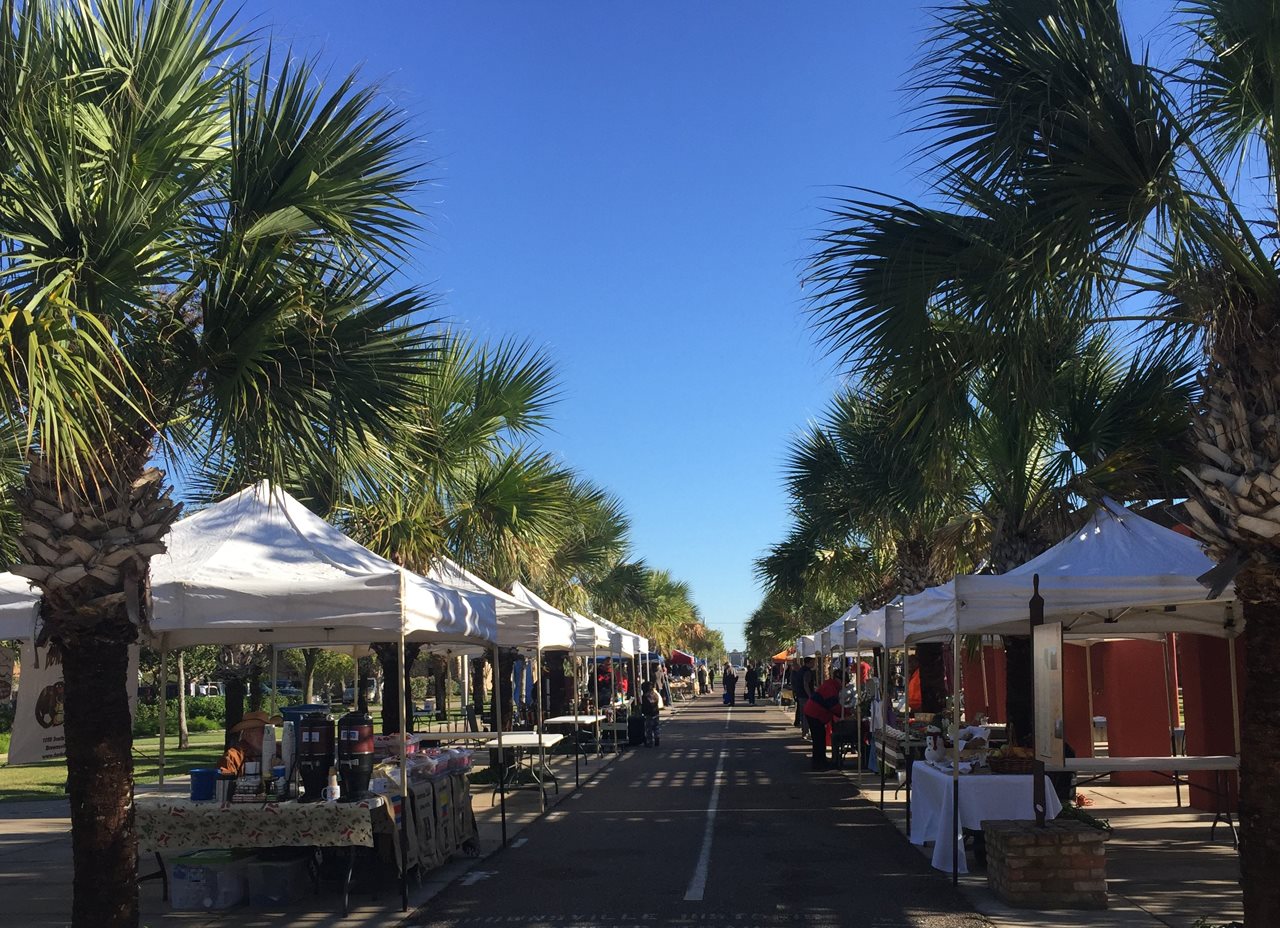 Historic Battlefield Trail, Texas. Photo by Brandi Horton.

Harvest time is the best season for enjoying the land's bounty, so let your taste buds lead you to spots like farmers markets and trailside fruit stands. In Texas, Brownsville Farmers Market, located along the Historic Battlefield Trail, hosts over 30 vendors selling fruits, vegetables, eggs, herbs and more. The market also hosts artisans and crafters in collaboration with the Brownsville Museum of Fine Art, plus free children's activities, gardening classes and yoga. Find markets, orchards and gardens using this searchable food directory from the U.S. Department of Agriculture, then get there by trail using TrailLink.
3. Enjoy tunnel vision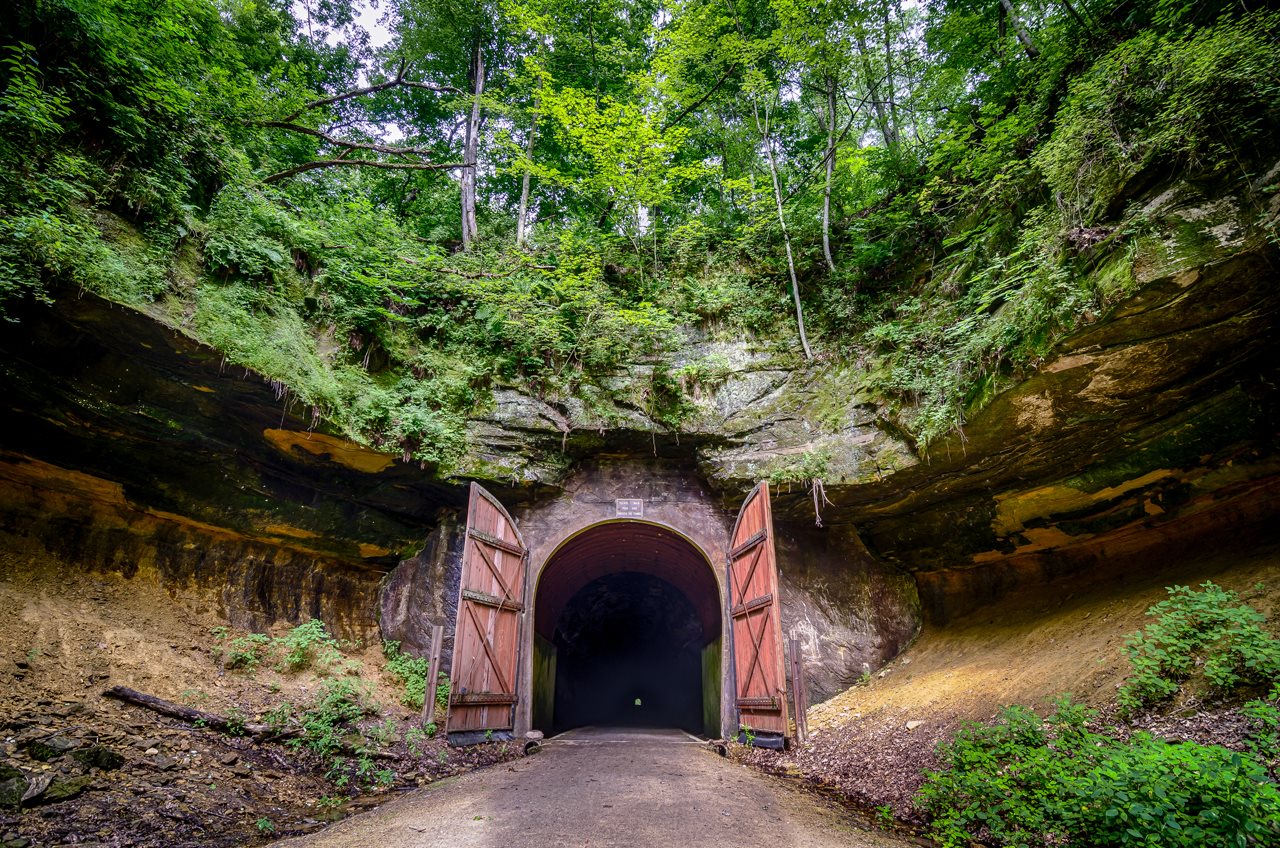 Elroy-Sparta State Trail, Wisconsin. Photo by Eric Reischl Photography.
Many of the country's rail-trails were created by blasting through rock, creating tunnels that are an amazing sight to see. Use keyword "tunnel" on TrailLink to find more than 150 to explore. You can be awed by the enormous tunnels along Wisconsin's Elroy-Sparta State Trail, one of the granddaddies of the rail-trail movement, or Idaho's Route of the Hiawatha, where you'll travel through 10 tunnels — including the 1.66-mile-long St. Paul Tunnel.
4. Camp or glamp it up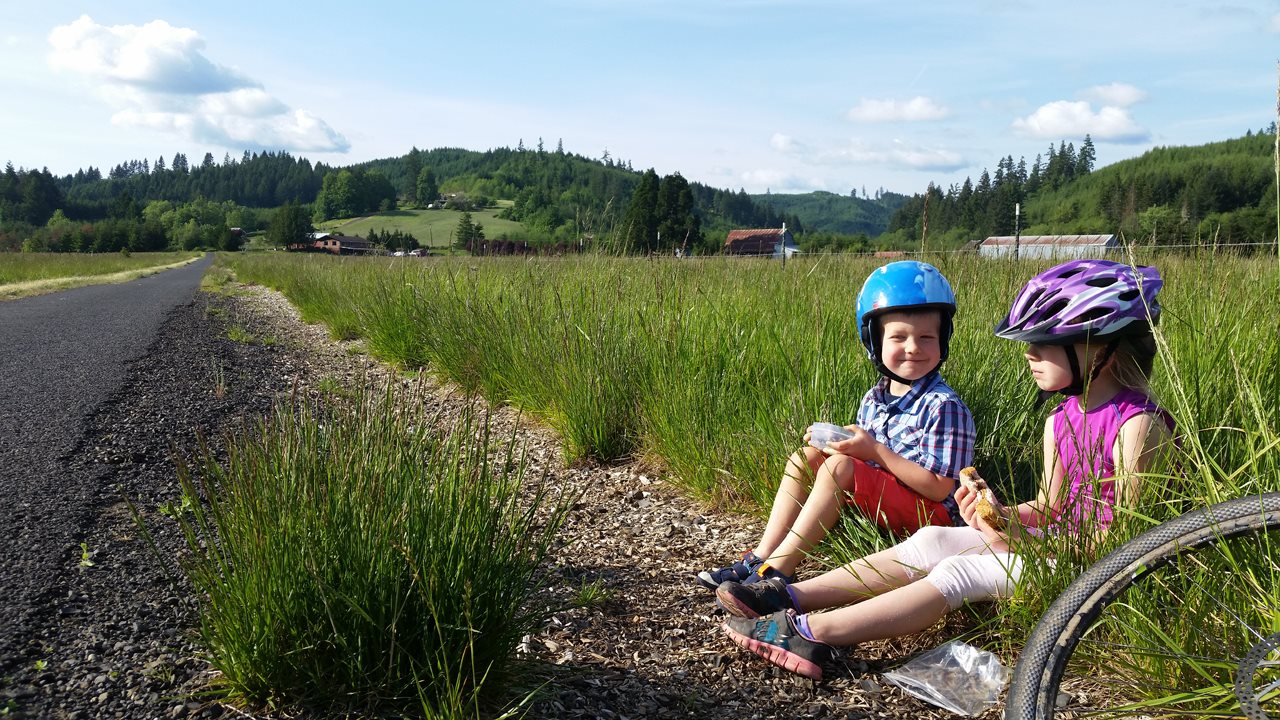 Banks-Vernonia State Trail, Oregon. Photo by Tad Reeves.
Whether you like bikepacking, glamping or RVing, this is a great time of year to sleep under the stars. Family camping doesn't get much easier — or more beautiful — than in and around Oregon's Banks-Vernonia State Trail. Just west of Portland, this rail-trail offers 22 miles of smooth pavement through gorgeous woodlands and pastoral land, with over a dozen picturesque bridges. Find a full-service campground with tent sites, rustic cabins and hot showers in Buxton at L.L. Stub Stewart State Park, or tent camping and RV sites in Anderson Park. Campsites nationwide can be found on Recreation.gov, then searched on TrailLink for nearby trails.
5. Just around the riverbend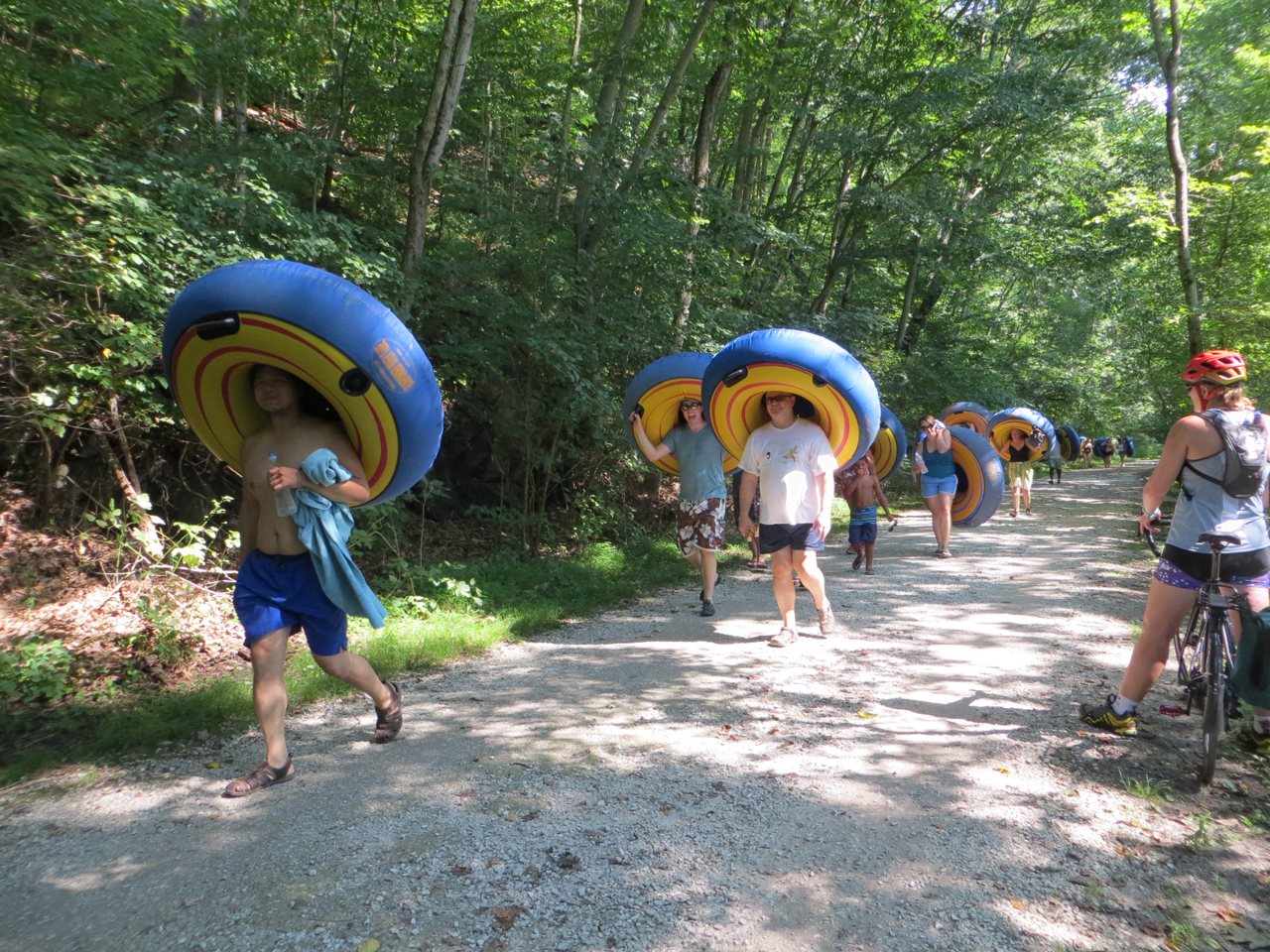 Torrey C. Brown Rail Trail, Maryland. Photo by Katie Harris.
If your ideal vacation includes a paddle in your hands, you're in luck. Because many rail-trails follow river corridors, you'll find no shortage of paddle destinations on TrailLink. For example, Maryland's Anacostia River Trail follows the riverfront, and trailside Bladensburg Waterfront Park offers canoe and kayak rentals, riverboat tours, a fishing pier and boat ramp.
6. Seek a sweet treat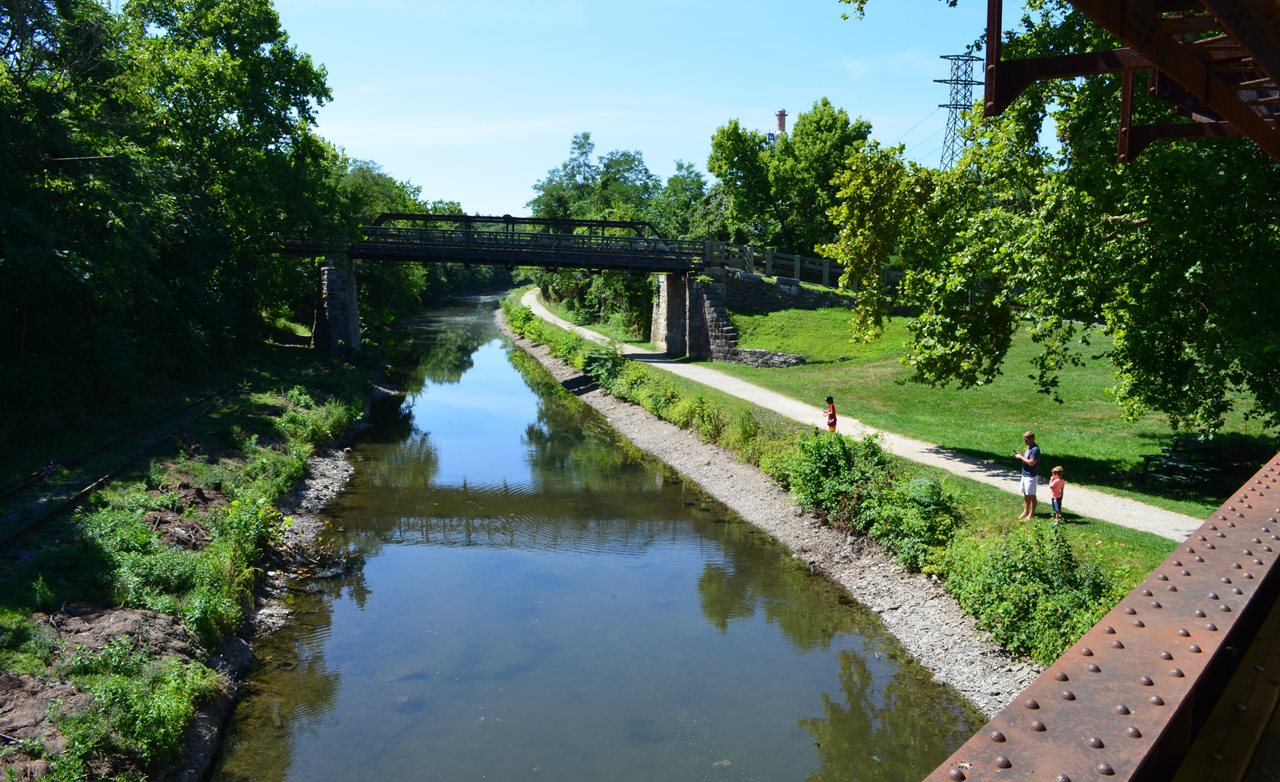 C&O Canal Towpath, Maryland. Photo by Danielle Taylor.
Love ice cream? Western Michigan's Hart-Montague Trail State Park leads you by a not-to-miss stop: Country Dairy, a family-owned dairy farm and ice cream shop offering funky homemade flavors. Visitors can pet calves, watch cows being milked and tour a bottling plant. Another route offering the perfect pairing of ice cream and trail time is the C&O Canal Towpath, with a whole web page devoted to creameries and cafes along a 185-mile route between Washington, D.C., and Cumberland, Maryland.
7. Go the distance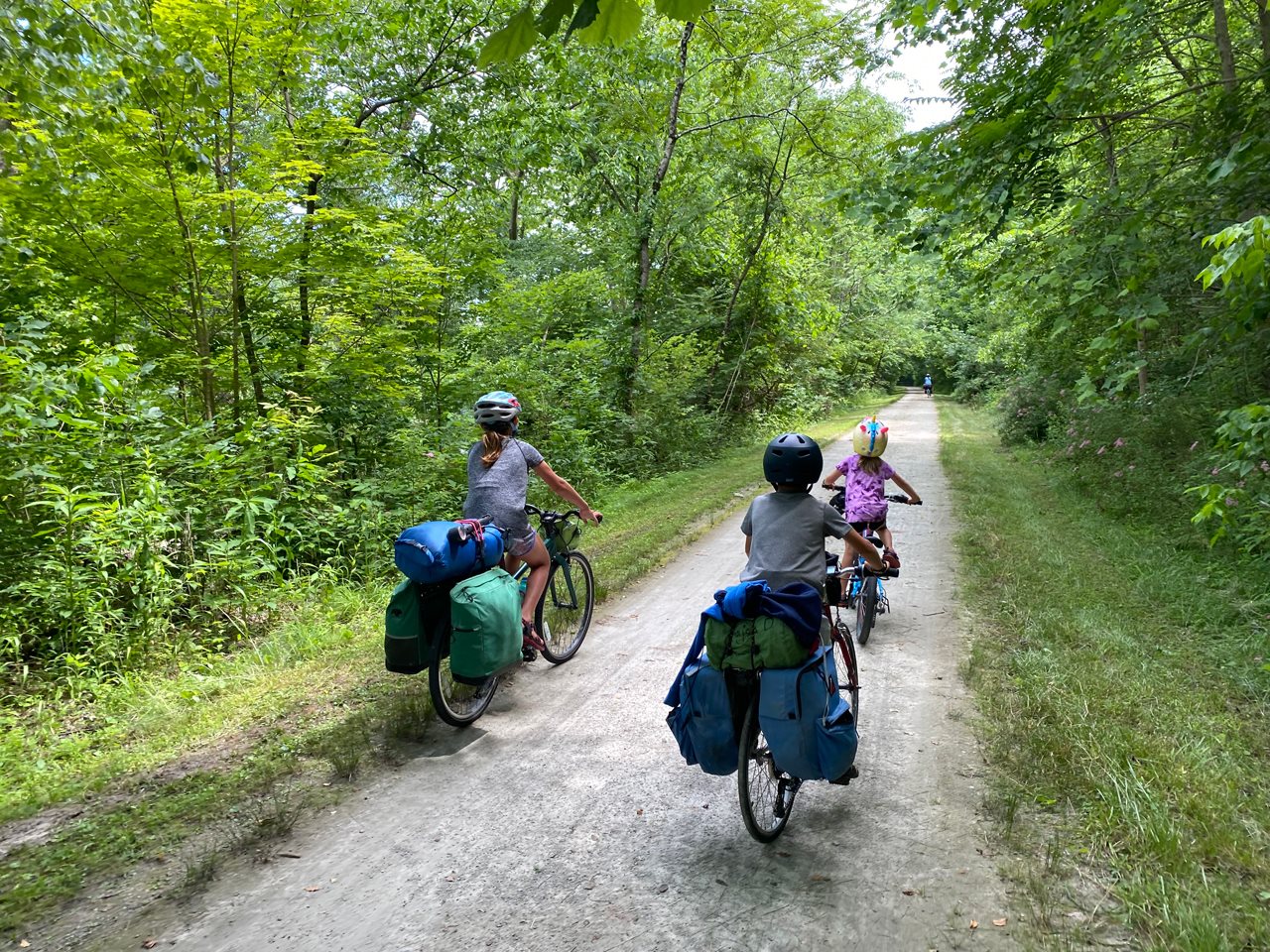 The Majors family on a long-distance bike tour. Photo by Dale Majors
A long-distance trail trip is a vacation like no other, packed with memorable moments: wildlife sightings, vistas that take your breath away, seeing inspiring public art, learning local history through interpretive signage and meeting new people from all walks of life. What better way to experience America's amazingly diverse landscapes and communities up close than by foot or bicycle?
When it's completed, the Great American Rail-Trail® will span 3,700 miles across 12 states and the District of Columbia, but fortunately, over half of the route is ready to enjoy now. You and your family can walk, hike or bike your way along the trails of your choice to enjoy the beauty of these American treasures.
This sponsored article is available to download for free use in print and online publications. If you must edit the article, please include at least one brand reference. All articles must retain the (BPT) or Brandpoint byline.
Download this Article
---
Includes Multiple Photos