Five Misconceptions About Enlarged Prostate
---
Posted: September 12, 2023 | Word Count: 999
---
Enlarged prostate, also known as benign prostatic hyperplasia (BPH), is a condition in which the prostate grows and presses on the urethra. This can obstruct the flow of urine and can disrupt a man's life by causing uncomfortable symptoms, like having a weak stream or difficulty starting or stopping urination.[1] BPH is a common condition in older men, yet there are many misconceptions about treatment options, their side effects and what it means to live with BPH.[2]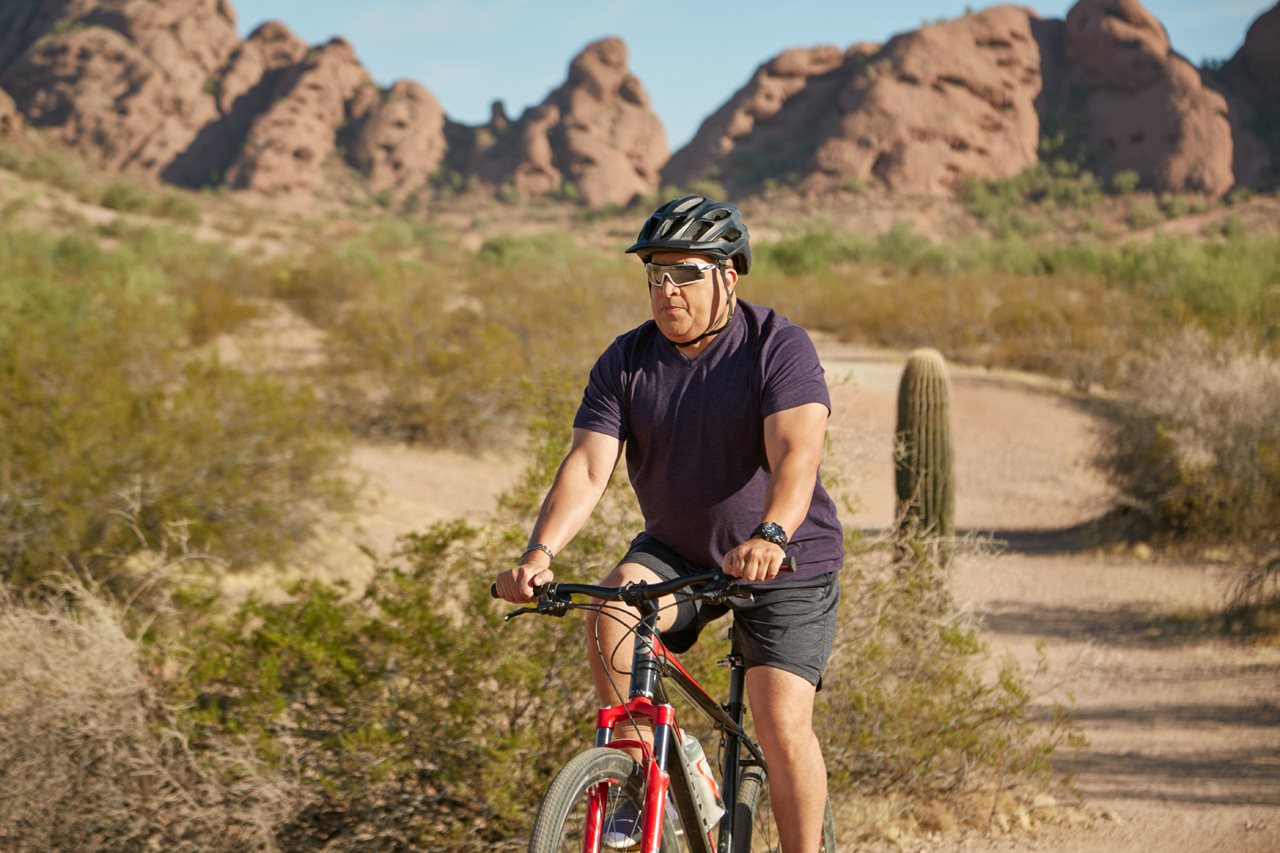 Here are five common myths about BPH.
1. Only older men get BPH
While it's true that up to 90% of men develop BPH by age 85, younger men can develop the condition too. Did you know 50% of men by age 60 will develop BPH?2 Some data suggest that approximately 1 in 12 men between the ages of 41 and 50 can also suffer from BPH. Men with BPH may experience waking up throughout the night to urinate or the feeling that the bladder is not empty, even after relieving themselves.[3]
2. BPH is connected to prostate cancer
BPH and prostate cancer may present similar symptoms, but having BPH does not increase the risk of developing prostate cancer.[4] However, since they do have similar symptoms, such as a frequent urge to urinate or a weak urinary stream, it is important to talk to a doctor for an accurate diagnosis.4
3. If BPH symptoms aren't severe, treatment isn't needed
When BPH symptoms aren't severe, health care providers may recommend a "watch and wait" approach, which may include behavior modifications and therapies.[5] Examples include:
Avoiding fluids prior to bedtime or before going out
Reducing consumption of diuretics such as caffeine or alcohol
Pelvic floor muscle training
If the "watch and wait" approach isn't effective, minimally invasive treatment options may provide relief. It is important to speak with a healthcare provider to determine the best course of action to help maintain quality of life. By delaying treatment, men, particularly those who are older, may experience worsening BPH symptoms.[6]
4. Most treatment options for moderate or severe BPH require significant recovery time
For moderate or severe forms of BPH, treatment options beyond lifestyle adjustments may be recommended. For patients who want to avoid the potential side effects that come with some surgical procedures, minimally invasive procedures, such as Rezūm™ Water Vapor Therapy, may be an option. Rezūm Therapy uses the energy stored in water vapor to reduce the size of the prostate and provide lasting relief. It works by releasing water vapor into the excess prostate tissue that's causing bothersome urinary symptoms.[7] Over time, the body's natural healing response absorbs the treated tissue, shrinking the prostate.[8] Most patients who receive Rezūm Therapy return to regular activities within a few days after treatment and see symptom improvement within two weeks.[9]
5. Multiple treatments are required to treat BPH
Treatment options for BPH can include medication to manage symptoms, minimally invasive procedures and surgery.[10] While some patients require multiple treatments, others may not. A clinical study found that patients treated with Rezūm Therapy had sustained symptom relief and preserved their sexual function out to five years — with only 4.4% of study participants requiring another surgical treatment for BPH symptoms.7
For more information about BPH and treatment options, including Rezūm Water Vapor Therapy, visit Rezum.com.
References
---
This sponsored article is available to download for free use in print and online publications. If you must edit the article, please include at least one brand reference. All articles must retain the (BPT) or Brandpoint byline.
Download this Article
---
Includes Multiple Photos