How to make your wedding dreams come true, without breaking the bank
---
Posted: June 27, 2023 | Word Count: 683
---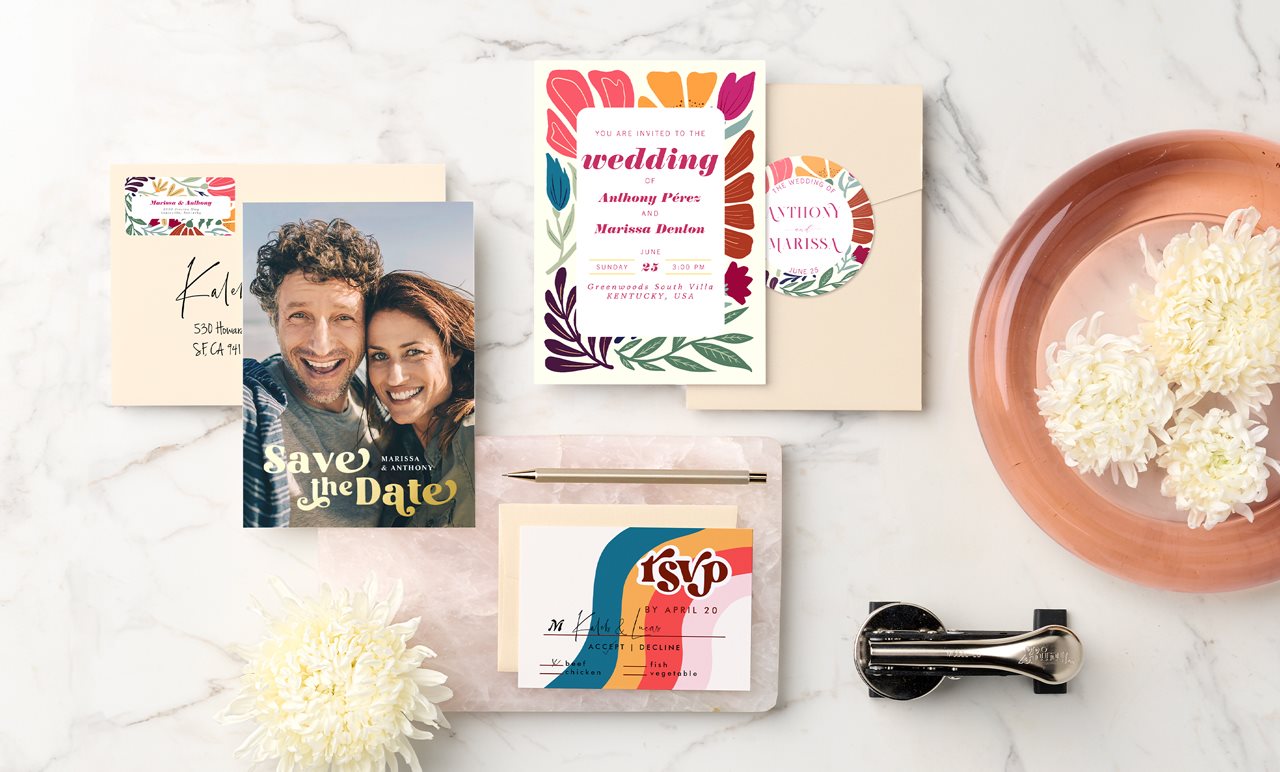 You may have dreamed of this day for years, and now it's finally on the horizon: your wedding. What you may not have imagined about your special day was the lengthy to-do list that's now forming in your mind. Weddings can be wonderful and magical, but also stressful — and pricey.
Fortunately, it's possible to customize your dream invitations, select the perfect gifts, gift wrapping and favors, then discover unique and beautiful decor that will leave your guests in awe. You can do all this and more by visiting Zazzle.com/weddings, where you'll find everything you need to make your special day truly unforgettable.
Here are some tips to help you start putting your wedding plans in motion.
Make your invitations one-of-a-kind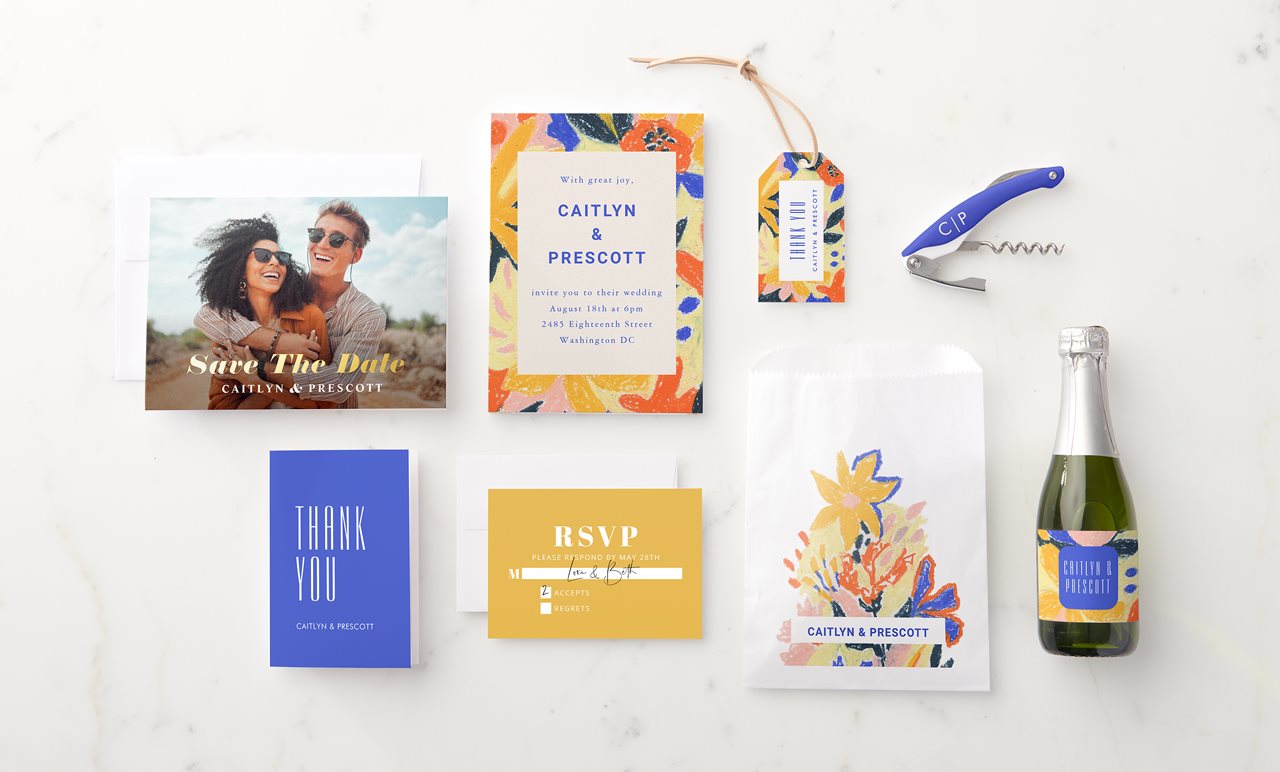 The most difficult task may be creating your invitation list. That may take some negotiations between you, your spouse-to-be and your families, as well as space and budget considerations. Once that important task is completed, consider the impact your invitation will have on those friends and loved ones who receive it.
You'll get the best response to your invitations if you can customize them to express your individual personality and style, using one-of-a-kind invitations your guests have never seen before, as well as giving a sense of what the event will be like (ranging from casual to ultra-formal). Whether you prefer retro or ultra-modern, extravagant or streamlined, it's vital to choose the design, font and color scheme to impress your guests and tell the story of your love and your special day.
Start by browsing the invitation possibilities on Zazzle, where you'll find all the inspiration you need to make your invitations look just the way you want them.
Identify your style and colors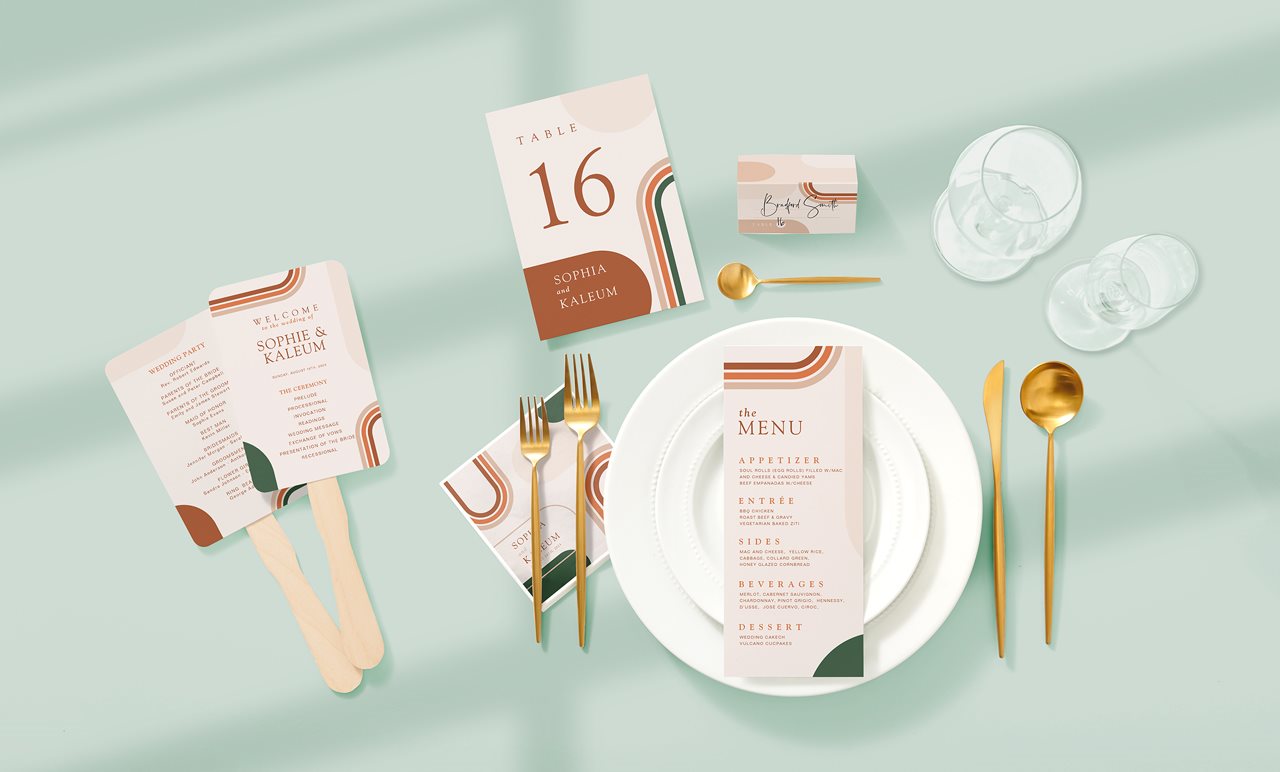 It's easier to bring the look of your entire event together if you envision an overall style, along with a color palette to unify all your decor. First, come up with one word to describe the vibe you want, like: vintage, retro, elegant, classic or modern. Then imagine a color scheme to help you convey a mood. Choose from the family of cool colors — blues and greens — for a calm, relaxed vibe. Or you can opt for warm colors — yellows through reds — to convey a romantic, joyful feeling. Prefer a more formal tone? Try the classic look of black and white, perhaps with gold or silver accents.
After selecting your overall style and color family, browse the possibilities for your reception decor. For example, to create an elegant yet natural vibe, consider this Eucalyptus Green Foliage Wedding Welcome Sign to let your guests know they're in just the right place! Keep your theme and color scheme in mind as you choose everything you need, from signage and tabletop decor to your programs, place cards and more.
Make it memorable
One of the most fun elements of wedding planning is choosing favors for your guests and your wedding party. This is one area where it's so important to personalize gifts by adding your names, the date and/or a special message to commemorate the occasion.
It's easy to personalize gifts like these unique monogrammed wine labels for the perfect wedding keepsake, or to create these fun monogrammed shot glasses that your guests can cherish forever as a memento of your awesome event.
Whatever gifts you decide to choose for your wedding party and attendees, you can make them even more memorable with gorgeous gift wrapping or personalized gift tags to mark the special occasion, or use these classic and elegant customizable gift stickers.
Show your love with special gifts
Whether you're thanking the members of your family and your wedding party with a special memento or attending someone else's wedding, you can find the perfect gift and customize it just the way you want it.
Feeling a little overwhelmed with planning and designing your decor? Zazzle's on-demand design service will connect you with design experts, for free. Visit Zazzle.com/live to learn more and to get started. For cost-friendly bliss for your nuptials, you can create whatever you need on your own terms — and with your own sense of style.
This sponsored article is available to download for free use in print and online publications. If you must edit the article, please include at least one brand reference. All articles must retain the (BPT) or Brandpoint byline.
Download this Article
---
Includes Multiple Photos