5 products to get the most out of your truck while 'Out in the Real'
---
Posted: June 14, 2023 | Word Count: 598
---
Summer is upon us, and it's the perfect time to get outdoors and live out all of life's adventures on the open road. From camping, fishing and kayaking to mountain biking and hiking, there is really nothing like enjoying the great outdoors and getting back to the basics with family and friends, or solo this season. For truck enthusiasts, it's important to gear up for your home away from home. Here are our top five recommendations for truck accessories to make the most out of summer 2023.
N-Fab HVM Bull Bar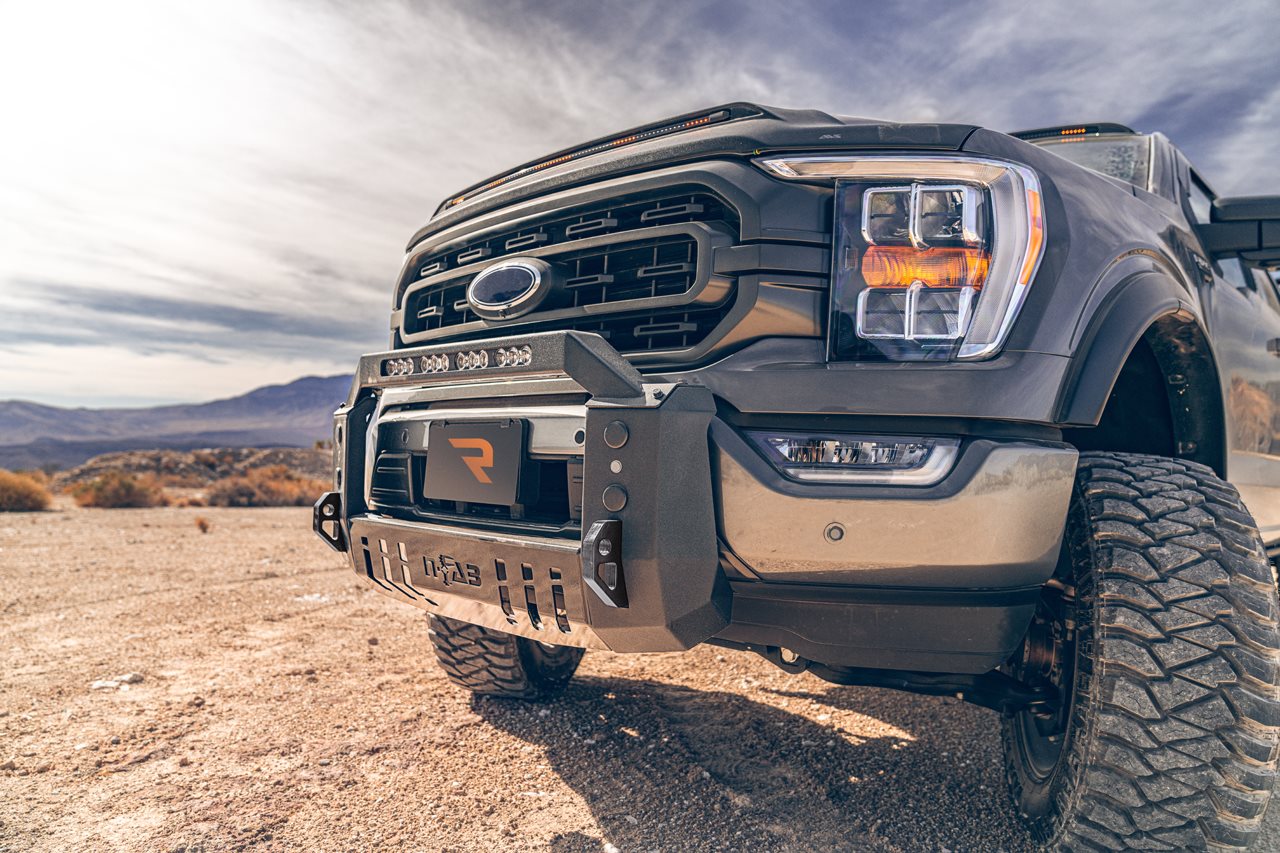 The newly released N-FAB HVM Bull Bar's ferocious design adds essential front-end protection and an aggressive look which creates a unique visual aesthetic for your truck. It features a custom tight fit to the bumper with a matte black powder coat finish that complements the factory trim. The steel frame is anchored by fully integrated dual recovery hooks. With forged aluminum construction, these massive shackle mounts prepare you to handle all kinds of outdoor, trail-worthy adventures.
N-Fab Universal Roof Rack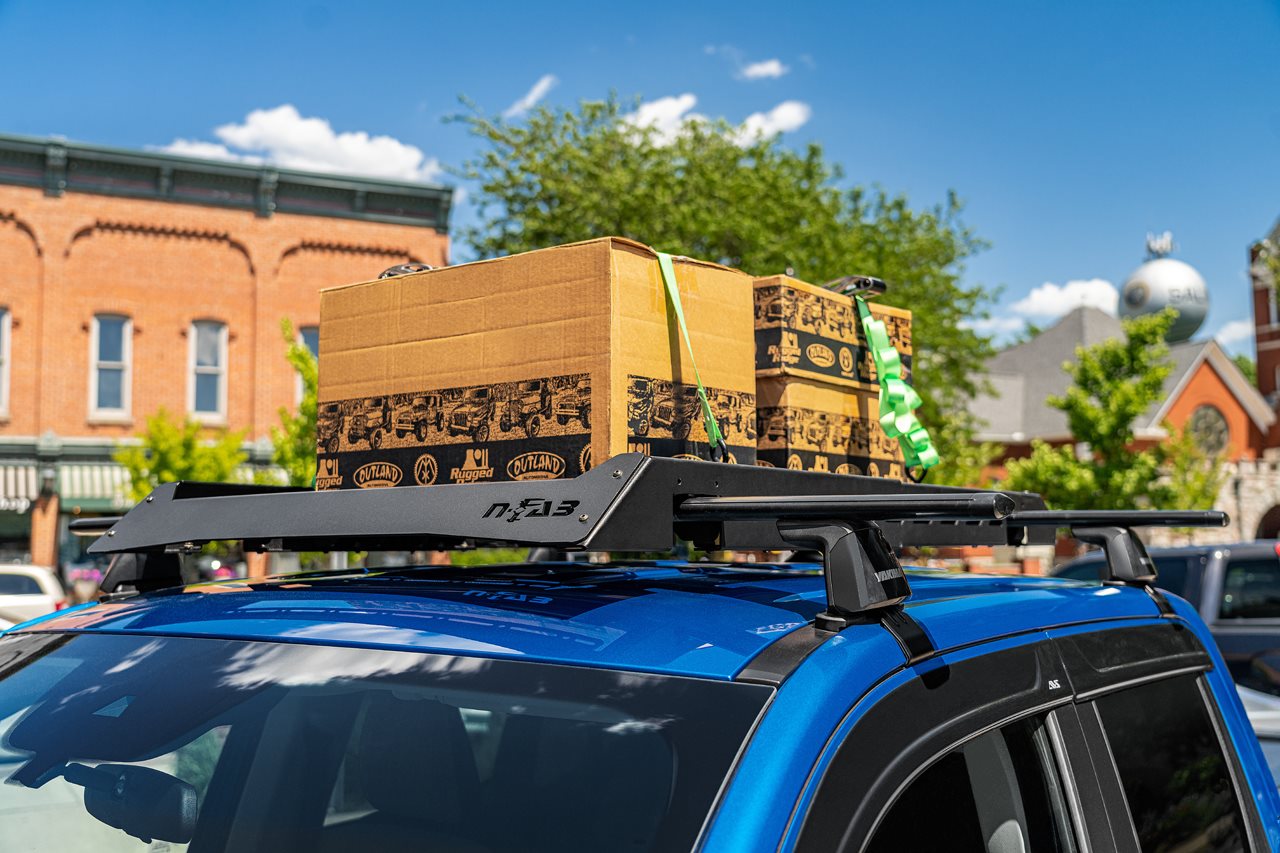 The N-FAB Universal Roof Rack adds essential overhead cargo capacity and works with most OEM and aftermarket crossbars. Its sleek, low-profile design will unleash your ability to explore "Out in the Real" this season by giving you additional storage space for all your summer toys. The rack is spacious and sturdy, holding up to 180 lbs. of cargo, secured with built-in anchor points. Another unique feature of the N-Fab Universal Roof Rack is that it has integrated front and rear multi-mount light systems, providing the capability to add auxiliary lighting to illuminate the campsite or those late nights on the trail.
Solid Fold ALX Tonneau Cover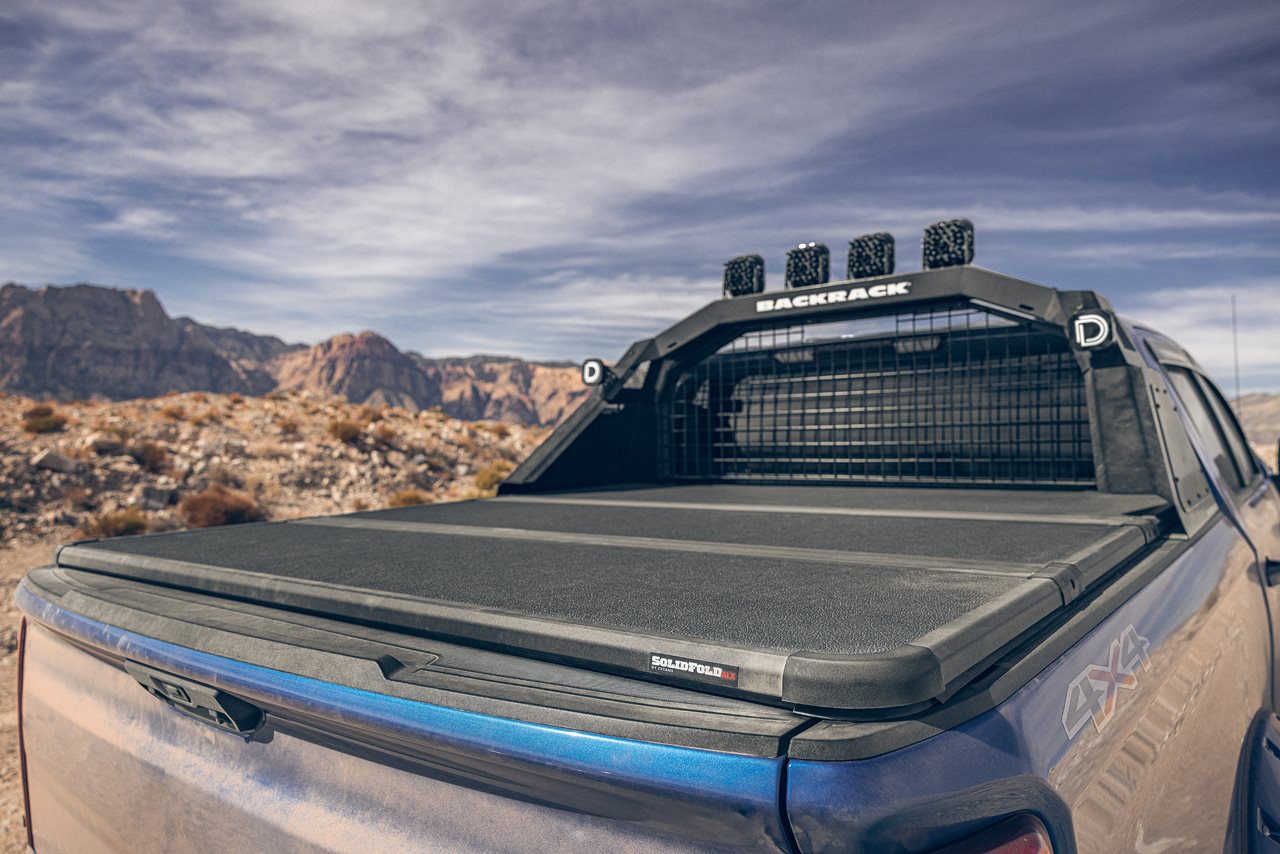 The Extang Solid Fold ALX Tonneau Cover is packed with features that are anything but average. Its sturdy makeup resists dents, scratches and fading from various weather conditions. While the cover appears to be lightweight, it's deceptively strong and can support up to 600 lbs. of evenly distributed weight. Installing this product on your truck bed will allow you to keep camping, fishing and hiking gear clean and dry, as well as give you support to add additional equipment on top of the cover. It's ideal for traveling with all your outside summer essentials.
The Rampage TrailView Fastback Soft Top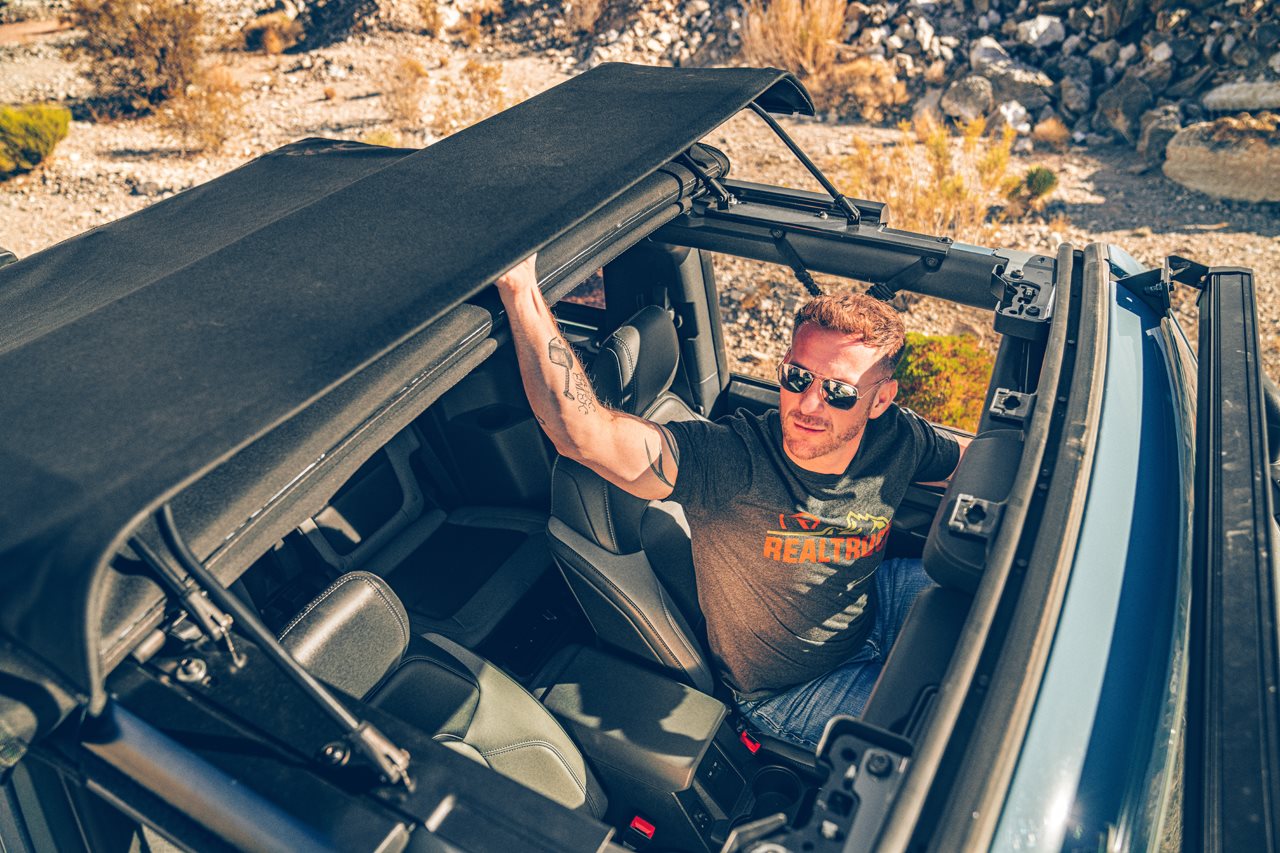 The Rampage TrailView Fastback Soft Top combines unbeatable styling and functionality with all the great features you look for in a replacement top. It fits 2021-present Ford Bronco two- and four-door models. The cover is easy to install and provides a snug, uniform fit. It has larger side windows than most covers which improves overall visibility. The TrailView Fastback Soft Top is two tops in one — a full soft top and an open-air safari top that can be easily opened from inside the vehicle. This combo top is the perfect option for summer, because you can ride with the top down and enjoy the summer breeze while traveling offroad, but can quickly get coverage if harsh conditions appear.
Husky Liners X-Act Contour Liners
Husky Liners X-Act Contour Liners are an easy and practical addition to your truck, van or SUV that'll keep your interior clean. Venture out on dirt or mud, and don't sweat getting your shoes wet while trying to snag your next big catch. These liners repel it all and fit like a glove with no edge curls or gaps, ensuring protection. They are easy to install and provide rock-solid stability for any adventure.
Summer is meant to be spent Out in the Real, so grab your gear and get out there!
This sponsored article is available to download for free use in print and online publications. If you must edit the article, please include at least one brand reference. All articles must retain the (BPT) or Brandpoint byline.
Download this Article
---
Includes Multiple Photos