Hello, Fall Photo Ops
---
Posted: September 14, 2023 | Word Count: 697
---
Fall is finally here, and after a long, hot summer we can't wait for all the fall things: pumpkin carving, leaf peeping, yummy treats, cozy sweaters — family photos! As parents, fall is one of the sweetest seasons to watch your kids explore and enjoy all the fun fall has to offer. Here are some of our favorite ways to make (and capture!) special memories in the coming months.
Fall is arguably the best time to capture family moments. The temp starts dropping, the leaves turn colors, and Carter's semi-annual Baby Love Sale, running now through Sept. 25, is the perfect way to celebrate with all new fall arrivals and more on sale. Here are our favorite photo tips and backdrops where you can create lasting family memories.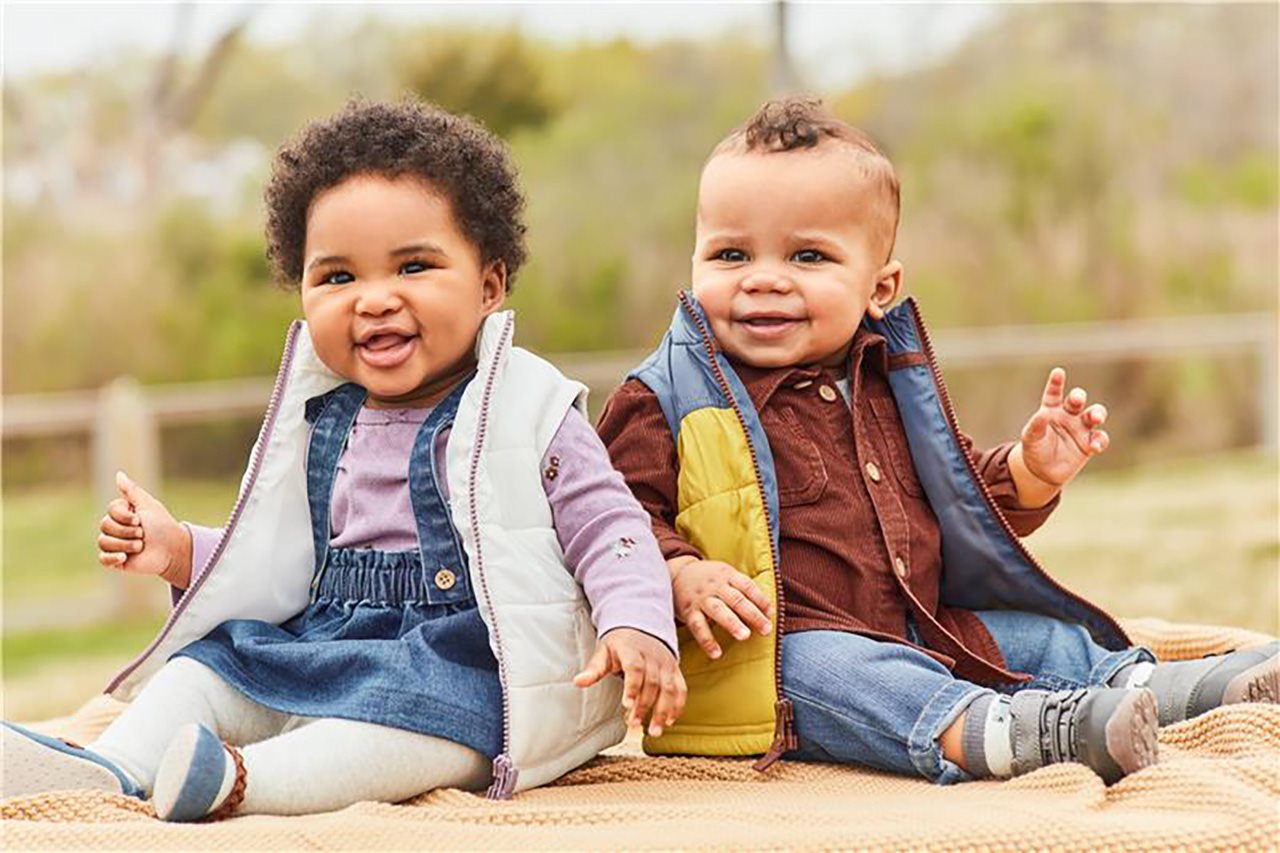 Family Photo Tips
1. Don't overthink your outfits. Keep the color palette simple, but cohesive. Mix textures and don't be afraid to throw in a pattern.
2. Make sure your kids' shoes are comfy so everyone is happy!
3. Don't plan on outfit changes, but bring a backup for each child — just in case.
4. For locations, look for natural light, symmetry and a variety.
5. Try to capture both in portrait mode and live mode in each location.
6. If you don't have a photographer or a tripod, use everyday objects in your car to prop up your phone. (A sneaker works great!)
7. Always turn on live photo on your phone (except when in portrait mode) as it gives you flexibility to choose a different key photo if someone's eyes are closed.
8. Shoot with the light from behind.
9. Use the zoom-out feature to capture wide angles and dramatic landscapes.
10. In between photos capture videos of your little ones. Be sure to get down low and up-close with them.
Bonus Tip: Bring snacks — for the adults, too!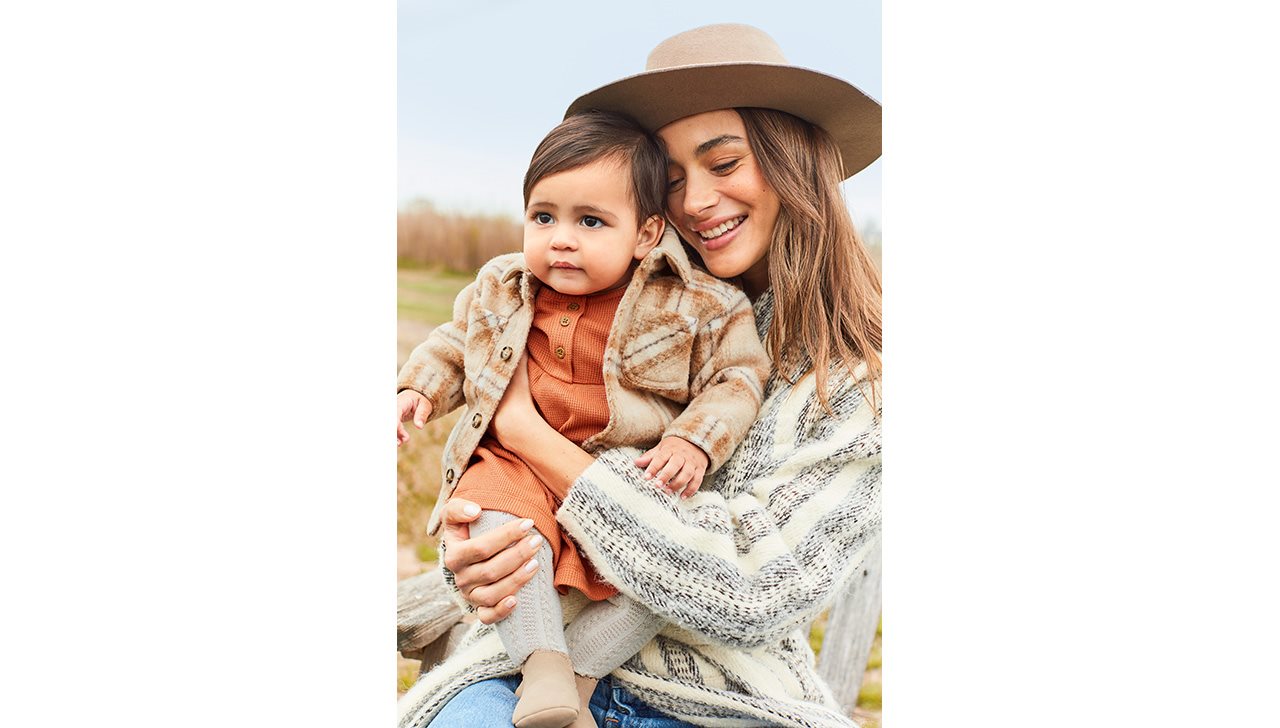 Photo-Worthy Spots
The Pumpkin Patch There's no shortage of these around town, and not only do they provide the perfect afternoon activity of browsing for the perfect pumpkin, but you can also take your pumpkins home to carve them closer to Halloween. Make sure to dress your little ones in festive attire, like this 2-Piece Toddler Set or this sweet Baby's First Halloween set, both on sale for up to 40% off, so you can snap adorable pics of them sitting by the pumpkins.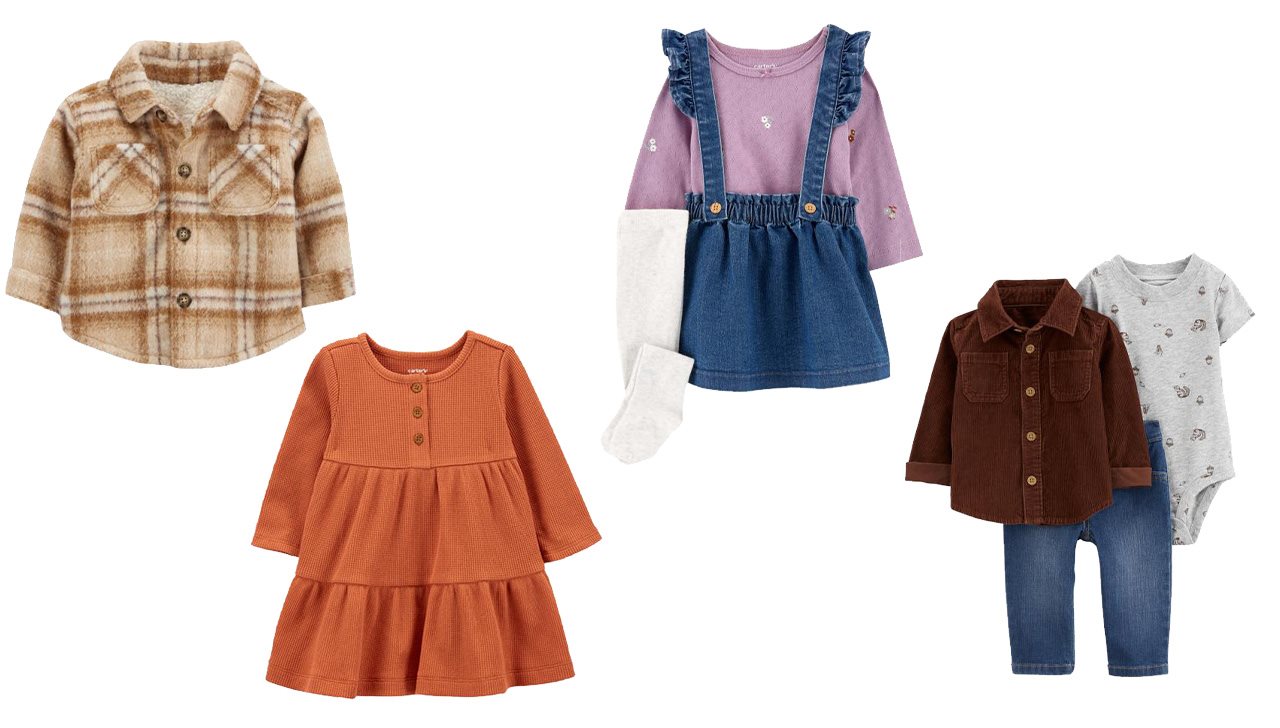 Apple Picking Nothing says, "It's fall!" like apple picking. And it's easy to make a full day of fun out of this activity. Find a family-friendly orchard near your home, pack a picnic to enjoy after your apple picking, and you're all set to go! Don't forget to dress the fam in coordinating outfits! *See tips above.* These sweet styles from Carter's would be perfect for your little boy and girl:
Baby Long-Sleeve Tiered Thermal Dress
Baby 3-Piece Corduroy Shacket Set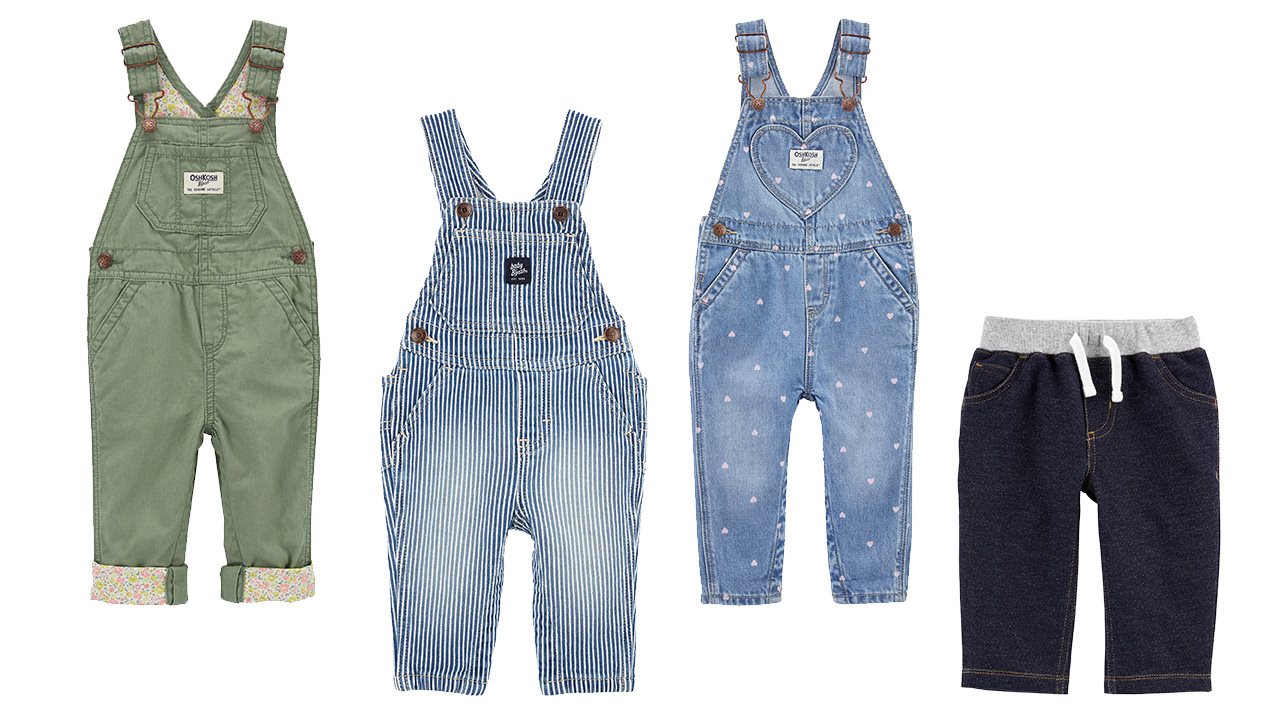 Hayride A hayride is perfect for young children, and fun for parents, too! Spend some time walking around (there's likely to be a corn maze to check out!) before your ride, and be sure to book your ride during golden hour, that perfect time snapping photos right before the sun sets, for the best photos. Don't forget to score incredible deals on your little one's favorite denim up to 50% off.
Pro Tip: Keep your video camera running to capture the entire ride through your child's eyes. There are guaranteed to be moments you'll never want to forget.
Baby Knit-Like Denim Hickory Stripe Overalls
Baby Heart Print Denim Overalls
Whether you're looking for an organized activity like the ones above, or just heading out to check out the fall foliage, never leave home without your camera. (It doesn't have to be fancy!) Keep in mind where the "best" photo spot is while you're out and about. Is there a cute sign at the pumpkin patch? Or a place to sit your little on a patch of pumpkins? Maybe it's a decorated haystack at the corn maze. Keep your eyes peeled and don't be afraid to take pictures in multiple locations — trust us, you're going to treasure these for years to come!
This sponsored article is available to download for free use in print and online publications. If you must edit the article, please include at least one brand reference. All articles must retain the (BPT) or Brandpoint byline.
Download this Article
---
Includes Multiple Photos