One man's transformative journey losing 100-plus pounds
---
Posted: October 03, 2023 | Word Count: 598
---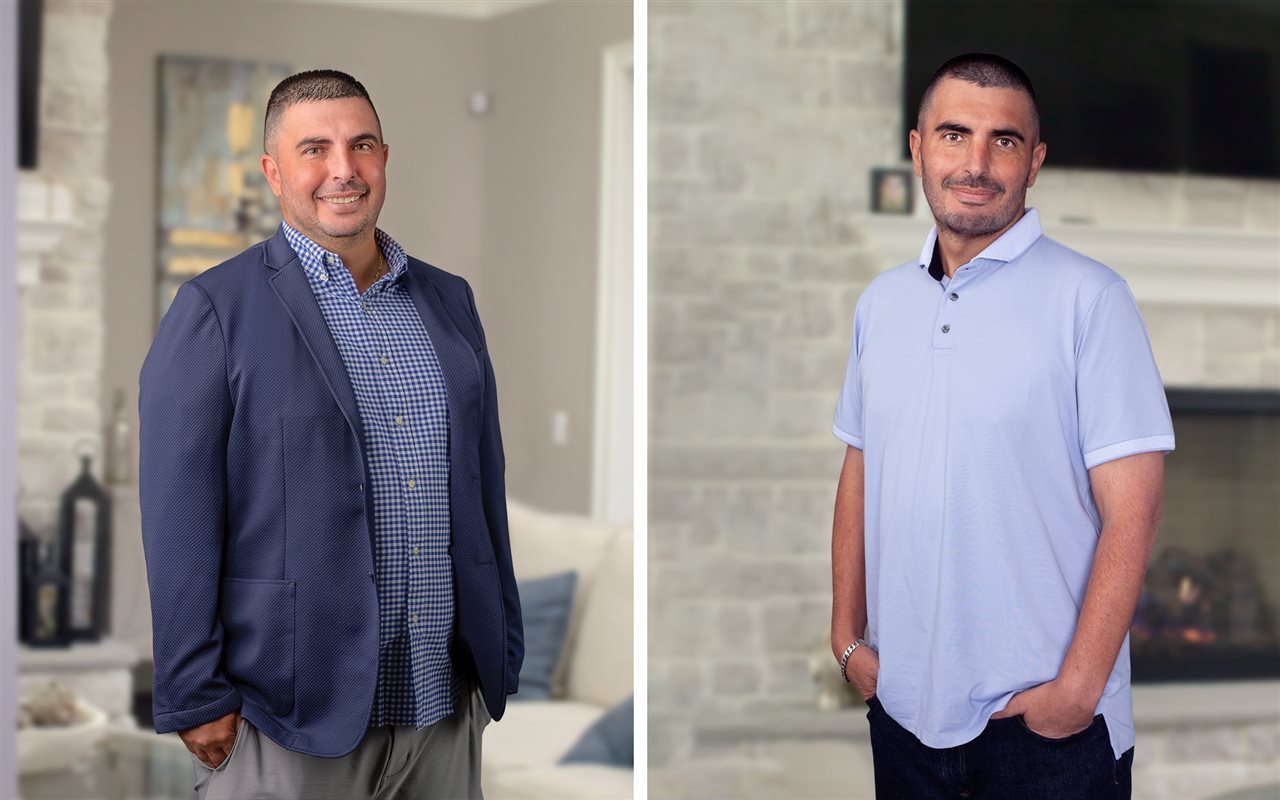 Life is full of unexpected twists and turns, and for Brad Roberts, Chief Operating Officer of LifeMD, one such twist was his unexpected weight gain after the loss of his father. However, his story is one of determination, resilience and ultimately, transformation.
Roberts, still fit from his athletic college days and now a dedicated father of four, found solace in food during his late 30s after his father passed away. "My father was my best friend," said Roberts. "When I lost him, I started avoiding my life and internalized my sadness through eating." His weight spiraled, leading to a loss of confidence and a dramatic change in lifestyle.
Roberts decided to make a change when he realized the impact his weight was having on his family — his greatest priority. He was missing from family photos due to a self-consciousness about his appearance, and friends and family were noticing his weight gain. He realized he wasn't setting the healthy example he wanted for his children.
Roberts decided to participate in a weight management program. Using LifeMD's strong affiliated clinical network, combined with GLP-1s, a class of medications used for weight loss and diabetes management, Roberts embarked on the weight loss journey that has since transformed his life.
In his first month, Roberts lost 24 pounds. As he continued, his weight loss accelerated, and by June, he was down 60 pounds. As of this writing, Roberts has lost a total of 125 pounds, taken 12 inches off his waist, and decreased his Body Mass Index (BMI) from 41 to 28. While greatly exceeding the 15% average annual weight loss results of most GLP-1 users, Roberts attributes his incredible results to both GLP-1 medication and lifestyle changes, with the combination of the two creating an upward spiral of momentum.
Throughout his weight loss journey, Roberts faced challenges, like the fear of injecting a medication and the frustration of not seeing immediate results. The real-time, actionable direction by LifeMD affiliated providers was pivotal. For example, at the start of his journey, Roberts was hitting a weight loss plateau, so he reached out to his care team. In talking about his eating habits, it quickly became apparent he needed to fuel his body to avoid a metabolic slowdown. Opting for protein shakes, grilled chicken, and apples while ensuring appropriate caloric intake, he was down six pounds before the end of the week.
Losing weight wasn't just about improving physical health for Roberts; it was also about rebuilding his confidence and his relationships. He wanted to be an active, present father who participated in family photos, coached his kids' sports teams, and attended important events without feeling self-conscious.
Roberts' transformation has been so profound he's inspired his family and close friends to join the program. His journey demonstrates that with the right support, medication, and determination, significant weight loss is within reach for many Americans.
Roberts' story is one of overcoming personal adversity, re-establishing self-confidence, and reclaiming the joys of life. It's about living the life you've imagined for yourself and your family. "For the first time in five years, I am standing next to my children in photos and I feel confident, I feel the difference," said Roberts. "Making a change is possible with the right team, the right medication and the right support behind you." It's a story that proves that it's never too late to make a change for the better.
If you are interested in learning more about LifeMD's weight management program and how it can help transform your life, please visit: LifeMD.com.
This sponsored article is available to download for free use in print and online publications. If you must edit the article, please include at least one brand reference. All articles must retain the (BPT) or Brandpoint byline.
Download this Article
---