5 healthful snacks to help power through the holidays
---
Posted: December 13, 2019 | Word Count: 706
---
If you've over-indulged throughout the holidays (and who hasn't?), you may be looking for ways to regain healthier habits, like including more plant-based "superfoods" in your diet. Especially during and right after the holidays, everyone needs to have healthy options for snacking on hand that are easy to make, and that can be enjoyed at home or on-the-go.
Fortunately, there are plenty of options using "superfoods" — like nuts, berries and beans — that everyone in the family will enjoy. Plant-based foods such as beans are loaded with nutrients and have been shown to lower risks for heart disease, obesity, hypertension, type 2 diabetes and certain types of cancer.
For some easy snack ideas made from foods packed with nutrition that will help you avoid overeating this holiday season, start here:
1. Toasted Oat Energy Bites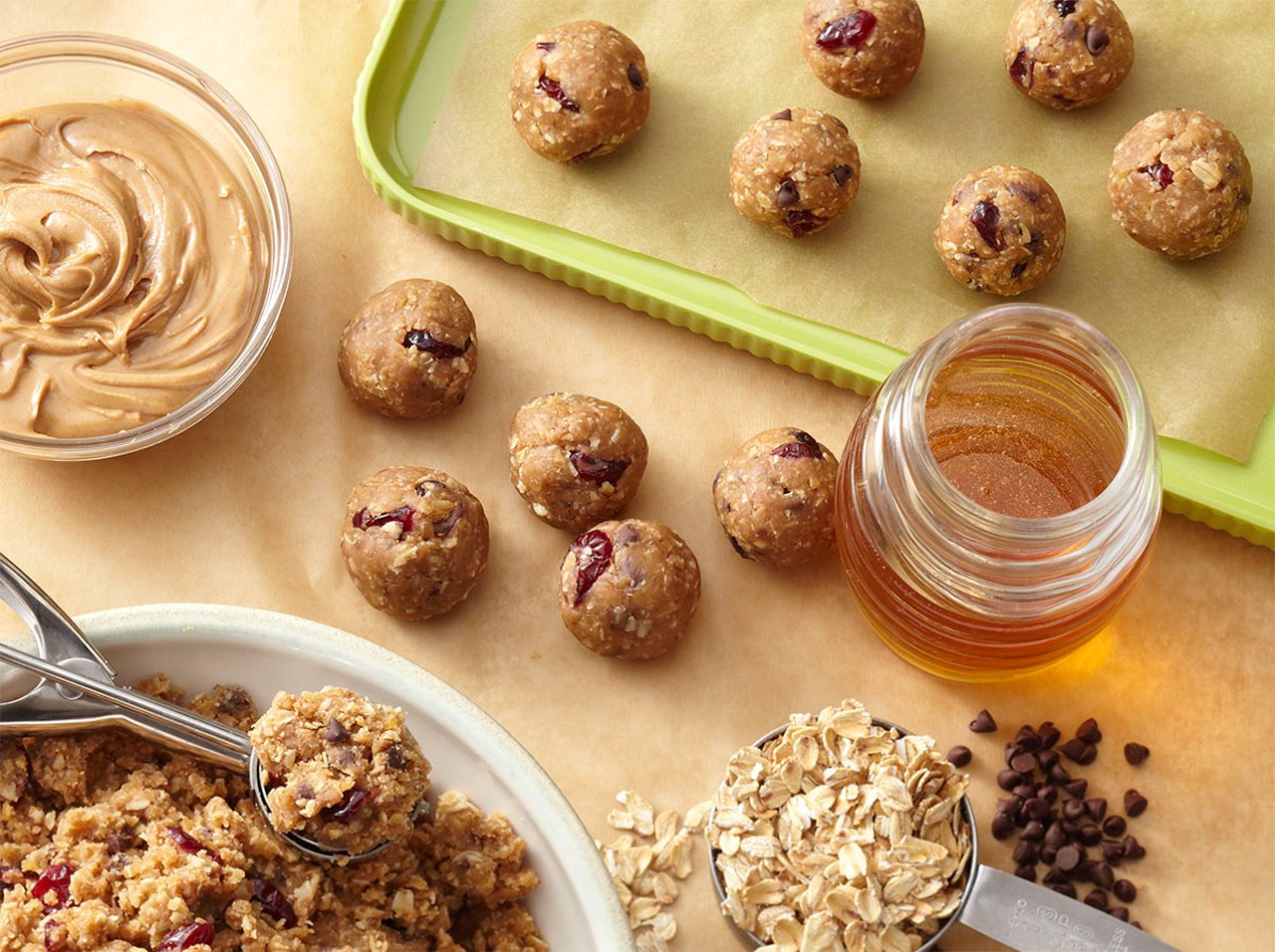 These tasty treats are full of delicious, healthy ingredients like oats, wheat germ, peanut butter and cranberries — plus one secret ingredient: garbanzo beans (also known as chickpeas), which are full of fiber, protein, vitamins and minerals. Protein and fiber help you feel fuller longer, helping to avoid overeating.
Check out the recipe at SWBeans.com.
2. Trail Mix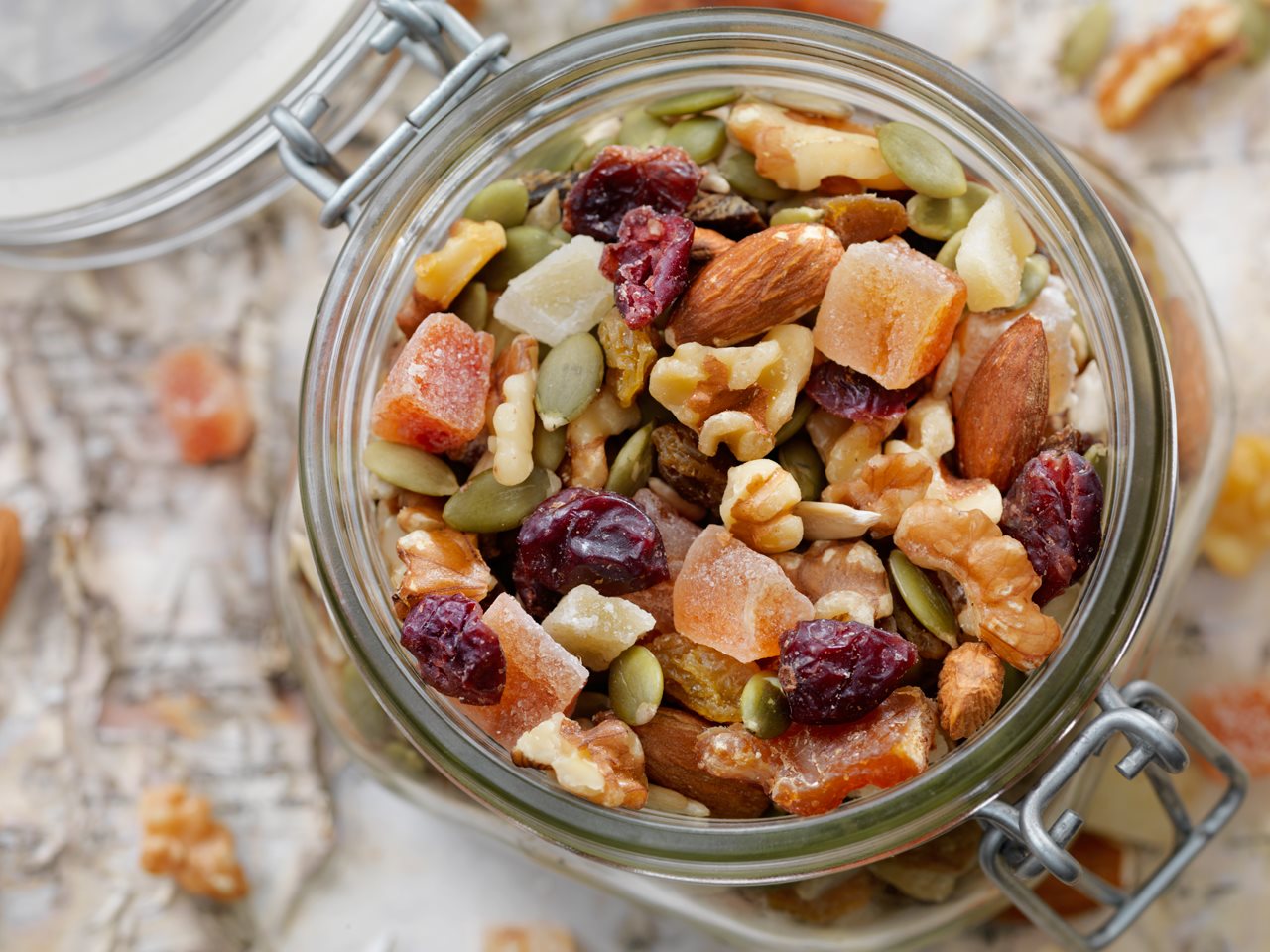 Create your own, using these superfoods:
Nuts — Choose a couple of favorites like almonds, cashews or walnuts. Look for nuts with no added sugar or oils and opt for unsalted, unroasted or dry roasted to get the most nutritional value.
Dried berries — Dried blueberries or cranberries without added sugar are great, nutrition-packed options to add a bit of sweetness.
Dark chocolate chips — If you want to add in a bit of chocolate, opt for dark chocolate. Thanks to its high fiber and mineral content, it is an official superfood. To reduce the calorie count, add only a third the amount of chocolate chips compared to other ingredients.
Customize it — Add additional healthy ingredients you enjoy, like dried coconut, seeds (larger seeds like pumpkin won't sink to the bottom) and light seasonings, like a little sea salt or a dusting of turmeric for a savory zing.
3. Blueberry Banana Smoothies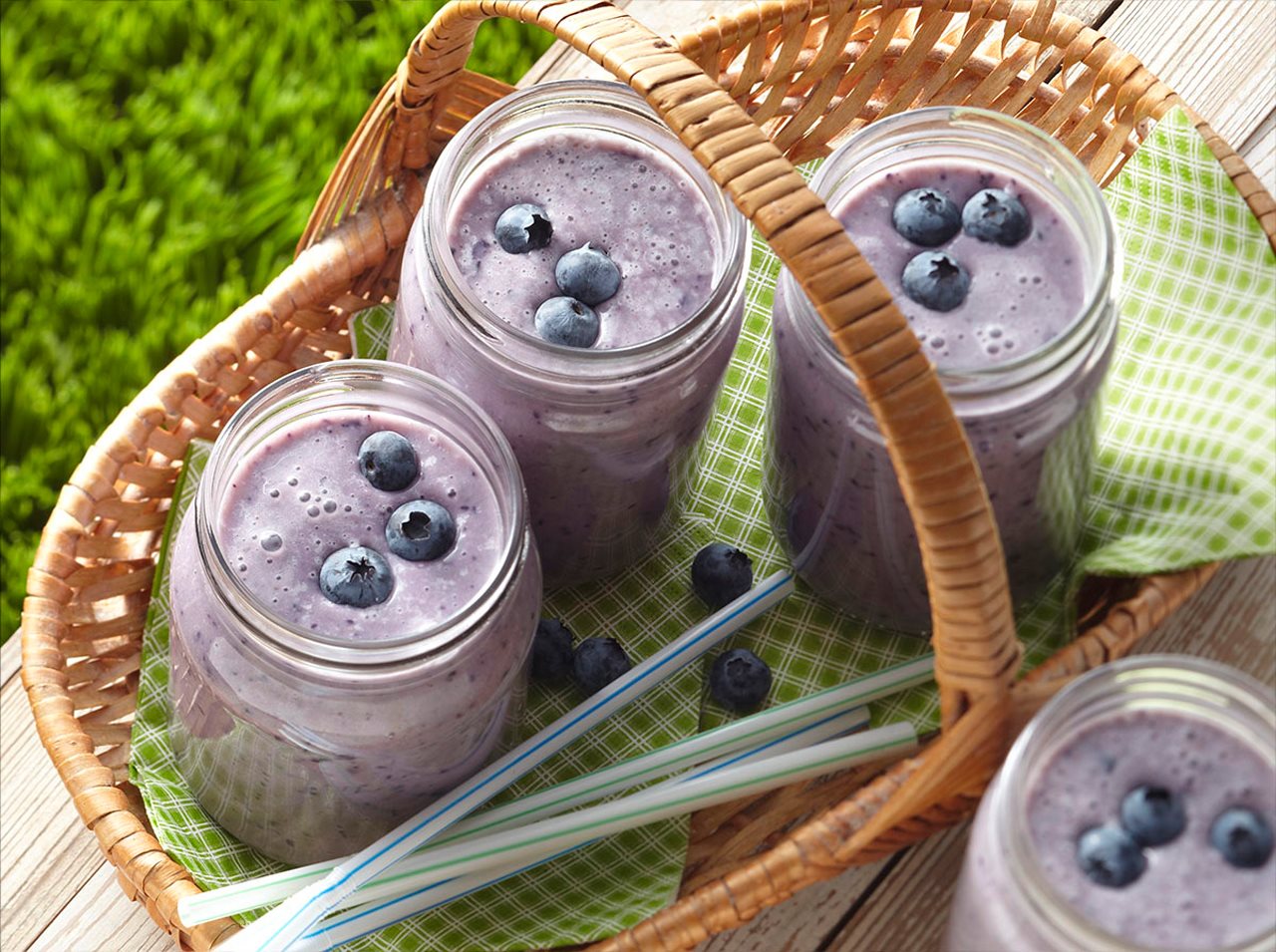 For a delicious take on a fruit-filled fruit smoothie, try out this recipe. The sweetness of the blueberries, banana and honey are balanced by a dollop of tangy Greek yogurt and a protein-packed secret ingredient: white beans. Blended together, it tastes so good your kids won't know how you made such a rich and creamy smoothie.
One serving of S&W Beans contains 6-9 grams of fiber, which is a whopping 24-32% of your recommended daily value. It also provides 6-7 grams of protein, which is about the same amount of protein found in one egg or 1 ounce of meat. This smoothie packs an unbeatable nutritional punch that the whole family will love.
4. Baked Sweet Potato Chips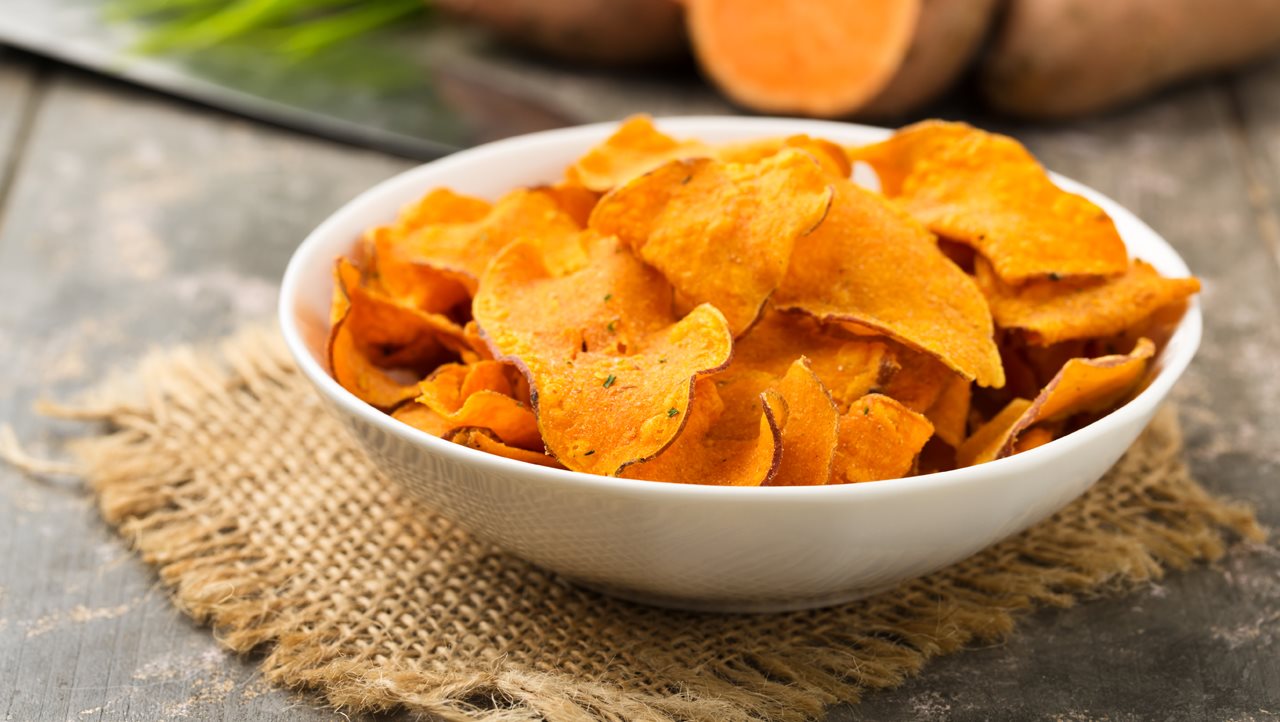 Satisfy your cravings for crunchy, salty snacks with homemade chips. It's not hard to make them with the right equipment and technique. Use a slicer or very sharp knife to cut sweet potatoes as thinly and evenly as possible. Soak the slices in a large bowl of cold water and stir to release the starch. Drain water and repeat, drying the slices thoroughly along the way.
Lightly coat the slices with olive oil and sprinkle with sea salt. Bake them for about two hours at 250 degrees, flipping the chips once or twice and rotating the pan. When they're brown, take them out and wait 10 minutes before serving, as they will crisp more after coming out of the oven.
5. Black Bean and Corn Salsa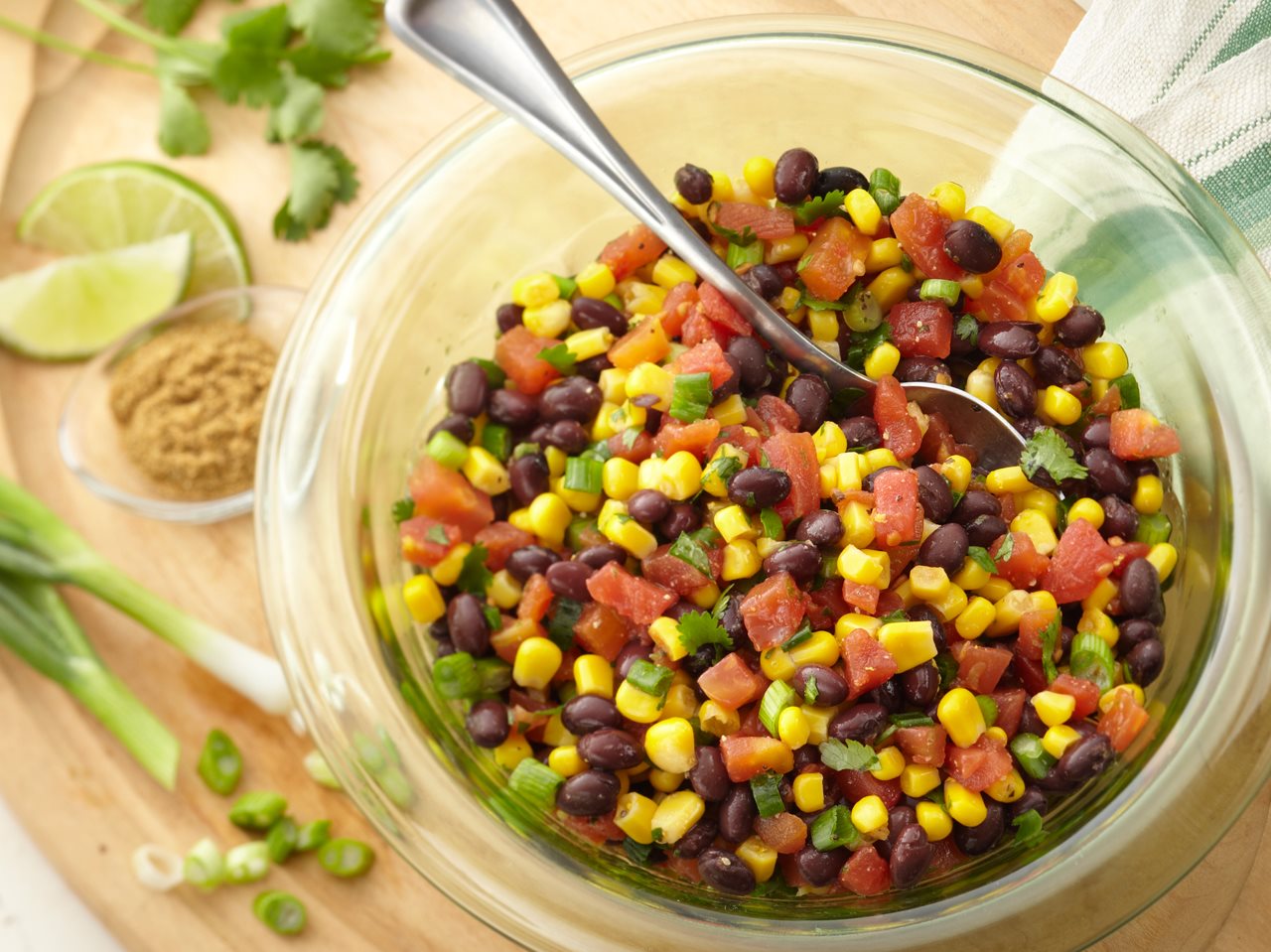 For a perfect snack to eat at home or bring to a holiday gathering, try out this recipe for homemade salsa you can serve with chips, inside tacos or over a salad. Beans play an essential role in meeting the recommended dietary guidelines, so it's healthy to find more ways to include beans in your weekly menus. Legumes are unique in that they have a similar nutrient profile to foods in both the vegetable and protein groups.
In fact, if you want to reduce your family's meat consumption, beans are an ideal substitute, and there's a huge variety of ways you can incorporate them into favorite recipes. For more recipe ideas using beans, visit SWBeans.com/recipes.
This article is available to download for free use in print and online publications. If you must edit the article, please include at least one brand reference. All articles must retain the (BPT) or Brandpoint byline.
Download this Article
---
Includes Multiple Photos