How to host the perfect girls' night in
---
Posted: September 11, 2019 | Word Count: 681
---
You're going to have the house all to yourself, so you've invited your best girlfriends over for a fun night in — but what next? You want to make the most of this occasion. To make the night really special, you'll need to pull together a few key ingredients.
Here are some ideas to create an evening your friends will be talking about for ages.
1. Choose a fun theme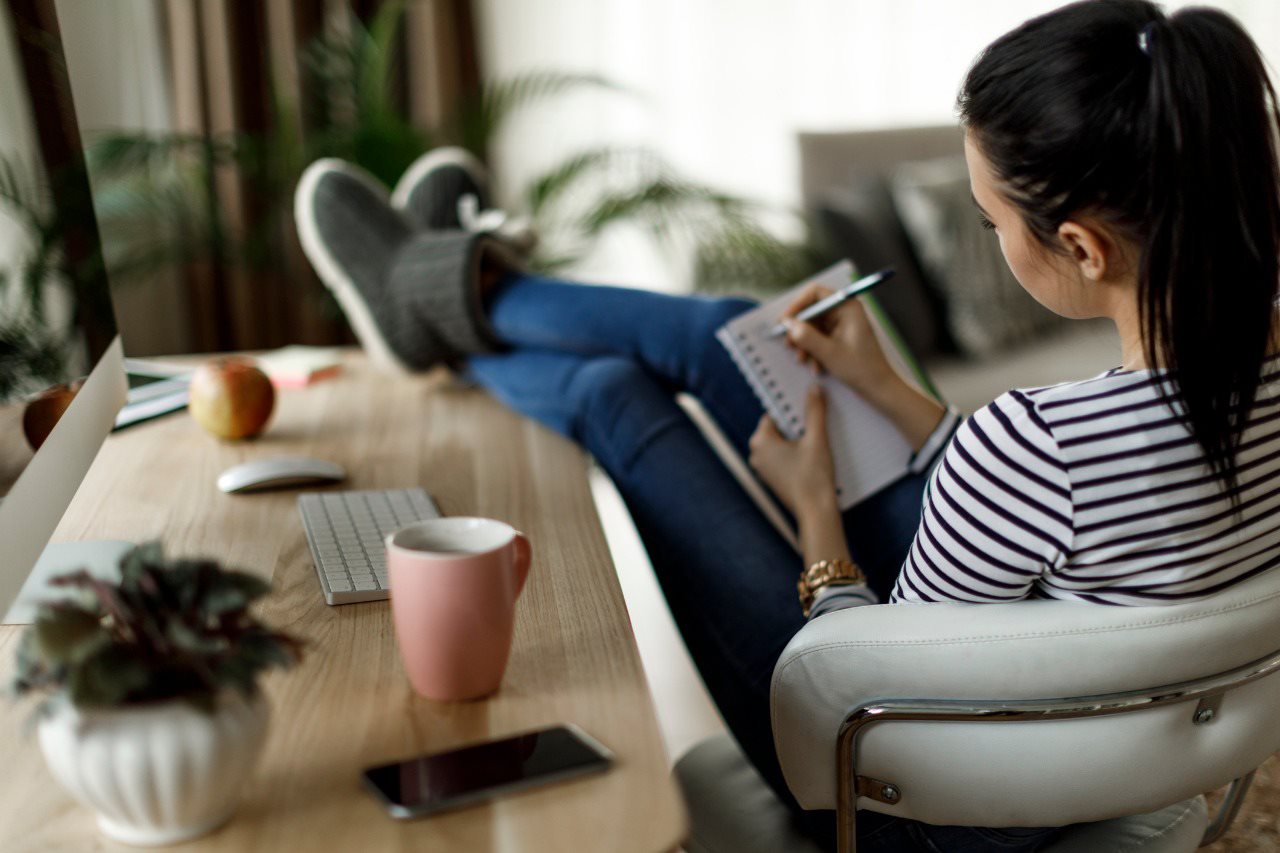 Pick a theme you know your girlfriends will love to tie your whole party together. You could choose to celebrate an era like the '80s or '90s, or you might showcase a favorite TV show, movie or music group that you all enjoy. Did you once take a trip with your friends to go camping, or to visit New York — or wherever? You could build your theme around that famous trip.
2. Dress the part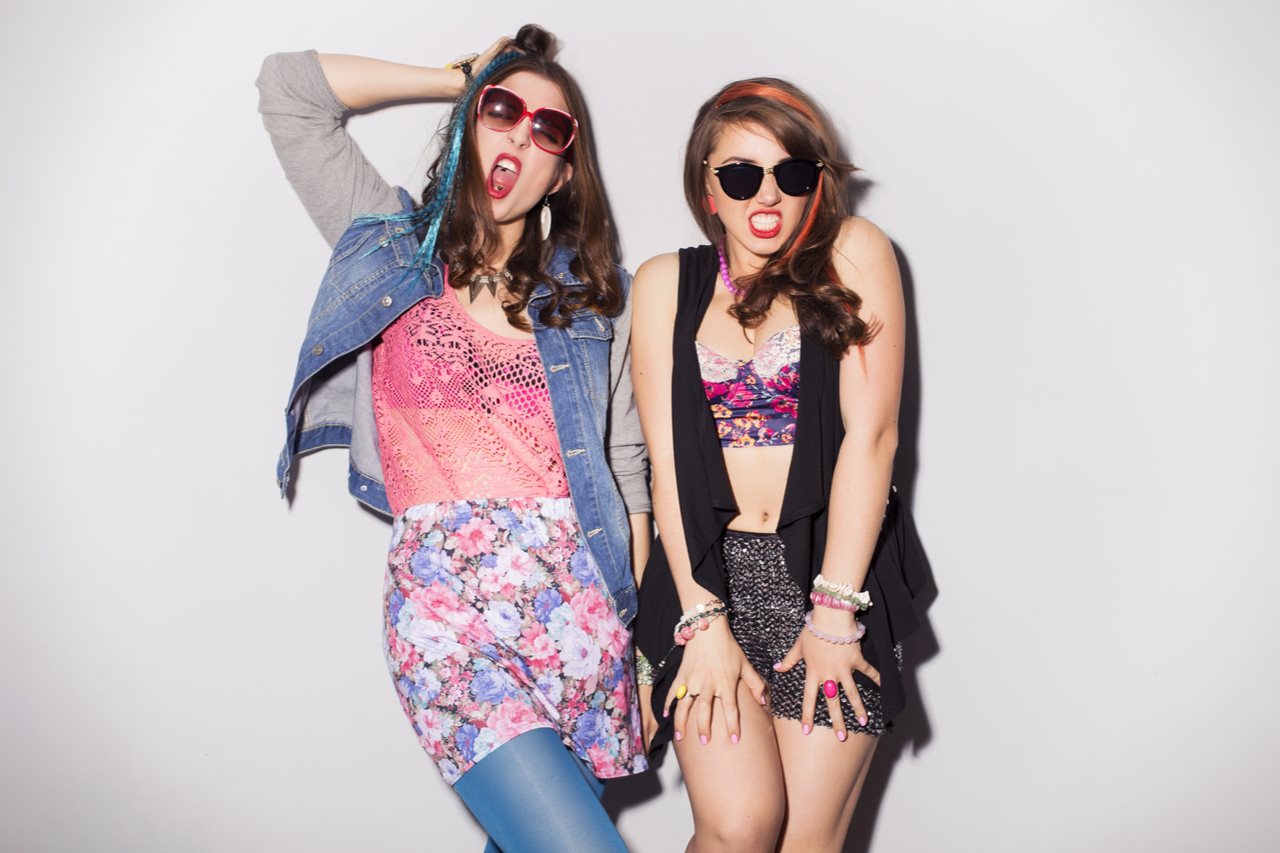 You're never too old to play dress up. Invite everyone to wear outfits and hairstyles that go along with your theme, whether it's "Flashdance" wear and big hair, or dressing up like characters from your favorite musical. Make sure to give a prize to the best dressed! You can dress up your home, too — a little creative decorating can be accomplished with the help of your local party store or thrift shop. Short on time? Enlist some of your friends' help to complete the decor.
3. Treat yourselves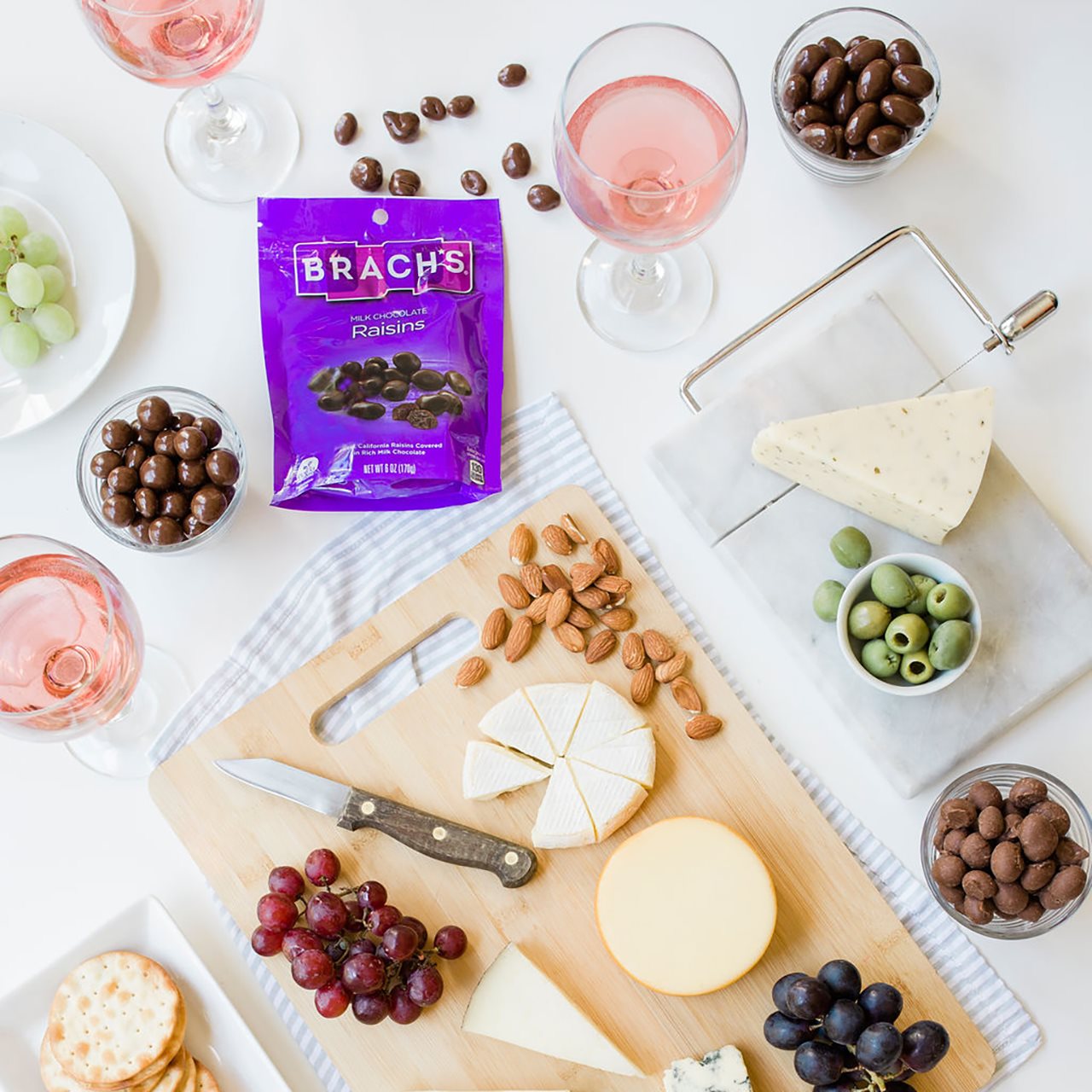 No party is complete without delicious treats and snacks to make your occasion even sweeter. Elevate your girls' night in with amazing wine and chocolate pairings to tempt your guests. In general, sweeter wines pair best with milk chocolate. Try BRACH'S Milk Chocolate Double Dipped Peanuts with an earthy pinot noir or Madeira. BRACH'S Almond Supremes use roasted, sugared almonds, which pair well with an effervescent bubbly, and their rich, woody Double Dipped Hazelnuts get along best with the creamy, buttery notes of a Chardonnay. The tart sweetness of BRACH'S Milk Chocolate Raisins would go very well with a dessert wine like a Riesling. If you're including a cheese plate with your treats, try serving a tawny port that will complement both milk chocolate-covered nuts and sharp cheddar cheese.
4. Girls just want to have fun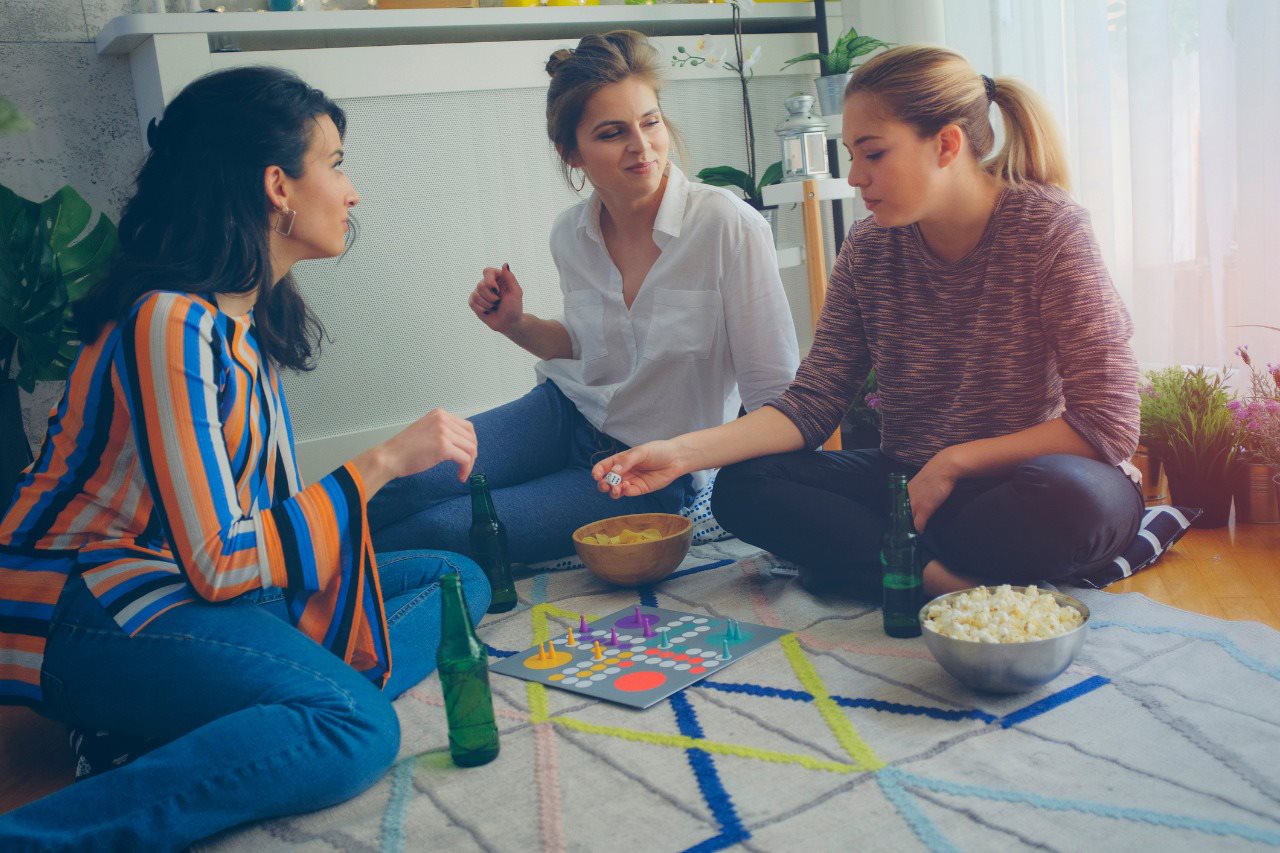 Arrange to play music or watch a TV show or movie that goes along with your theme, or that's from the era you're highlighting. Set up a couple of games or activities to suit your theme. Get out the Trivial Pursuit or Rubik's Cubes for your '80s party, pull out your old games like Taboo! or Girl Talk for your '90s party, or create your own game or activity to enjoy. You could make up a trivia contest centered around the theme or memory you all share and give prizes to the winners.
5. Thanks for the memories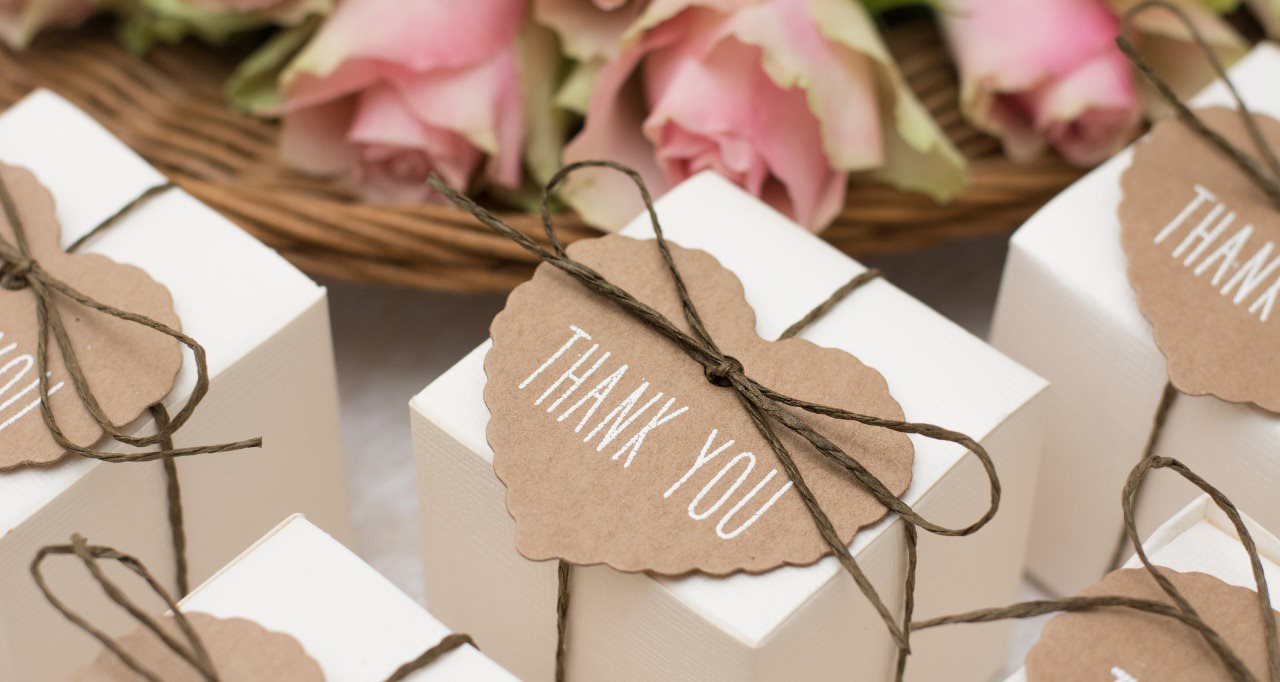 Make the occasion even more special by creating little thank you gifts or goody bags that you can give to your friends to take along when they're headed home. Include a couple of items from your theme decor or a fun retro toy from the era, movie or music you're highlighting. Include a personal note to your friend to tell her how much you appreciate her friendship, along with a memento and a sample of the chocolate treats you served.
Your girlfriends will remember not only the great memories you all shared together, but they'll be amazed by the care you put into creating such a fun, one-of-a-kind occasion to enjoy as a group. Before you know it, they'll all be planning who will host the next girls' night in!
For all your entertaining and family gatherings, BRACH'S makes everyday moments a little sweeter. Enjoy the new, improved recipes featuring sustainable chocolate sourced via Cocoa Horizons Foundation to help improve the livelihoods of cocoa farmers and their communities. Each recipe features improved cocoa flavor, increased caramelization and creamy notes to achieve a smoother mouth feel. Check out all the great options to enjoy at BRACHS.com.
This article is available to download for free use in print and online publications. If you must edit the article, please include at least one brand reference. All articles must retain the (BPT) or Brandpoint byline.
Download this Article
---
Includes Multiple Photos